The Christmas holiday is about spending time with your family. During the Christmas season, everyone is busy and caught up in a flurry of activities getting ready for Christmas, from shopping to baking to decorating the tree. But it is important to find time to spend quality time together. Whether you make time for family outings before Christmas or use that long week between Christmas and New Year's for family-centered activities, here are some of the best things to do with kids for Christmas. But you don't have to be a kid to get in on the fun. These activities are fun for the whole family.
1. Bake Christmas Desserts
Christmas is a time for giving, and spending time with family making treats to gift to loved ones is a great way to spend time with your kids. Baking Christmas cookies is one of the best things to do with kids for Christmas because making holiday treats to share can become a beloved family tradition. Whether your kids are wee ones or older ones, they can all participate in making desserts. Little ones can stir the bowl, big ones can measure ingredients, and everyone can decorate with colorful sprinkles. You can make classic sugar cookie cutouts of snowmen and Santa or make other Christmas favorites like Christmas bark or chocolate-covered peanut butter balls. Kids will love the opportunity to share their creations and feel a sense of pride at being able to give the gift of such special homemade treats.
2. Ice Skating
It seems like every Christmas movie has an ice-skating scene, but yet many people have never tried ice skating. Taking the kids ice skating at Christmas time is a festive way to spend time together during the happiest time of the year. Many cities have outdoor ice skating during the winter. Kids will love strapping on a pair of ice skates and getting outdoors to move their bodies. After a tiring ice skating session is the perfect time to enjoy hot cocoa and get into the Christmas spirit.
If your kids don't like the cold, try taking them roller skating. Roller skating is not as festive as ice skating, but it's still a fun family activity. Christmas is about spending time together and skating together, whether roller or ice is the perfect activity to have fun and burn off some of those Christmas cookies.
3. Look at Christmas Lights
Bright and colorful lights make the neighborhood festive, and kids will love to drive around decorated neighborhoods and enjoy the Christmas lights and outdoor displays. Most cities and towns have areas where the Christmas spirit is on full display for everyone to enjoy. Listen to your favorite Christmas tunes, sip hot chocolate, and nibble Christmas sweets while you drive around town, finding the best Christmas displays. This is a great low-key and inexpensive activity for the whole family to enjoy. A Christmas drive around to look at lights gives parents a chance to relax, and kids can enjoy the Christmas spirit without the noise of the shopping mall or holiday party.
4. Snow Skiing
If you are looking for a white Christmas, it might be time to hit the slopes. Ski slopes are guaranteed to have plenty of snow for snow-filled activities like skiing. Many resorts offer holiday packages that include heated swimming pools so you and your kids can spend the day on the slopes and the evenings playing in the water. If you and your kids are new to skiing, sign up for some lessons; a half day of lessons is enough to learn the basics and get out there and have some fun together in the snow.
5. Christmas Crafts
Kids love to get artsy and make crafts. It is a great way to let them show off their style and personality in Christmas crafts. Make decorative ornaments for the Christmas tree or craft handmade frames for a special Christmas gift. There are so many possibilities for all ages, from handprint Christmas ornaments to pine cone crafts to beading and melted bead sun catchers. Christmas time is a time of creativity and spending quality time together. Put on some Christmas music to set the festive mood and get crafty.
6. Volunteer
Teach your kids about the spirit of Christmas and giving by volunteering. There are a lot of different ways to volunteer that are age appropriate. Discuss with your kids the importance of kindness and giving, and suggest some places where you can volunteer together. From hospitals to thrift stores to animal sanctuaries to soup kitchens, there are many different places to volunteer. Volunteering as a family sets an excellent example of how to care for one another during the holiday season and year-round. Intermountain Healthcare explains that volunteering creates connection, builds empathy, and brings families closer.
7. Winter Hikes
When your kids are on winter break, and they are filled with Christmas sugary treats, you need to get those kids outside to burn off that energy, and a winter hike is one way to do it. According to WebMD, children need to spend time outdoors. It helps them mentally as well as physically. Plan an afternoon hike in a local park. Dress yourself and the kids in layers and weather-appropriate gear and head out for some wintertime adventure. Scavenger for pine cones or cool rocks to paint for Christmas arts and crafts. Look for local wildlife like birds and squirrels and just enjoy the winter afternoon on a nature hike.
8. Local Day Trips
Explore your local area for an exciting day trip to a new place. Look at a map together with your kids and pick a place that looks interesting and that you have never been to for a day trip during the Christmas break. Choose a local park, historic market, or viewpoint; every city and town has hidden treasures to explore. Learn an interesting fact about the place to make it more meaningful, and teach your kids about the beauty of exploration and learning about new places. You don't have to go far; there is probably a lot of fun, cool places to visit near you that you have never heard of before. A relaxing day trip is a nice way to spend time with the family. Play car games and enjoy the ride during the Christmas break.
9. Throw a Holiday Party
Everybody loves a party, and Christmas is the best time of the year for a party. Plan a Christmas party with your kids. Let them help make the guest list and the invitations. Let them decorate the house for Christmas and make the party snacks—plan party games and activities for the whole family.
10. Enjoy a Christmas Play at a Children's Theater
Children's theater groups put on well-known Christmas plays each year, from A Christmas Carol to The Best Christmas Pageant Ever. Take your kids to enjoy a special Christmas play with actors their same size. Children's theater is an excellent way to connect your children to their artistic side and let them fall in love with performance theater. Support your local children's theater at Christmas time. One of the best things you can do with kids for Christmas is introduce them to the arts.
11. Take an International Trip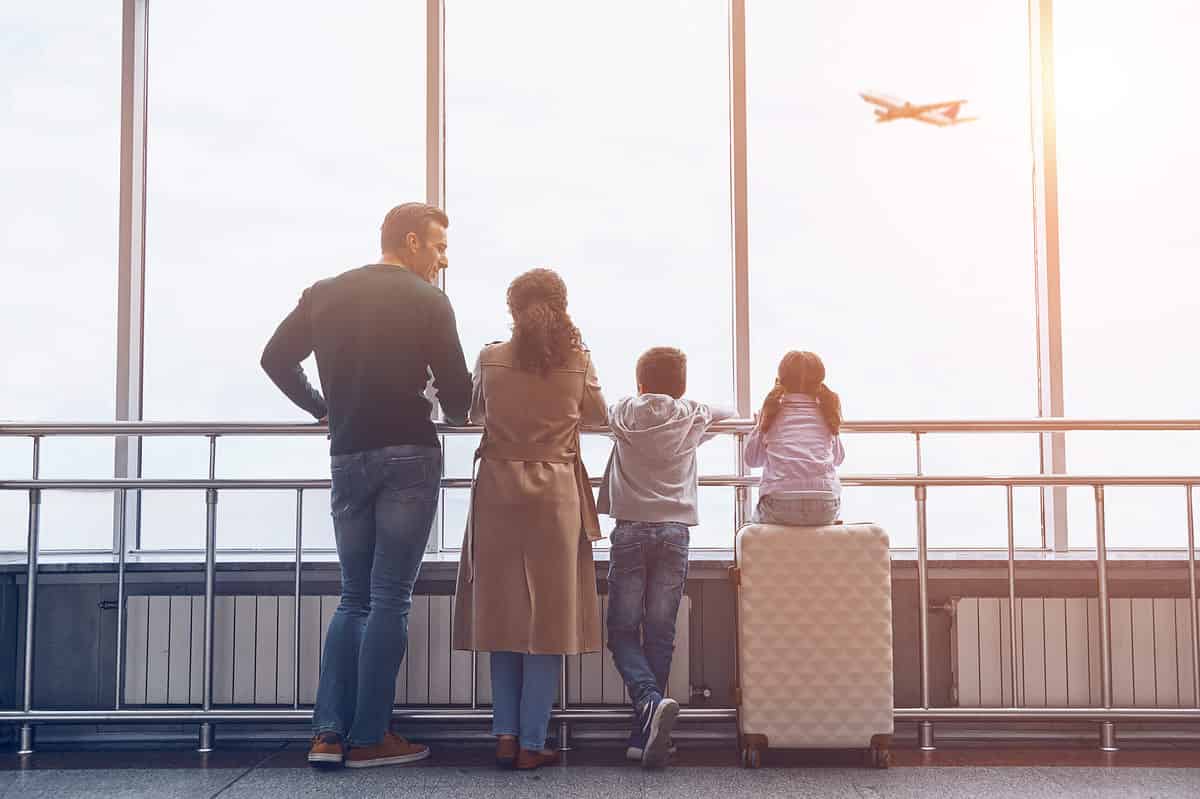 Do you love to travel? Do your kids enjoy airplanes and being in new places? Then take them on an international trip for Christmas. Taking an international trip during the long Christmas break is an exciting way to celebrate the holidays. Create new holiday memories together at an exotic location. Spend Christmas on the beaches of Mexico or the cathedrals in France, or the temples of Japan. Instead of Christmas presents, give the gift of travel and learning together. Many families feel overwhelmed by the Christmas customs or stressed with family obligations, so taking a family trip to an international locale is a new and exciting Christmas family tradition. Actress and author Drew Barrymore explained in an interview that instead of gifts, she gives her children life-long family memories from their Christmas travels. She has a point; toys and gifts fade out of favor, but memories last a lifetime.
Spending time with family is the best thing to do with kids at Christmas, whether you spend it making traditional cookies and crafts, traveling, or at the theater, as long as you are together, you will have the best Christmas experience.
The image featured at the top of this post is ©OlhaTsiplyar/Shutterstock.com.