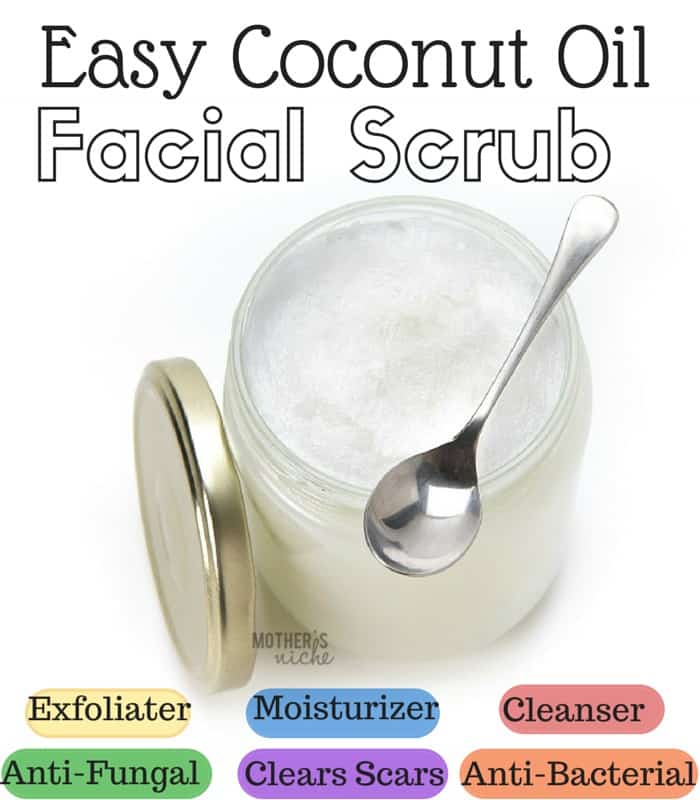 Let's Get Ready for Baby!
Sign up for our monthly pregnancy email series, and you'll get regular updates on your baby's development, helpful timelines to get ready for their arrival, must-have baby needs and so much more! PLUS, you'll get instant access to the MomsWhoThink "Ultimate Guide to Baby Naming in 2022."
CLICK HERE
to get started!
If you were following along when I started shaving with a homemade shave scrub, you know how much I love coconut oil! It is the miracle beauty product for those who like to limit chemicals and get awesome results. Because of coconut oil, I no longer buy shaving cream, face wash, makeup remover, face masks, or face scrubs! And the best part is that it works WAY better than the products I was using previously anyway! Coconut oil benefits the skin in many ways, especially since it is antifungal and antibacterial. Many are noticing their scars are going away too! I could go on and on about the benefits of coconut oil (organic, virgin) in your diet as well, but we will save that for another post.
This one is about Coconut Oil Facial Scrub. Let's move forward shall we?
Oh…and before we get too far…if you love this recipe, you will love our Coconut oil face mask, or our DIY Face mask to get rid of blackheads
First, I would get some refillable product containers for DIY beauty products. You can find them in all sizes and varieties online.  I started out just putting them in a cup and of course my kids got it everywhere!
Second, get yourself some Organic Virgin Coconut Oil. I LOVE the Nutiva brand (I'm not being paid to say that, I just really love it). You can usually find it at Costco, or Amazon. The benefits of getting it on Amazon is being able to get a smaller jar if you aren't quite ready to commit to the big tub (you will be ready soon though).
Coconut Oil Face Wash
I don't use face scrub every night. I use plain coconut oil as a face wash, and then every few days use the scrub to make the skin soft and smooth. If you are just wanting to cleanse, scoop some coconut oil into your hands and rub it together a little bit. Coconut oil is usually firm in the jar (unless your house is hot), but it will soften up quickly in your hands. Cover your face with the coconut oil and then take a warm wash cloth and let it rest on your face for 30 seconds or so to open up your pores. Then wipe it all off! You will be amazed at how well coconut oil cleanses your makeup off! It even works with waterproof mascara! I have skin that can be oily sometimes, so I was hesitant to use an oil on my face in the beginning, but I learned that oil actually attracts oil, so it does a great job of cleaning all the oils and makeup off of your face. And it has never left my face feeling greasy. I usually give it at least 10 minutes to absorb before applying any makeup
Coconut Oil Face Scrub
For a facial scrub, you will mix 1 Tablespoon coconut oil with 1 Tablespoon baking soda. Some people use sugar, which I think is great for the body, but a little too rough for the skin. If you decide to use sugar, use brown sugar.
If you are making enough to store in a container, just keep doubling the recipe until you have the amount you want. You can add 2-3 drops of essential oil to your mixture too.
My favorite Essential Oils for the skin:
Lemon is a natural astringent and antibacterial, so it's great for those with oil-prone skin. Lavender helps you relax and regenerates skin cells. Frankincense is anti-bacterial and anti-inflammatory, so it's great for those prone to acne. Melaleuca is also great for acne-prone skin.
Let me know what you think!
And don't forget to try shaving with this DIY Shave scrub. Your legs will never be softer!