10 Home Remedies for Acne 
Tea Tree Oil
With its natural inflammation-fighting properties, a 5 percent solution of tea tree oil is less harsh than a 5 percent benzoyl peroxide solution and can be just as effective against acne.
Mix a few drops of tea tree oil with between 20 and 40 drops of witch hazel, then use a cotton swab to apply. Use this remedy up to twice a day; more could dry your skin and make the acne worse.
Green Tea
Green tea has antimicrobial and antioxidant compounds that can help fight acne. To get its effects, use a cooled cup of green tea as a face wash or lay the bag from a steeped cup of tea over the affected area.
Honey
Honey's antibiotic properties can help improve acne. Apply a teaspoon of honey to affected areas, or make a mask by mixing 1/2 cup of honey with 1 cup of plain oatmeal and 1 teaspoon cinnamon and leave it on for 30 minutes. Oatmeal helps calm inflammation so your skin looks and feels better. Cinnamon has antimicrobial properties, so it can help stop bacteria from spreading, making breakouts worse.
Fresh Mint
Mint can help remove oil that clogs pores. To help clear acne before it begins, mix 2 tablespoons of finely chopped fresh mint with two tablespoons each of plain yogurt and oatmeal (use a blender to pulverize the oatmeal to powder). Leave the mixture on the affected area for 10 minutes, then rinse off with water.
Aspirin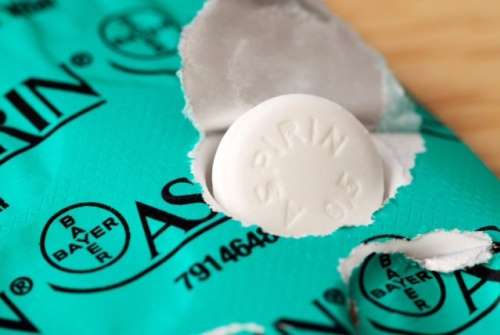 The salicylic acid in aspirin is already successful in most over the counter acne treatments.  Using aspirin directly on acne can dry up pimples and reduce inflammation.
To use, form a paste by mashing about 4 aspirin in a little water and apply to skin, or dissolve four pills in 2 tablespoons of water and apply with a cotton ball. If you are allergic to aspiring, skip this one. 
Witch Hazel

Plain or lemon witch hazel can act as an astringent, naturally drying and shrinking blemishes. To get its benefits, pour witch hazel onto a cotton ball and liberally wipe your face each morning and night.
Lemons
Lemons act as an exfoliant, skin lightener, and disinfectant to reduce the appearance of scars and prevent new pimples from forming. On a clean face, dab acne with a cotton ball or cotton swab dipped in pure lemon juice, then rinse with cool water.
Apple Cider Vinegar
Apple cider vinegar contains malic and lactic acids that can exfoliate, reduce red marks, and treat acne. It balances the pH of your skin, makes it harder for acne causing bacteria to thrive. It's also an astringent and will help dry up excess oil.
For a DIY toner, mix equal parts apple cider vinegar and water and apply to skin with a cotton ball, making sure to shake well before each use. Leave on overnight for the best results. 
Egg Whites 
Egg whites are filled with proteins and vitamins that combat acne and help to heal your skin cells. They also soak up excess oil, which leads to fewer clogged pores and breakouts. To use, mix 3 egg whites in a bowl with a whisk until frothy.
Apply to your face using your fingers, letting each layer dry before applying another layer. You'll need to apply 3 layers. After the last layer is applied, let dry for 20 minutes before rinsing off with warm water and patting dry with a clean soft cloth.
Baking Soda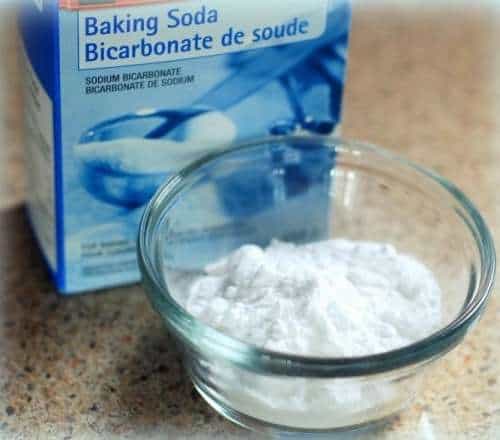 Baking soda has antiseptic properties, along with the ability to combat fungus and bacteria. It's also known for drying up excess oil, preventing breakouts. 
Get the most benefits by making a facial mask, and letting your skin absorb all the goodness. For a facial mask, mix equal parts baking soda to water to form a thick paste. Slowly apply the mask in slow circular motions. Leave the mask on for 20 minutes, then rinse thoroughly with warm water and pat dry with a clean soft cloth.