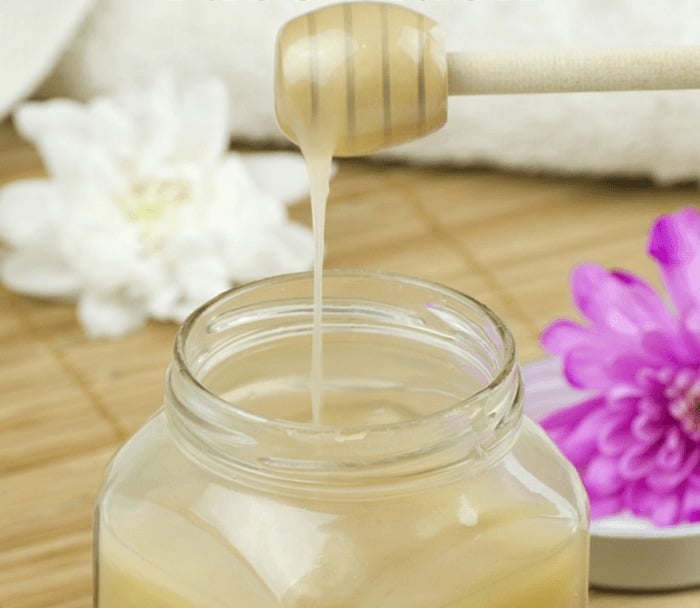 If you've been following along on my DIY Facial tutorial…..we are now to the DIY face mask portion! And this is a favorite, because both RAW HONEY and ORGANIC COCONUT OIL are SUPER AWESOME for your skin! Honey has antiseptic and antimicrobial properties that are great for healing the skin and keeping bacteria and fungus at bay. Honey is also great for brightening your facial complexion. We don't need to get into coconut oil, because I have lots in the past on previous post, and you can find tons of info on the internet on the benefits of using it on your skin. They are endless. It is like a miracle product. Just make sure the honey is raw (not generally found at your typical grocery store), and the coconut oil is organic, virgin coconut oil.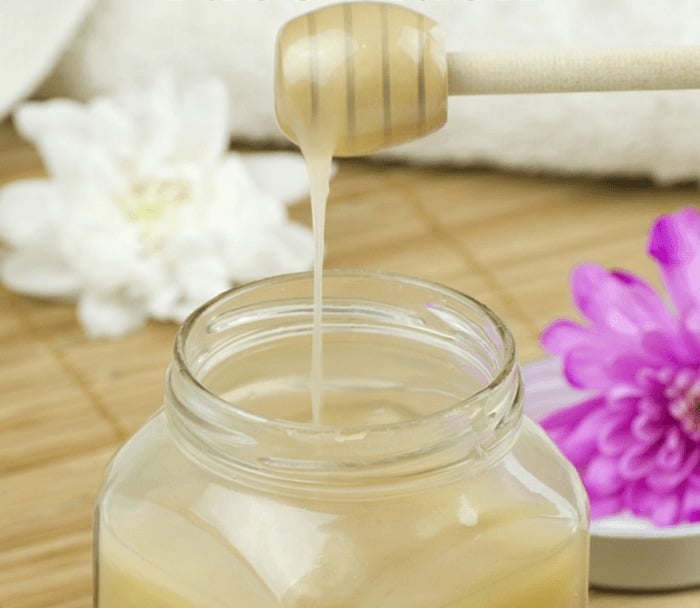 DIY Honey and Coconut Oil Face Mask
Quick Tip: If you have some handy, include a few drops of fresh lemon juice into your mixture to help tighten and shrink pores!
If you are doing the coconut oil face mask without lemon juice:
use 1 Tablespoon coconut oil, and 1 Tablespoon honey.
If you are doing the coconut oil face mask with lemon juice:
Use 1 Tablespoon coconut oil, 2 teaspoons honey, and 1 teaspoon lemon juice
DIY Face mask Directions:
Directions: Mix your raw honey and coconut oil together until you have a sticky (well-mixed) texture. It may seem thick at first, but the honey and coconut oil will actually warm up and soften on your face, so be prepared for a few drips!
Keep the DIY mask on for about 15-20 minutes and rinse with warm water.
*Coconut oil can be more thick or thin depending on the temperature of your house, so fit he mixture doesn't seem thick enough, you can slightly adjust the measurements.
Hope you enjoyed this diy face mask! Check out our other DIY facial tips here: