Coconut is one of the best flavors to add to drinks, cakes, and savory food. That's why cream of coconut and coconut cream are so popular. They are used to give additional flavor to foods. But they are also different from each other. They are different in ingredients and are not interchangeable.
For instance, one is sweetened, while the other offers unsweetened coconut. On top of those differences, there's also a difference in taste and calories. They are used to whip up different ingredients. Choosing the wrong one could harm your cooking, ruining the flavor. Coconut milk is another kind of coconut liquid that's extracted from coconuts.
This guide looks at the differences between cream of coconut and coconut cream. We explore the different ways they stand out, how they differentiate regarding nutrition, and the two different recipes that make them different.
What Is Cream of Coconut?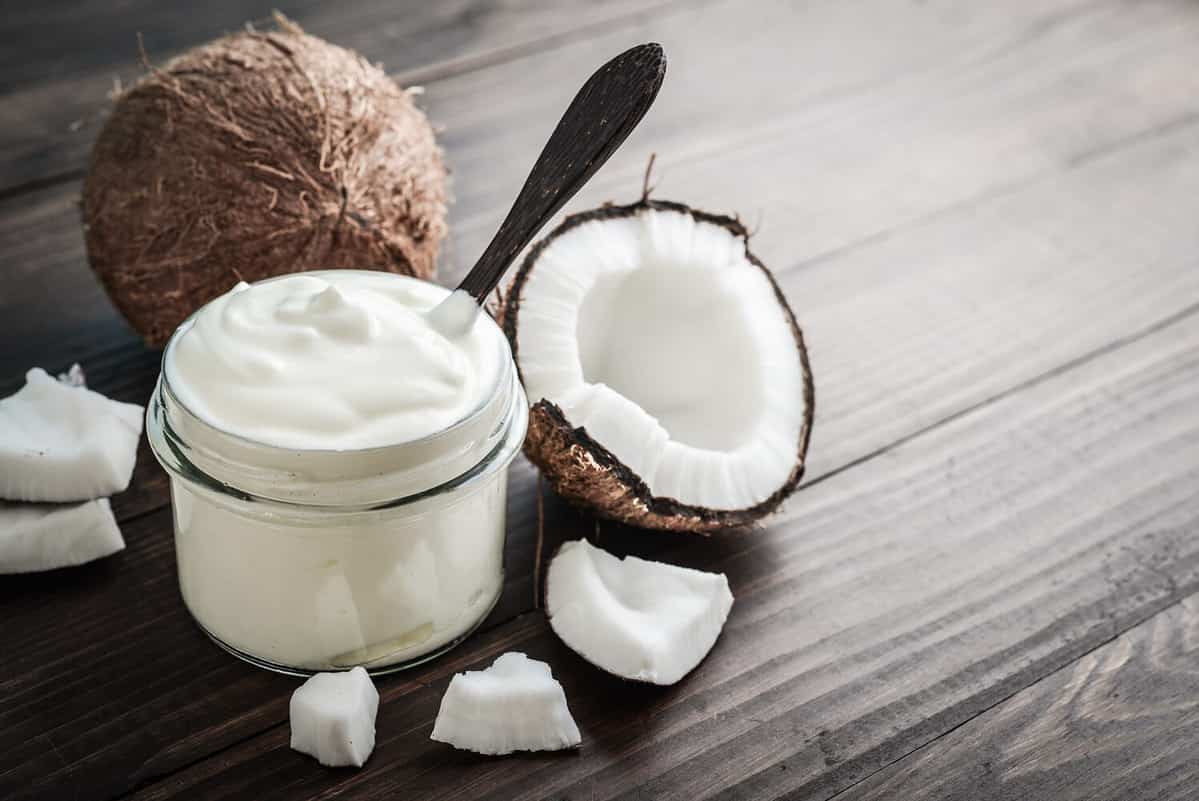 One of the most unique things about cream of coconut is that it's much sweeter than coconut cream. This sweetness comes from added sweeteners. It has a sugary taste from the syrup that's also added to the cream of coconut.
One of the most common things that cream of coconut is used for is drinks. It's used for alcoholic drinks. It's also used for coconut cocktails. You may also find it as an added sweetener to smoothies.
Cream of coconut originated in 1949 and has continued to be a popular household item, especially when it comes to sweetening drinks. The ingredients of cream of coconut have remained unchained over the years. It consists of syrup, coconut milk, and sweeteners.
What Is Coconut Cream?
Coconut cream is similar to heavy cream. You can substitute coconut cream for heavy whipping cream. However, it's different from cream of coconut in that it's not sweetened.
The similarity between coconut cream and cream of coconut is that they both come from coconut milk. Beyond that, coconut cream is unique on its own and used for a lot of savory dishes. It's also the choice for keto foods because of its health components, especially since it's a non-sweetener.
When compared to cream of coconut, coconut cream stands alone when it comes to ordinary sweetness. No syrup or sweeteners added, making it great for savory foods. You'll also find that coconut cream is great for smoothies and desserts to give it a coconut flavor.
You can easily make coconut cream at home when you refrigerate coconut milk. The fat from the milk will rise to the top from the coconut liquid. You can also buy it in a can from your local grocery store and use it for cooking or baking.
What's Healthier and What Are the Recipes Behind It?
If you're wondering what's healthier, coconut cream is easy because it lacks added sugars. It has lower calories and carbohydrates because of that reason. However, fewer calories don't mean it will taste better. Cream of coconut is often the preferred choice because of its sweetness and what it adds to beverages.
When it comes to recipes, you'll discover that there are endless ways to use either cream of coconut or coconut cream. They are great for beverages, desserts, and savory desserts.
Here's a list of the best recipes with cream of coconut.
Coconut Sun-Dried Tomato Chicken
Butternut Squash and Chickpea Curry
Dairy-Free Creamy Mushroom Chicken
Chickpea and Spinach Curry
Keto Magic Cookies
Here's a list of the best recipes with coconut cream.
Pineapple-Coconut Soft Serve
Piña Colada Pie
Grilled Chicken with Coconut Rice and Chile-Lime Sauce
Chicken and Shrimp Laksa
Coconut Mojito
Raw Berry Tart with Coconut Cream
These are just some ideas that you can use whenever you're using either cream of coconut or coconut cream. They offer a starting point for something to drink or eat. You also have dessert ideas, especially if you love the flavor of coconut.
Cream of Coconut vs. Coconut Cream: What's the Better Choice?
Choosing between cream of coconut and coconut cream is ultimately about what you're trying to make. If you want to make cocktails and sweeter beverages, consider the cream of coconut the clear winner. However, consider coconut cream if you want savory food with some coconut flavor. The critical thing to remember is that they are not interchangeable.
Ultimately, if you love the taste of coconut, you'll love how both add extra flavor to your food and drink. You'll love how both of them add a unique flavor of coconut to any recipe, regardless of if it's sweet or not.
Print
Coconut Cream Chicken Curry
---
Author:

Total Time:

40 minutes

Yield:

4

servings

1

x
1 tablespoon

coconut oil

1

large onion, finely chopped

2

garlic cloves, minced

1 tablespoon

fresh ginger, grated

1 tablespoon

curry powder

1 teaspoon

ground turmeric

1/2 teaspoon

ground cumin

1/4 teaspoon

cayenne pepper

1

pound

boneless, skinless chicken breasts or thighs, cut into bite-sized pieces

1

red bell pepper, sliced

1

can (14 ounces) coconut cream

1 tablespoon

tomato paste
Salt to taste
Fresh cilantro leaves for garnish
Cooked rice or naan bread, for serving
---
Instructions
In a large skillet, heat the coconut oil over medium heat. Add the onion and cook until translucent, about 5 minutes.
Add the garlic and ginger, cooking for another minute until fragrant.
Stir in the curry powder, turmeric, cumin, and cayenne pepper, and cook for about 30 seconds to release their flavors.
Increase the heat to medium-high and add the chicken pieces. Brown them slightly on all sides.
Add the red bell pepper, coconut cream, and tomato paste to the skillet. Stir well to combine.
Reduce the heat to low and let the curry simmer for 15-20 minutes, or until the chicken is cooked through and the sauce has thickened slightly.
Season with salt to your taste. If the curry is too thick, you can thin it with a bit of water or chicken broth.
Serve the curry over cooked rice or with naan bread, garnished with fresh cilantro leaves.
Prep Time:

10 minutes

Cook Time:

30 minutes
Nutrition
Serving Size:

1 bowl

Calories:

500

Fat:

35g

Carbohydrates:

15 g

Fiber:

3 g

Protein:

30 g
The image featured at the top of this post is ©mama_mia/Shutterstock.com.