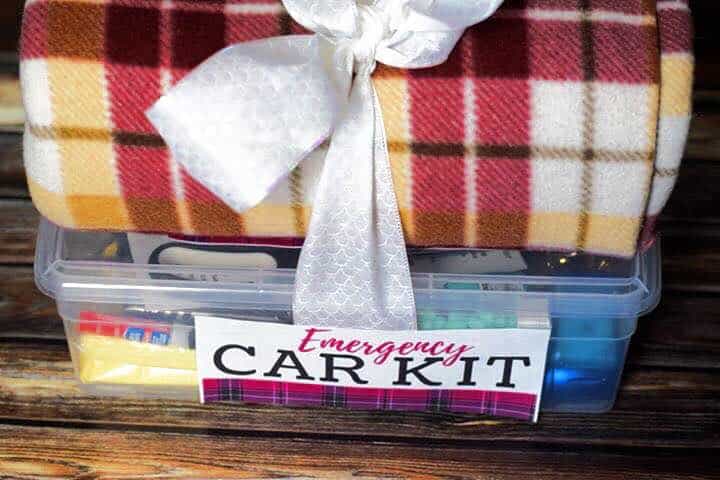 Let's Get Ready for Baby!
Sign up for our monthly pregnancy email series, and you'll get regular updates on your baby's development, helpful timelines to get ready for their arrival, must-have baby needs and so much more! PLUS, you'll get instant access to the MomsWhoThink "Ultimate Guide to Baby Naming in 2022."
CLICK HERE
to get started!
Do you currently have an emergency car kit? Some of you know I've been involved with several emergency preparedness projects in my neighborhood. I went super "prepper" for a few years, and still feel really strongly about being prepared for an emergency. I started with 72-hr kits, and then tried LOTS of food storage brands for over a year before finding the BEST long-term food storage. With all my efforts however, one of my favorite emergency items was gifted to me!
Last year my adorable mother-in-law made these emergency car kits for us for Christmas. I wanted to share them with you today in case you want to make a similar gift for someone in need of some emergency preparedness. These only cost me about $10-12 to put together, but are such a lifesaver if you are ever caught in a traffic jam, storm, or just the business of life.
We printed the "How to Jump a Car" cheat sheets from Housewife Eclectics. You can get the fleece blankets for super cheap at Walmart.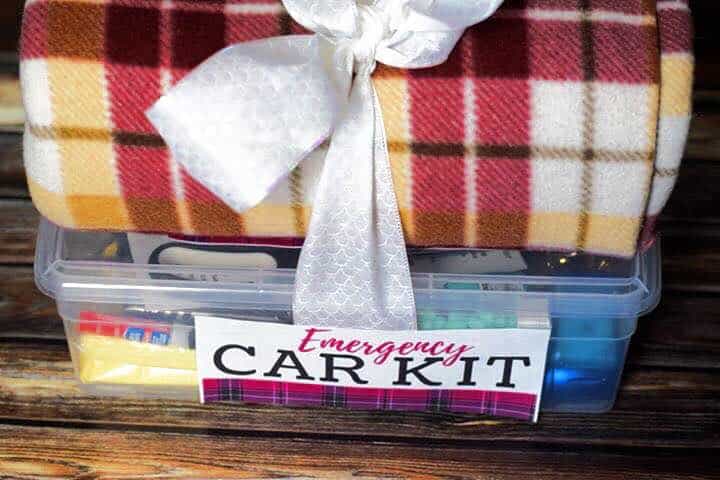 Here are the contents of the car emergency kit (we have a separate car kit with jumper cables, tow rope, etc.)
If you wanted to add larger items (like jumper cables, etc.) you could put everything in a larger bin like this:
Get the printables here:
What would you put in YOUR Emergency Car Kit?