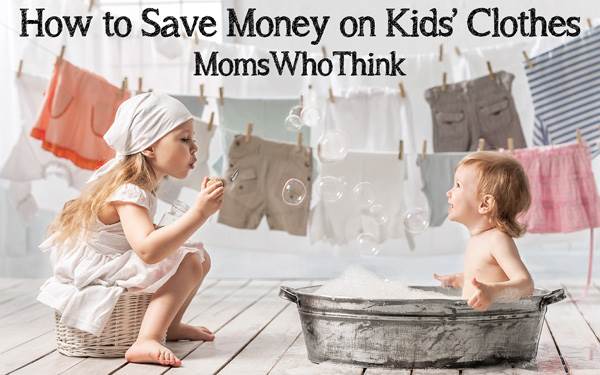 How to Save Money on Kids' Clothes
1. Buy Gender Neutral. Try to stick with basic solids or neutral patters for items like baby clothes, pajamas (especially holiday-themed ones), winter coats, raincoats, tennis shoes, rain boots, and sweaters. Kids outgrow clothes well before the following season so unless you have more than one girl or boy, you're only buying it to be worn for a few months.
2. Buy Gently Used. This is one of my favorite tips. I used to buy brand new for everything to be only worn a handful of times. Check out local consignment stores where you can also take your gently used items in for store credit or cash in most cases. Things to buy used: coats, dressier outfits (often only worn once or twice by nature), snowsuits, sportswear, jeans, shoes, baby clothes, and much more. I've picked up some items that still have the store tags on them for easily less than half price. There are also online consignment stores like thredup.com (I shopped there for almost all of my maternity clothes) or online yard sale sites.
3. Buy a Size Up. This won't work for everything obviously, but items like jackets and coats wouldn't be bad to buy a size bigger.
4. Rent for Special Occasions. I have to admit this one was new to me but after doing some research there are a lot of sites out there to check out. This is great for weddings, communions, baptisms, etc.
5. Stick with the Basics. Our oldest daughter had tons of shoes throughout toddlerhood. Mommy mistake #1: Falling for cute little shoes or dresses or whatever that once you've had a child or two you know you aren't going to get your money's worth. Now we stick with a few pairs of shoes for each child: everyday shoes, dress shoes for church, and boots for winter. Every now and then Grandma or Nana gets them an extra pair or two and that's fine.
6. Stretch out your use. Anything that gets stained in our house gets moved to the play clothes drawer. I don't care if the clothes they are outside dirtying up are a less than perfect, they will wear them until they are threadbare then I'll toss them. With girls, slightly short pants can get covered up with cute boots.
7. Speaking of Stains… Take good care of the clothes they do have. Treat stains as soon as possible. Wash in cold water and dry on low heat (or hang to dry) to prolong life. Weather-treat shoes and boots. That way things last longer or hold up better for consigning when you're done with them.