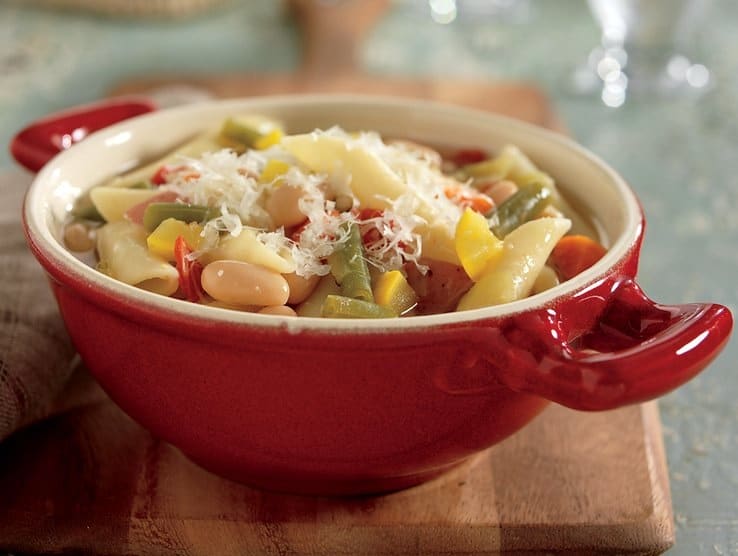 Penne Pasta Zuppa
Ingredients:
15 ounces white beans
2 medium yellow squash, diced
2 ripe tomatoes, diced
2 small red potatoes, cubed
2 leeks, sliced lengthwise into quarters then chopped
1 carrot, peeled and diced
1/4 pound fresh green beans, washed, stemmed and diced
2 fresh sage leaves, minced
1 teaspoon salt
1/2 teaspoon black pepper
8 cups water
1/4 pound uncooked penne pasta
grated Romano cheese (optional)
Directions:
1. Combine beans, squash, tomatoes, potatoes, leeks, carrot, green beans, sage, salt and pepper in crockpot.
2. Add water. Stir well to combine.
3. Cover; cook on HIGH 2 hours, stirring occasionally.
4. Turn crockpot to LOW. Cook, covered, 8 hours longer. Stir occasionally.
5. Return crockpot setting to HIGH. Add pasta. Cover; cook 30 minutes longer or until pasta is done.