The tasty red classic treats are a childhood favorite in the candy aisles and for movie night! These iconic licorice brands look similar but have unique characteristics that set them apart – and may even surprise you! What are they? Is one healthier than the other? This article will explore the distinct differences between Red Vines and Twizzlers. And since there's an ongoing iconic feud between the two, see if you can decide which one is a better choice for you and your family.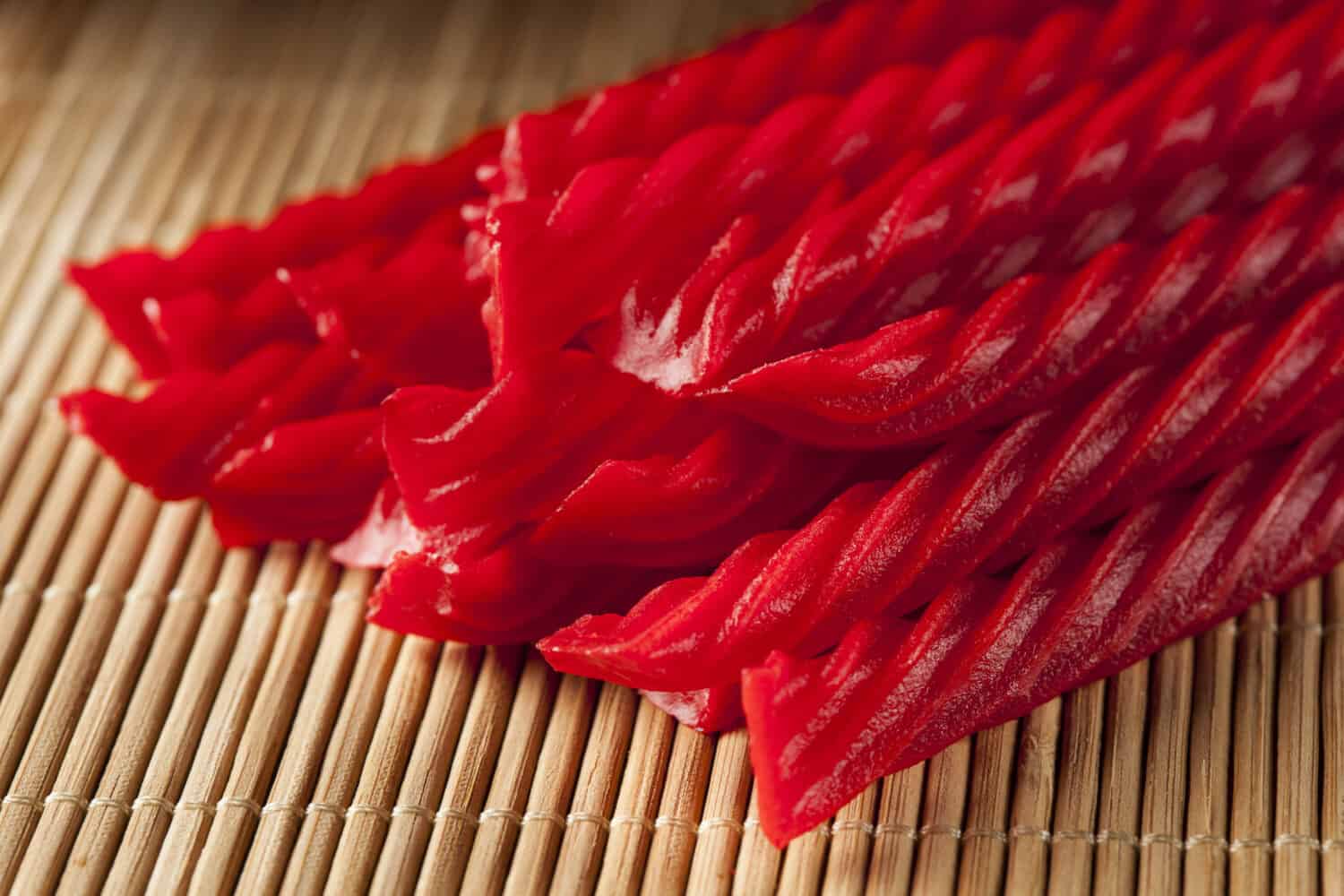 What's the Backstory?
Red Vines®: The story of Red Vines® came from the American Licorice® Company – which began in 1914 in California. The iconic Red Vines® was born in the 1950s when the company expanded its traditional black licorice to new red twists made with fruit flavor. This soon became an iconic favorite among candy enthusiasts! It has a sweeter and fruity taste when compared to the original black twist made from licorice root extract. Red Vines® maintains a reputation for nostalgic charm and quality for American households – especially on the West Coast.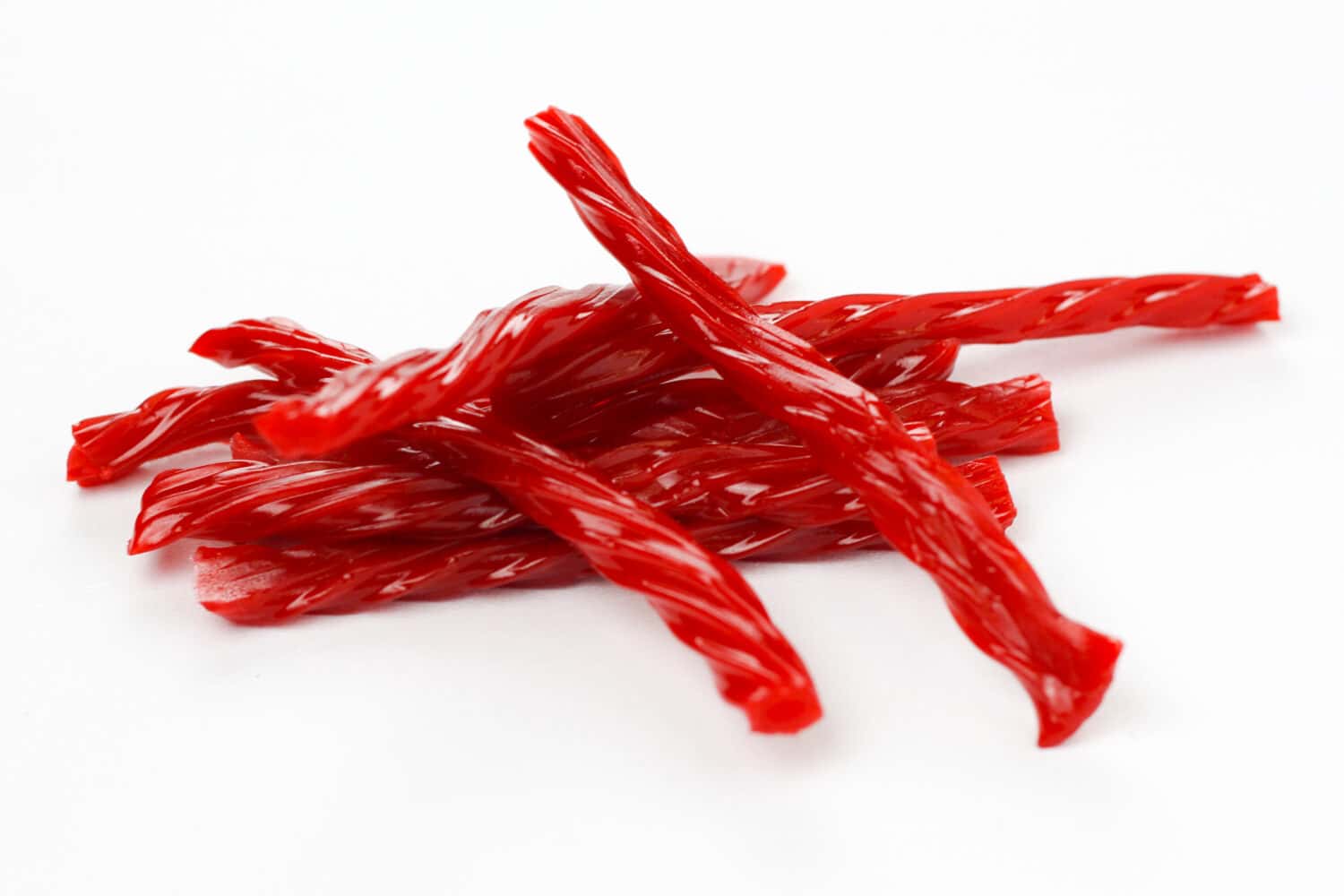 Twizzlers: On the other hand, Twizzlers were introduced in 1929 by the Young & Smylie Candies company. It was later acquired by The Hershey Company in 1977. These twisted licorice candies have a longer history on the East Coast. However, it continues to gain increasing popularity across the United States.
Ingredients and Flavor
Red Vines® uses simple ingredients and is famous for its classic red licorice flavor. The recipe primarily consists of wheat flour, corn syrup, citric acid, artificial flavor, and red dye. And the end result is a sweet, chewy, and slightly fruity taste. The company candy still uses the same original recipe for their red licorice twists down to this day! In addition to the red and black licorice, they have grape and strawberry.
However, for some people who love the red chewy delight but prefer a healthier option, in 2017, Red Vines® simplified their iconic candy even more! The company created Red Vines® Made Simple using only 5 ingredients, including real sugar and colors and flavors from natural sources instead of artificial. For example, instead of using artificial red dye for the color, radish extract is used. This was a game-changer for Red Vines® candy enthusiasts! These come in black licorice, mixed berries, and blueberry pomegranate.
Now, let's talk about Twizzlers…
Twizzlers have similar main ingredients to the original Red Vines® using enriched wheat flour, corn syrup, citric acid, artificial flavor, and red dye. They have a more diverse array of flavors, expanding beyond the traditional red licorice taste. For example, you can choose from strawberry, cherry, black licorice, and even chocolate-flavored twists. But the all-time most popular flavor is strawberry.
Red Vines® vs. Twizzlers – Texture and Look
For Red Vines® – it has a smooth and slightly glossy texture. They are known for being soft and flexible. That makes them easy to twist, twirl, and even use as a straw! So whether it's a fun movie night or you're hitting the candy aisle to satisfy your sweet craving for the nostalgic Red Vines® – you're sure to enjoy it!
On the flip side – Twizzlers have a firmer and denser texture when compared to Red Vines®. They tend to be chewier and not as flexible. Some people feel that the firm and robust texture gives you more to chew on, making the candy feel solid and satisfying when you take a bite compared to the softer texture. The look of Twizzlers has a matte finish, and their twists are often more tightly wound.
So Which is Healthier?
Keep in mind – both Red Vines® and Twizzlers are candy products. Simply put, neither is particularly considered a healthy food choice. Here's why:
Both are high in sugar, with the main ingredients being simple carbohydrates. Simple carbohydrates are basic sugars that provide quick energy. These carbs can lead to rapid spikes in blood sugar. So, when it comes to determining which is healthier, it's important to understand that neither option offers significant nutritional value. However, before you ban these candy delights, here's what you should keep in mind:
Calories and Sugar:
Red Vines® generally contain fewer calories and slightly less sugar compared to Twizzlers. Also, their latest licorice candy uses 5 simple ingredients and NO artificial flavors.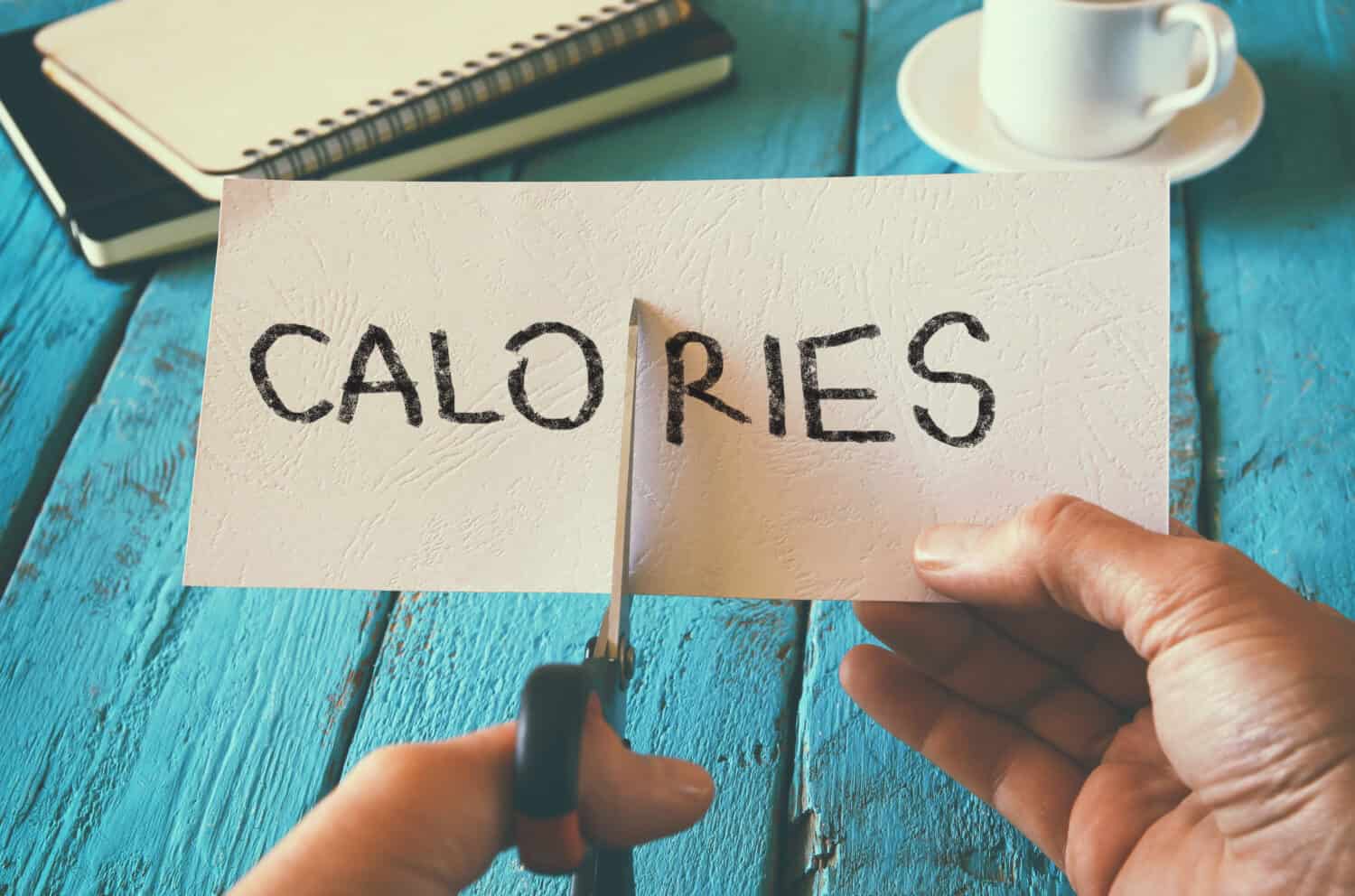 Twizzlers may have more flavor and variety options, but this often comes with slightly higher sugar content.
Nutritional Facts:
Both candies do not provide essential nutrients such as vitamins, minerals, and fiber.
Here is the nutritional breakdown of one serving of Red Vines® – about 3 pieces of licorice:
100 calories
Fat: 0
Sodium: 15 mg
Total Carbs: 25 grams
Total Sugars: 12 grams of added sugar
Protein: 0 grams
Potassium: 17 mg
Here is the nutritional breakdown of one serving of Red Vines® Made Simple – about 3 pieces of licorice:
100 calories
Fat: 0
Sodium: 10 mg
Total Carbs: 21 grams
Total Sugars: 18 grams of added sugar
Protein: 1 gram
Potassium: 17 mg
Now, let's compare these with Twizzlers.
Here is the nutritional breakdown of one serving of the classic strawberry-flavored Twizzlers – about 4 pieces of licorice:
160 calories
Fat: 0.5 grams
Sodium: 95 mg
Total Carbs: 36 grams
Total Sugars: 19 grams of added sugar
Protein: 1 gram
Potassium: 26.9 mg
NOTE: Please keep in mind neither Red Vines® nor Twizzlers can be considered a nutritious choice. Red Vines® and Twizzlers should be consumed in moderation as occasional treats rather than a regular part of your diet.
Allergies and Dietary Concerns:
Both Red Vines® and Twizzlers contain wheat, which can be problematic for individuals with wheat allergies or gluten sensitivities.
Some children are allergic to dyes. Both Red Vines® and Twizzlers contain dyes. However, Red Vines® Made Simple does not contain any dyes or artificial flavors.
As with any dietary concerns, please make sure to read the labels – especially since ingredients can change. Also, consider consulting with a healthcare professional.
A Note About Artificial Food Dyes:
These dyes are what give candy their vibrant, bright colors. Are they good, bad, or neutral when it comes to your health? The jury is still out on conclusive evidence to show that artificial dyes are dangerous to humans. But here's something you need to think about:
The journals Neurotherapeutics and Environmental Health Perspectives published reports showing the effect artificial food dyes are having on children in wreaking havoc on their mental and physical health. Why? Because children are the main consumers of artificial food dyes, from candy to all kinds of sweets! In fact, there's been a 500% increase over the last 50 years in eating foods with artificial dyes.
Conclusion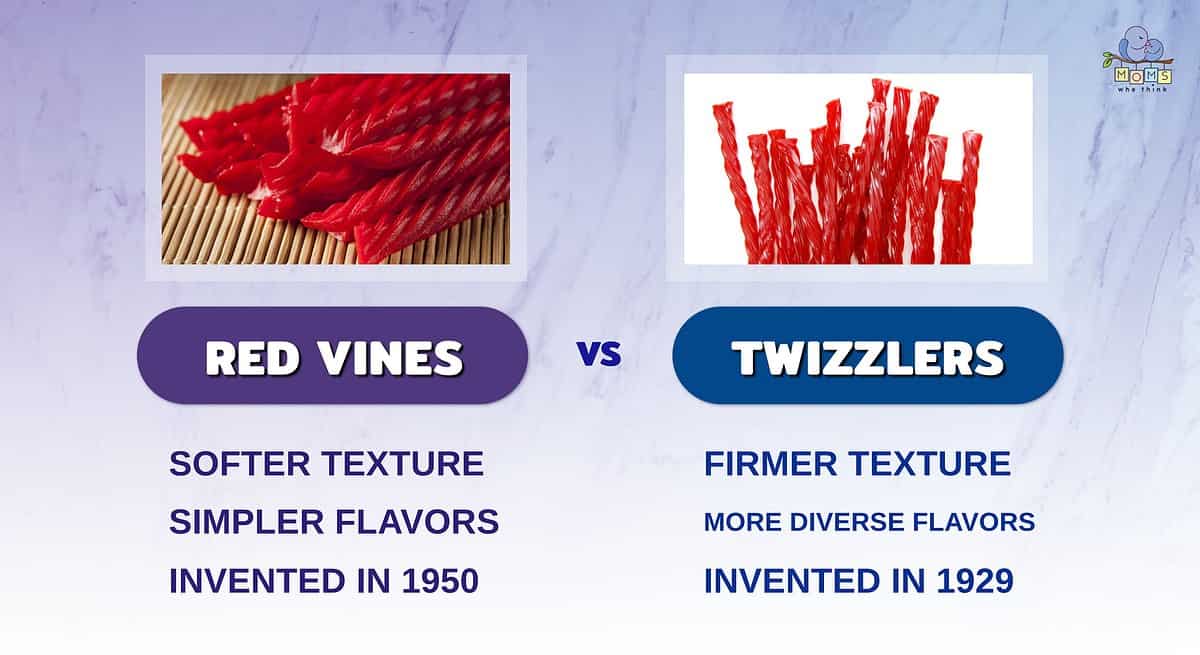 In the battle of Red Vines® vs. Twizzlers, it's evident that these licorice treats have their own unique identities, flavors, textures, and histories. Red Vines captivate with their nostalgic simplicity, recognizable appearance, and classic red licorice flavor. On the other hand, Twizzlers come with a wide variety of flavors and have a chewier bite. Long gone are the days when Red Vines® stayed on the West Coast and Twizzlers on the East Coast. You can have access to both movie theaters, online and brick-and-mortar stores, as well as in households across America!
So whether you're a fan of the soft and chewy nature of Red Vines® or the firmer bite and flavor diversity of Twizzlers, there's no denying that both candies hold a special place in the hearts of candy enthusiasts everywhere! Enjoy these candies as a stand-alone, or add them to your favorite desserts, such as ice cream! So the next time you find yourself in the candy aisle, faced with the choice between these two iconic confections – what will your choice be?
Print
Chocolate Spiders With Twizzlers
---
4

oz

milk chocolate candy melts

12

oz

Twizzlers; chocolate flavor
---
Instructions
Cut Twizzlers into 1 1/2″ pieces. Slice each piece in half lengthwise.
On waxed paper, place 4 legs (pieces) on each side and then drop 1 tsp melted candy in the middle for the body.
Use a toothpick to smooth to a uniform circle and connect all candy pieces.
Cool completely before removing from waxed paper.
The image featured at the top of this post is ©Brent Hofacker/Shutterstock.com.