Scotch vs. Bourbon? What's your drink of choice? Choosing between either wood-aged spirit is a lot to decide. Each of them has unique flavors, from smoky to sweet. One of the things that makes these drinks unique is how they are both fermented mash of grains.
Additionally, when you look at the history of bourbon and scotch, you'll notice how different in age they are. Bourbon is said to have originated in the late 18th century, while scotch dates back to as far as the 15th century.
Looking more into the history between these two spirits can offer insight into which one you should drink. It can also give you more information and knowledge than you had before. This guide explains how different these spirits are regarding malted barley, smokiness, and the historical origins of where they came from.
The Taste Difference Between Scotch vs. Bourbon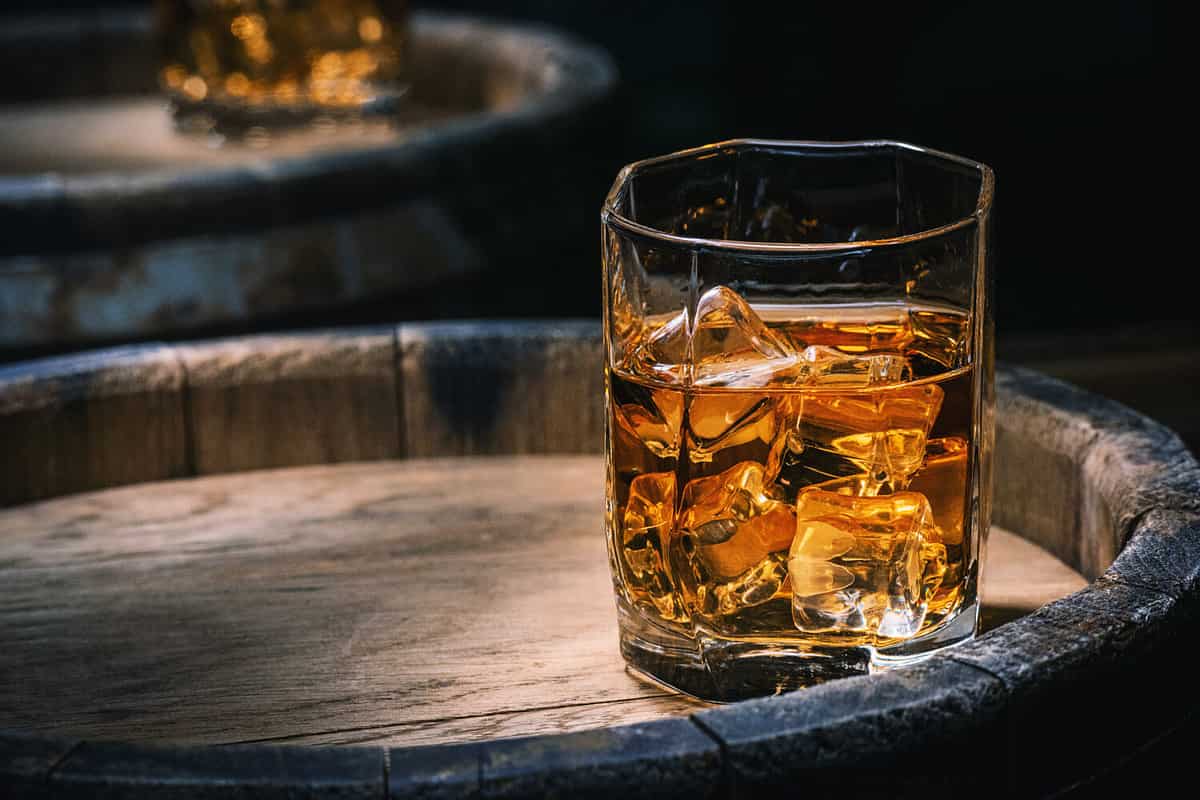 Scotch dates back to the 15th century in Scotland. It was recorded on a tax document. However, the first taxes on scotch didn't occur until later in the 17th century. However, this fine spirit was illegal for 150 years and would be snuck around to avoid taxation. In the 1800s, hundreds to thousands of spirits were being confiscated each year. Scotch, known as scotch whisky, has continued to be mass-produced by hundreds of distilleries around the world.
Here's a list of the types of scotch whisky:
Single Malt Scotch Whisky
Blended Scotch Whisky
Blended Malt Scotch Whisky
Blended Grain Scotch Whisky
When it comes to bourbon, its history dates back to the 18th century in Kentucky. Some day it was after a farmer invented bourbon after he aged corn whisky. Notable parts of history that included the whisky was the Whiskey Rebellion in 1794. It was in response to the 1791 Whiskey Excise Tax.
Eventually, sour mash was developed in the 1800s, a process used in the distilling industry. This is when material from an older batch of mash starts the fermentation of a new batch. Another landmark in the bourbon industry was in 1840 when bourbon became officially recognized as bourbon. Fast forward over a hundred years, and bourbon was declared the 'America's Native Spirit.'
Here are some of the most popular kinds of bourbons:
Knob Creek Smoked Maple Bourbon
Garrison Brothers HoneyDew Texas Honey Bourbon
Heritage Distilling Cocoa Bomb Chocolate Whiskey
Cask & Crew Ginger Spice Whiskey
Ballotin Peanut Butter Chocolate
The Ingredients Behind Bourbon and Scotch
When it comes to bourbon, there are a lot of unique flavors on the market. Some of the most distinguishing flavors are vanilla, caramel, and oak. These flavors come from the mash bill and however long the bourbon is aged. Another influence on the development of the bourbon is how it's prepared at different distilleries. The process can be different, with something unique added to the whisky.
Scotch, however, has a different process than bourbon. While there are a lot of different flavors depending on the distillery, scotch will almost always taste like smoke, seaweed, brine and apple. It also depends on if the scotch tastes peaty or more pleasant. Peaty is a smoky flavor given off by peat fires used to dry malted barley.
The Comparison of Flavors Between Scotch vs. Bourbon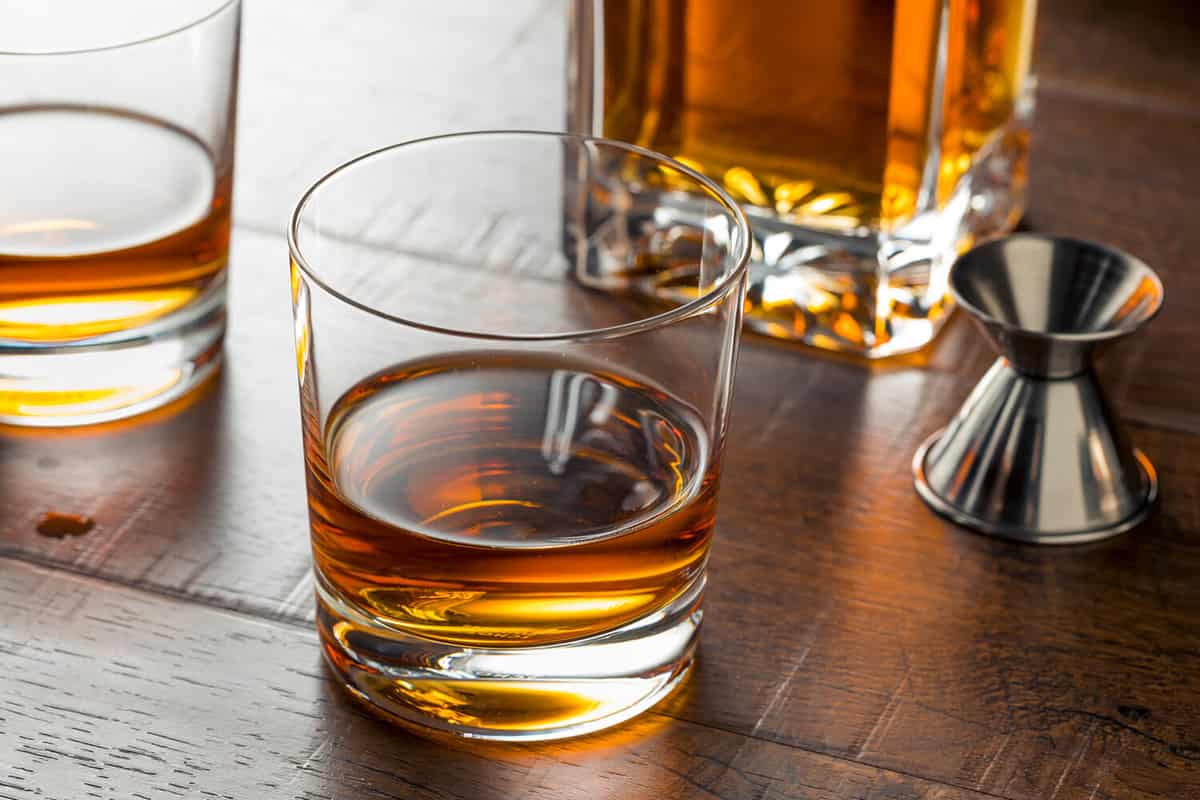 Choosing between either bourbon or scotch is a matter of taste. It depends on your personal preference. For example, you should consider bourbon if you like sweeter and slightly smokier spirits. There are also various bourbon flavors ranging from honey to caramel to maple syrup.
However, when it comes to scotch, it has a much smokier taste. You'll also find that scotch has different regions or environments where it's made, which also affects the taste. The best way to drink scotch, which can also be used with bourbon, is to pour some into a glass that tapers at the top. Let it swirl, and breathe it in. Smell it with your nose, but not too close. See if you can pick up the different aromas. Finally, give it a sip, but not too much. It may burn initially. After that, you'll taste the sweetness or the smokiness of the scotch or bourbon.
What's Your Drink of Choice?
Bourbon and scotch are a matter of personal preference. There's no perfect choice. The best way to approach either of them is to try them. Have a taste test of different bourbons and scotch. You may discover that you like some scotch but not other scotch. You may find the same with bourbon. The key is to try different ones and see what you enjoy the most.
Print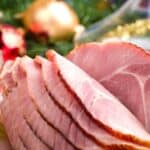 Baked Ham with Sweet Bourbon-Mustard Glaze
---
1

cup

honey

1/2

cup

molasses

1/2

cup

bourbon

1/4

cup

orange juice

2 tablespoons

dijon mustard

1

ham half about

6

to

8

pounds — fully cooked
---
Instructions
Preheat oven to 325°.
On a rack in a roasting pan, roast ham, uncovered, for about 20 minutes per pound, or until a meat thermometer reads 140° f.
Combine the honey and molasses; heat in a small saucepan.
Stir in bourbon, orange juice, and mustard. Simmer until heated through.
Brush the glaze over the ham about 20 minutes before ham is done.
The image featured at the top of this post is ©Brent Hofacker/Shutterstock.com.