Thanksgiving activities are a great way for everyone to have fun and enjoy time with family and friends. Activities after the festivities are a great solution for the age-old question: Once the meal is finished, what now? And no, doing the dishes doesn't count.
Instead of just focusing on one rather large fabulous meal, Thanksgiving is a day that is the memory and anticipation of this meal that makes mouths water for months before and after. But what else is there to do? The traditional festivities of Thanksgiving dictate very little else. If the post-turkey consumption staring contest, nap, or sports center report have lost their thrill, it might be time to try something new with a few Thanksgiving games and activities that are sure to entertain.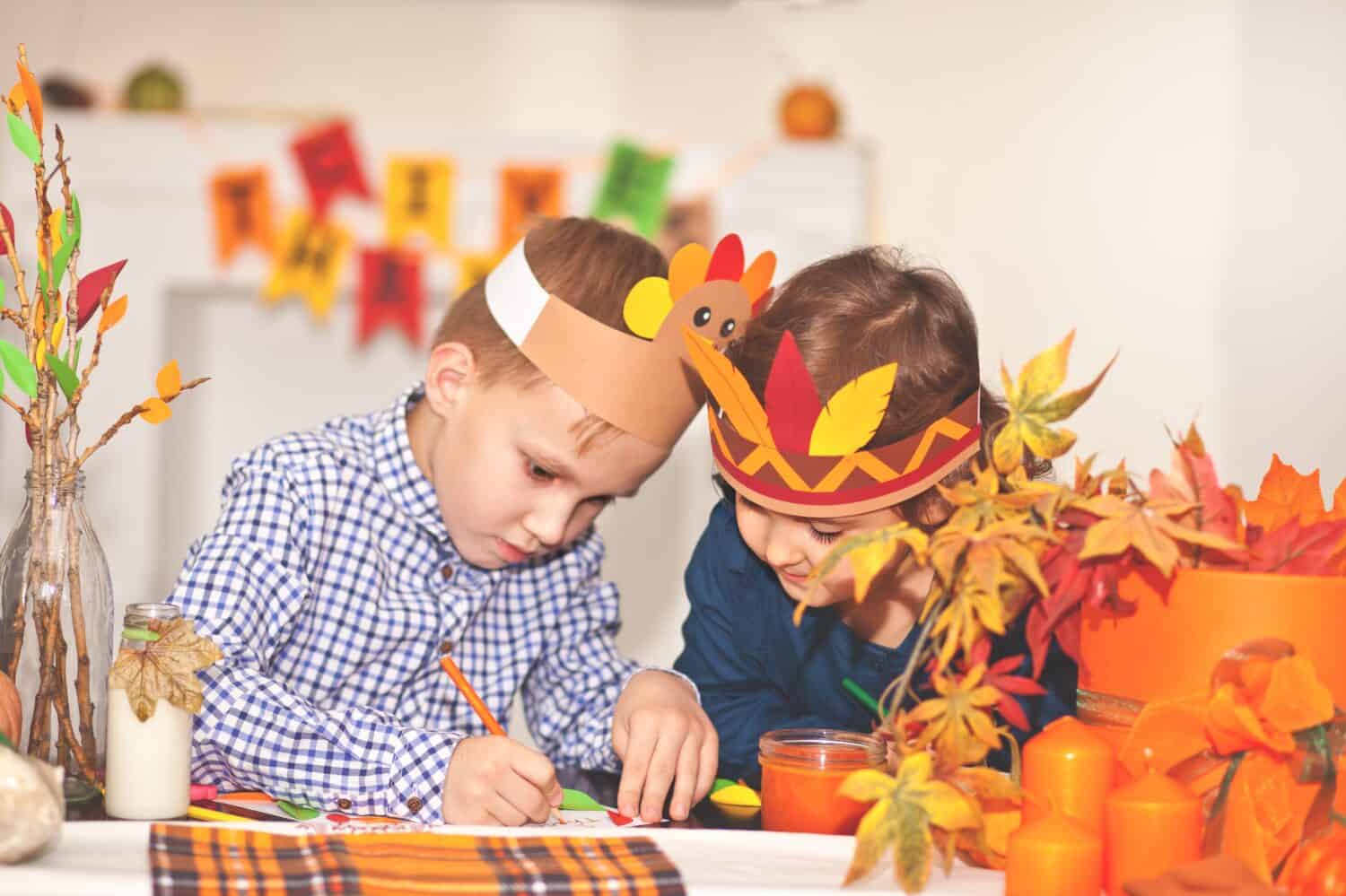 Key Points of Thanksgiving Activities
Keep it simple. It doesn't have to cost a lot of money or time to be a fun activity.
Choose something or many things that you can do every year with your family.
Make it memorable, like churning butter or helping grandma with her famous pie.
Get out in nature and enjoy the cool weather and turning leaves.
Activities to Keep the Party Going
Many of us spent the Thanksgivings of our youth at grandma's house. Grandma sometimes lived in a tiny little flyspeck of a town in the absolute middle of nowhere, but we loved it there. In spite of no television reception, malls, movie theaters, or even gas stations there was always something to do. Some of the most memorable Thanksgiving activities from those times are still enjoyed today. Review the following activities to try at your next family gathering.
Take a Walk
It sounds simple, but there is no better answer to 'What are we gonna do now?' than lacing up the sneakers and getting moving. Thanksgiving outdoor activities are a great way to surround yourself in nature. While you walk, you can discuss the sights and sounds that you observe and list reasons for gratitude. Playing simple games like I Spy or trying to name the birds by their songs adds a dimension of play. You can also walk past places of significance to your family's history.
If the walk is taken before the big meal it will get the kids out from under your feet in the kitchen. The help my aunts could have been was small in comparison with the service of removing 10 plus sets of busy little fingers from the food prep area. I often suspect the removal of extra 'help' is where the idea of an annual walk originated.
Make Homemade Butter
If getting rid of kitchen helpers is not your idea of a good time, try incorporating smaller less experienced hands by adding tasks that are fun and easy. We always arranged the veggie and deli trays. The feeling of accomplishment and contribution was great. Other tasks youngsters can help with in the kitchen include setting the table, whipping cream, sneaking taste tests, putting marshmallows on the yams, and placing the rolls in a basket.
One fun task (if you're up for it) is to make butter. Before you drift off into visions of cows and a butter churn, let me assure you it's nothing like that. The only equipment needed is a clean jar with a tightly fitting lid. Ingredients are simple: heavy whipping cream (it should be fresh, not from the cow, but never frozen).
Now, you've caught the vision: no cows, no churns, and no bonnets. To make butter, put the cream in the jar and close the lid tightly. Give the jar to the children and tell them to get shaking. It can take anywhere from 10 minutes to half an hour for the butter to form, depending on how vigorously and constantly the jar is being shaken. Arms do tend to tire, so it is a good idea to have several potential jar shakers on hand. The butter will appear as a cohesive glob in the jar. Once the butter lump appears continue to shake for several minutes longer to let it set up more and to let any additional butter form. When done, proudly place your homemade butter on the table. Note: this is pure butter, no salt or yellow coloring added so while it will taste fabulous, it might be different in taste or appearance from what you are used to.
Cooking Class
Cooking together really gets at the heart of Thanksgiving. Children love to help in the kitchen. It may take a bit longer, and clean up may be a bit more than it would be if you cooked alone, but there are compensations. Chief among them: picky eaters become less so as they help prepare their own food. A cooking activity works best with simple, easily constructed recipes are used. For Thanksgiving, cornbread is not only simple but delicious. Here is a fun recipe you can try together:
Cornbread
Grease and flour 8×8 pan, preheat oven to 425.
Combine in bowl:
1 cup cornmeal
1 cup sifted flour
3 tsp baking powder
1 tsp salt
¼ cup sugar
In another bowl combine and add to the dry ingredients:
1 beaten egg
¼ cup oil
1 cup milk
Pour into greased pan and bake for 20-25 minutes.
Visit a Farm
There is never a better time to take a drive in the country than at Thanksgiving. The richness of fall colors and smells will yield a feast for the senses. Many farms open their fields to the public this time of year. Activities that you can look forward to include perusing a wide variety of farm fresh produce. This will include several Thanksgiving favorites like corn and pumpkins. But the variety is likely to amaze. Some farms offer apple picking, and demonstrations on apple pressing. It is fun to see how the apple becomes juice. Don't get so caught up in the produce that you fail to see the animals. There are many to get acquainted with like bulls and large horses. Some of the less intimidating residents may even be available to hold and pet. Kids love goats, rabbits, piggies, and even the more common cat and dog.
Seeing the genesis of the harvest and its bounty is a great activity to commemorate Thanksgiving.
Even More Activities to Stay Busy
If those options aren't necessarily your family's style, there are other fun Thanksgiving activities you can do as a family to pass the time. For instance, take a drive to collect the turning leaves or create a centerpiece for the table while the turkey is cooking. Watch a fun and Thanksgiving-themed movie. Or even invent a new Thanksgiving sport. This will not only tire out the little ones, but it can be a new family tradition every year.
Remember, you don't have to spend a lot of time and money to make Thanksgiving activities memorable. Spending time together, no matter how simple the activity, helps create Thanksgiving memories for everyone.
The image featured at the top of this post is ©Bochkarev Photography/Shutterstock.com.