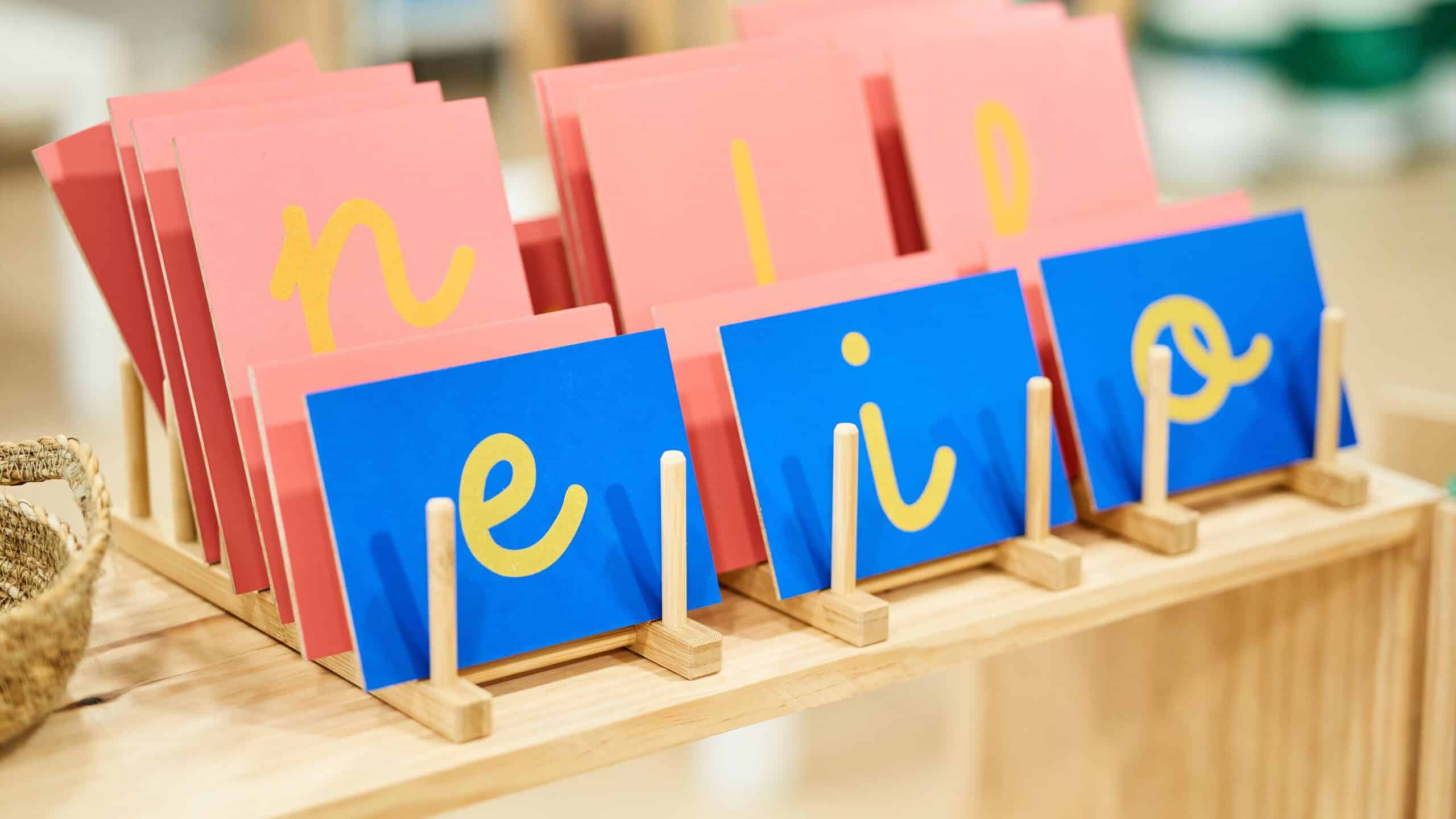 When searching for a school for your child, you've likely come across a number of Montessori schools in New Jersey. With over 3,000 Montessori schools in the United States, it can be difficult to know which one is the right fit. In your search, have you ever wondered what is Apple Montessori School and how is it different from any other Montessori program? If so, keep reading to find out what Apple Montessori is all about.
Apple Montessori School is a Montessori preschool and elementary school that has educated young children in New Jersey for over 50 years. Since then, they have grown to include 16 locations, and over 25,000 students have graduated from their programs.
Let's look at how Apple Montessori School got started and what they currently offer New Jersey families.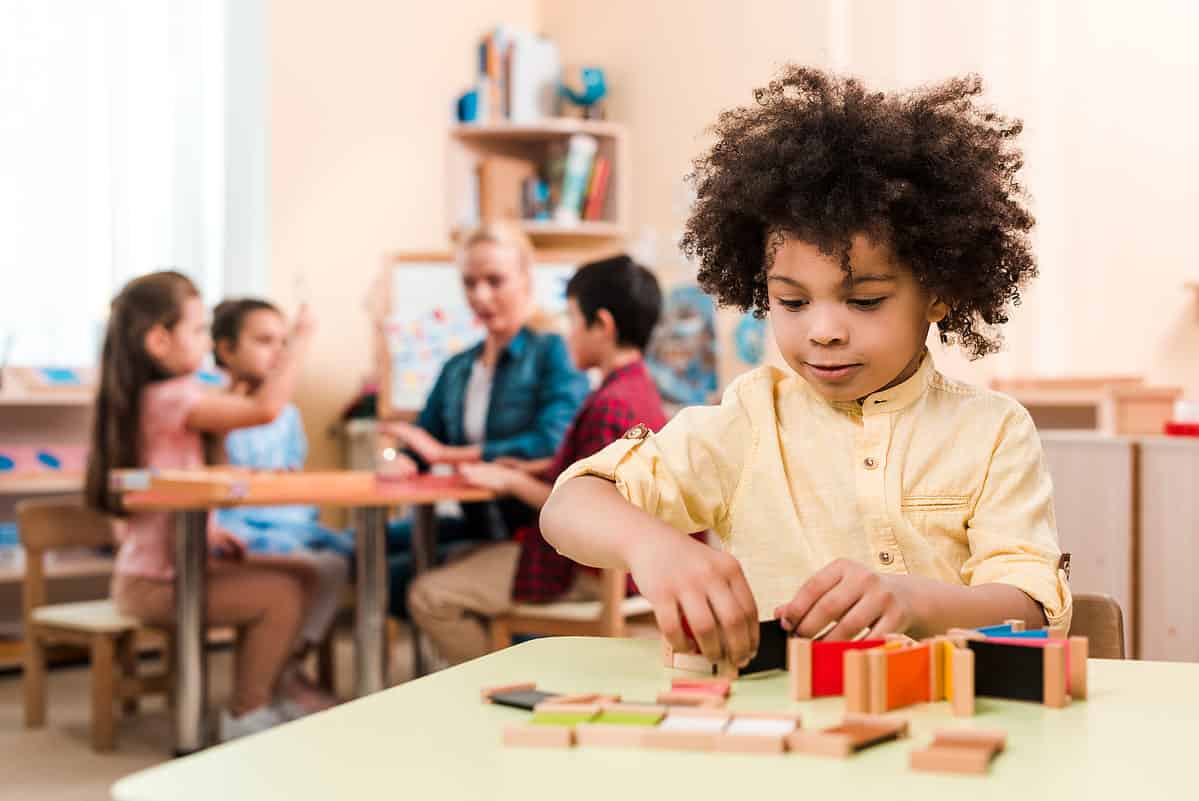 What Is Apple Montessori School?
For over 50 years, Apple Montessori School has educated students through the Montessori method. Apple Montessori is a network of private schools in New Jersey. With their time-tested methods and curriculum, they pride themselves on setting high standards in the world of early childhood education.
At Apple Montessori School, their mission is to help children reach their full potential and inspire them to become kind, independent, and curious adults. The staff and educators at Apple Montessori achieve this through well-rounded programs and a modern Montessori approach.
Apple Montessori is accredited by the Middle States Association Commissions on Elementary and Secondary Schools (MSA-CESS) and the New Jersey Montessori Association Corporation. In addition to their education and Montessori certification, the teachers at Apple Montessori regularly participate in workshops to further their understanding and education in the Montessori method. Apple Montessori School has an IACET Accredited Training Department that works with the teachers to help them become the best educators and guides they can be.
Mission and Values of Apple Montessori School
Even though each Montessori school in the area may have a similar approach, they all have different missions and values. Their mission is to inspire children to reach their full potential, allowing them to live successful and happy lives. The core values of Apple Montessori are:
Integrity
Passion
Caring
Excellence
Apple Montessori School aims to live out these values by being a caring and respectful community for families to be a part of. The staff pursues excellence in themselves by maintaining the best curriculum and continuously building relationships with students in the classroom.
Infant Program
The infant program is open to children 6 weeks to 18 months old. In the Apple Montessori Infant program, children are able to reach milestones and gain independence from a young age. Children in this program are able to go about their day according to their natural schedules instead of having a designated time to eat, sleep, and play.
In the infant program, teachers and staff focus on love, security, safety, and freedom of movement. From floor time and tummy time to one-on-one lessons with each child, infants in this program are respected and cared for throughout their time at Apple Montessori School.
Toddler Program
The toddler program helps children from 18 months to 2.5 years old gain independence and natural curiosity. Fostering independence and curiosity in toddlers from a young age helps them become lifelong learners. The toddler program focuses on independence, practical life skills, and individualized learning.
Children are encouraged to learn through their five senses and participate in group activities such as story time and music class. They're able to learn how to feed, dress, and clean up after themselves while also engaging in social and group activities with other children.
Preschool/Kindergarten program
The preschool and kindergarten program at Apple Montessori is open to children from 2 to 6 years old. The Montessori educators adapt the learning experience in this program to the needs of each individual child and encourage children to learn at their own pace. The classroom environment is a place where young learners are able to explore and discover on their own as they build curiosity and creative skills.
The preschool and kindergarten program features a reading program, STEAM learning, and character education, and focuses on social development through engaging activities. Children in this program also learn about technology within the proper context and core subjects such as history and math. In addition to academics, there are enrichment activities such as art, music, foreign language, and yoga.
Elementary School
The elementary school program is available for children 6 to 12 years old, or grades 1 through 6. This program is only available in Wayne, NJ. Apple Elementary prepares students for life and for an enriching and fulfilling future.
The lessons in this program are hands-on and address the individual needs of each child. Students often work independently so they can learn and grow at their own pace. When they're not learning independently, they're working in small groups to engage in learning and social interactions.
The curriculum at Apple Montessori Elementary isn't bound by state mandates like public schools are, which provides the school with a unique opportunity to go beyond the limits of what is required.
Summer Camp
While Apple Montessori is open for academic programs throughout the year, many of the campuses also include a summer camp program for children ages 2 to 12. The summer camps include academic activities to prevent learning loss and fun activities to keep children engaged.
The summer camp includes a wide range of programs and activities, from tech time to daily lessons in subjects such as science and geography. There are also enrichment activities such as young chefs where children are able to learn how to cook their own healthy meals. The availability and age range of the summer camp program varies by location.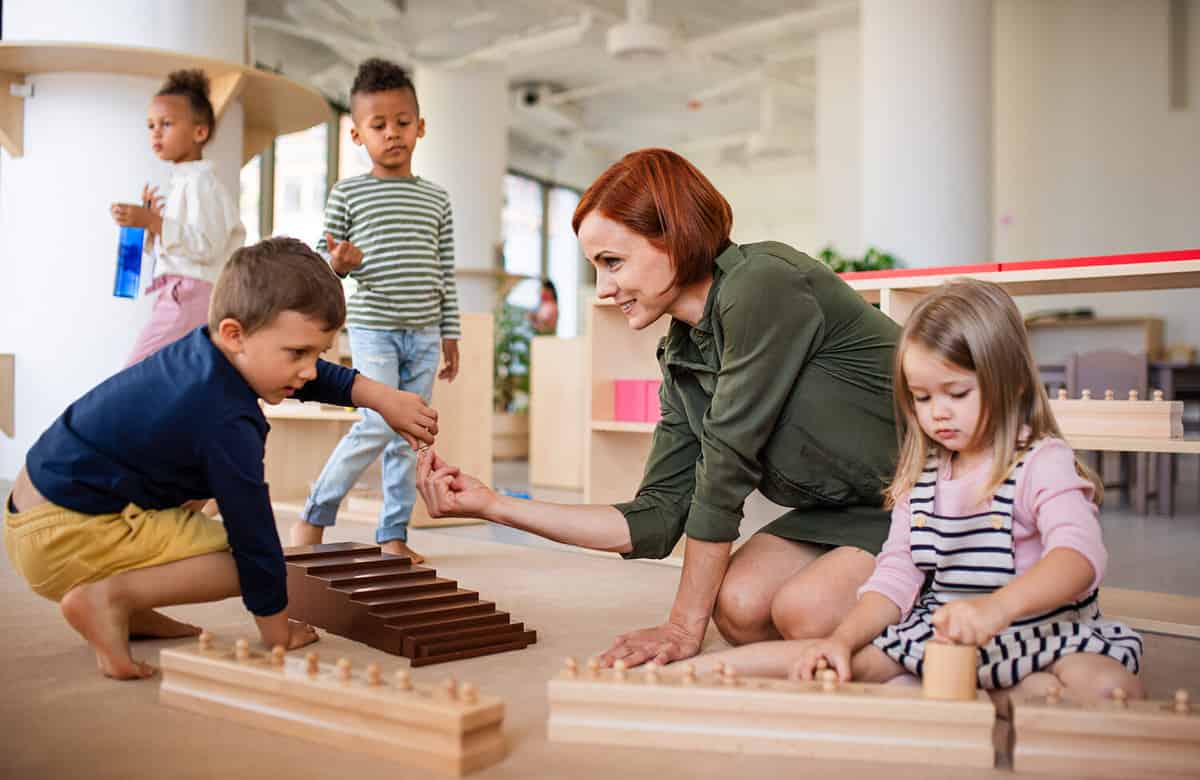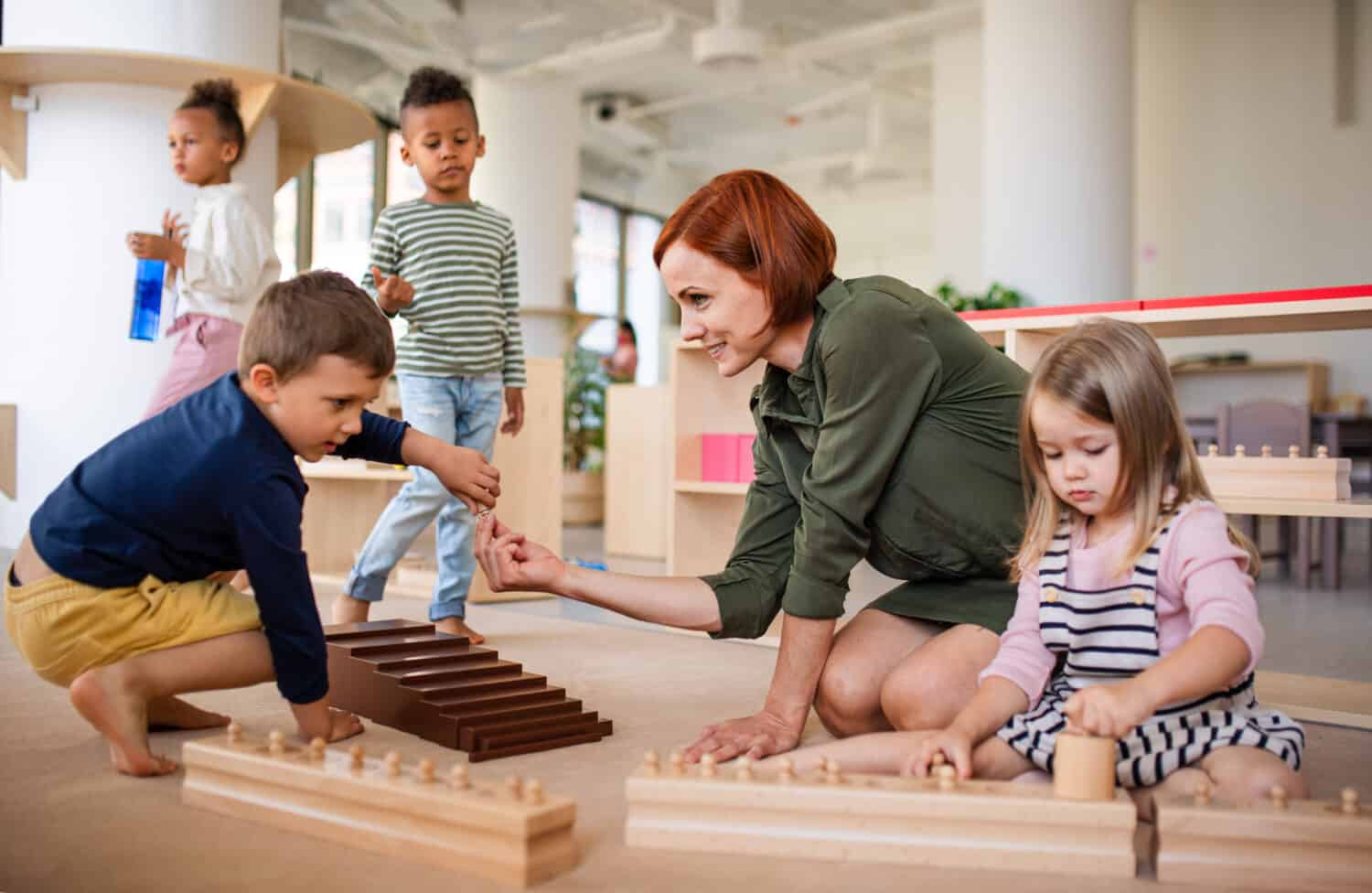 Who Owns Apple Montessori?
Rex and Jane Bailey founded Apple Montessori School back in 1972. Since their beginning, they have focused on nurturing the whole child to further their intellectual, social, and emotional development.
Apple Montessori Locations
Apple Montessori has grown exponentially over the years in the New Jersey area. Each location offers a different program, and there are currently 16 different locations, including:
Cliffside Park — 18 months to 6 years
Edgewater — 2 to 6 years
Edison — Route 27 — 2 to 6 years
Edison — Woodbridge Ave — 18 months to 6 years
Hoboken — Maxwell Lane — 6 weeks to 6 years
Hoboken — Sinatra Drive — 6 weeks to 6 years
Kinnelon — 2 to 6 years
Mahwah — 6 weeks to 6 years
Metuchen — 2 to 6 years
Morris Plains — 18 months to 6 years
Mount Laurel — 6 weeks to 6 years
Oakland — 2 to 6 years
Randolph — 2 to 6 years
Towaco — 2 to 6 years
Warren — 6 weeks to 6 years
Wayne — 6 weeks to 12 years
If you're considering a specific location for your child, you can schedule a tour to see the facility and get to know more about Apple Montessori School. Apple Montessori offers uniform quality across all their locations.
Why Is Montessori School So Expensive?
The cost of a Montessori education can vary based on the school and location. While the fees can range anywhere from $5,000 to $15,000 a year, there's a reason for the cost of the tuition. Montessori schools tend to be on the higher end of tuition costs due to the unique materials, classroom environment, and teacher certification.
Since teachers need extra training to become certified Montessori educators, there is often an extra cost for families. Like any private school, a Montessori school is an investment for your child. When you find the right fit and find a place where your child is thriving, it's well worth the cost.
Apple Montessori vs. Other Montessori Schools
One of the benefits of Apple Montessori is the staff. The average tenure of a teacher at Apple Montessori is eight years, and the average tenure of staff in the training department is 16 years. You can tell a lot about a school by the staff and how long they're a part of the school.
Although all authentic Montessori schools are based on Dr. Maria Montessori's methods, not all schools that claim to be Montessori follow her philosophy. With the accreditation of Apple Montessori, there is accountability to ensure their classrooms are genuine Montessori environments.