As a parent, you want the best in life for your child. Providing a proper solid educational foundation is critical as it shapes your child in numerous ways. The perfect school should feel like a home away from home, considering kids spend a significant part of their day there. Texas is a large state, and finding the right school can be daunting.
There are many types of schools, making it difficult to visit, interact or evaluate each of them. However, worry not. This post introduces Pinnacle Montessori to you. It highlights all essential elements and information about the Montessori school to make your search easier.
What is Pinnacle Montessori?
Pinnacle Montessori School was founded in 2006 by Alex Freeman and Kaki Reddy in Murphy, Texas, who shared a passion for Montessori and decided to build their first school. After a decade of successful operation, Krishna Bhaskar joined them to help grow the franchise which currently has over 40 schools in different locations.
Pinnacle Montessori provides traditional, quality Montessori education to children between 6 weeks and 9 years old. Its staff of certified teachers have years of experience in helping children develop critical skills necessary for success in life. The school believes that its comprehensive program centered on the core principles of Montessori is all your little one needs in their childhood to set them up for a bright future ahead.
Pinnacle Montessori in the News!
While the Pinnacle Montessori school in northern Texas is usually a place of incredible education. This school made headlines as of July 31st, 2023 for a rather unsavory moment. Per the Button Law firm in Texas, two parents are suing the school for leaving their 2-year-old child unsupervised in a locked and dark room after a teacher pulled the child out of line and hid them behind a door. CCTV footage seems to confirm this story and the following lawsuit. You can read the full story here!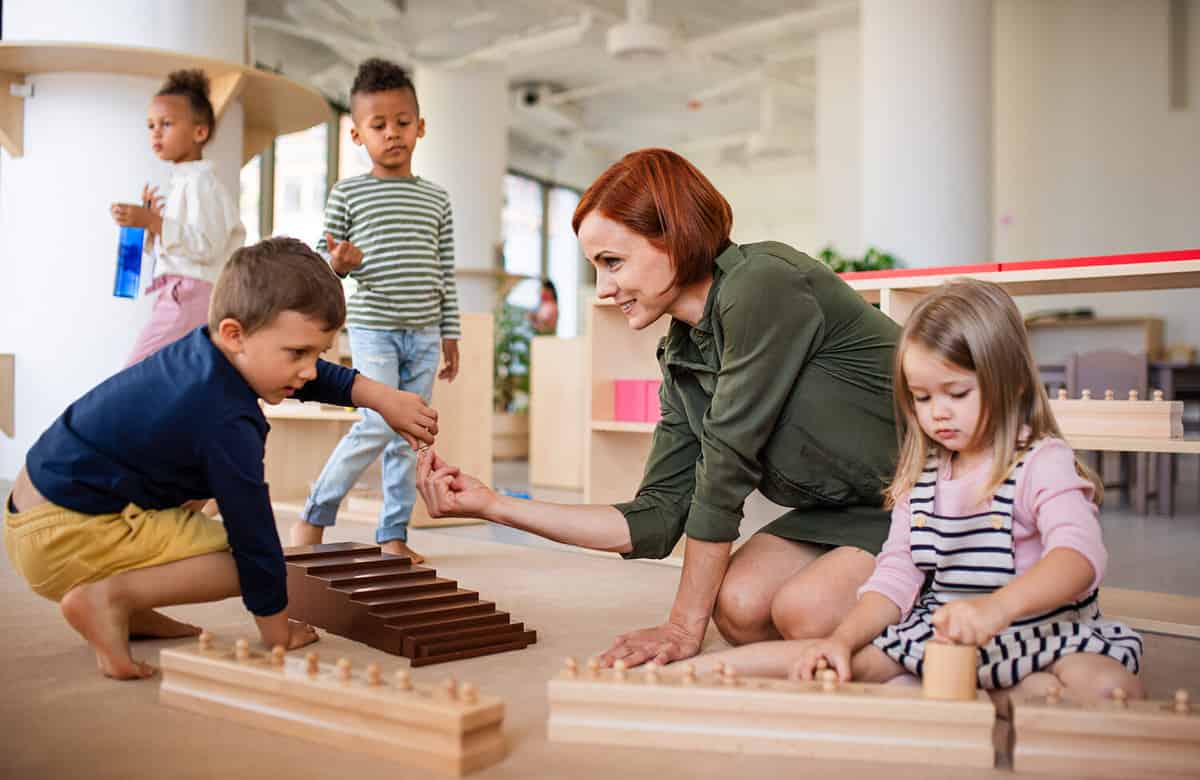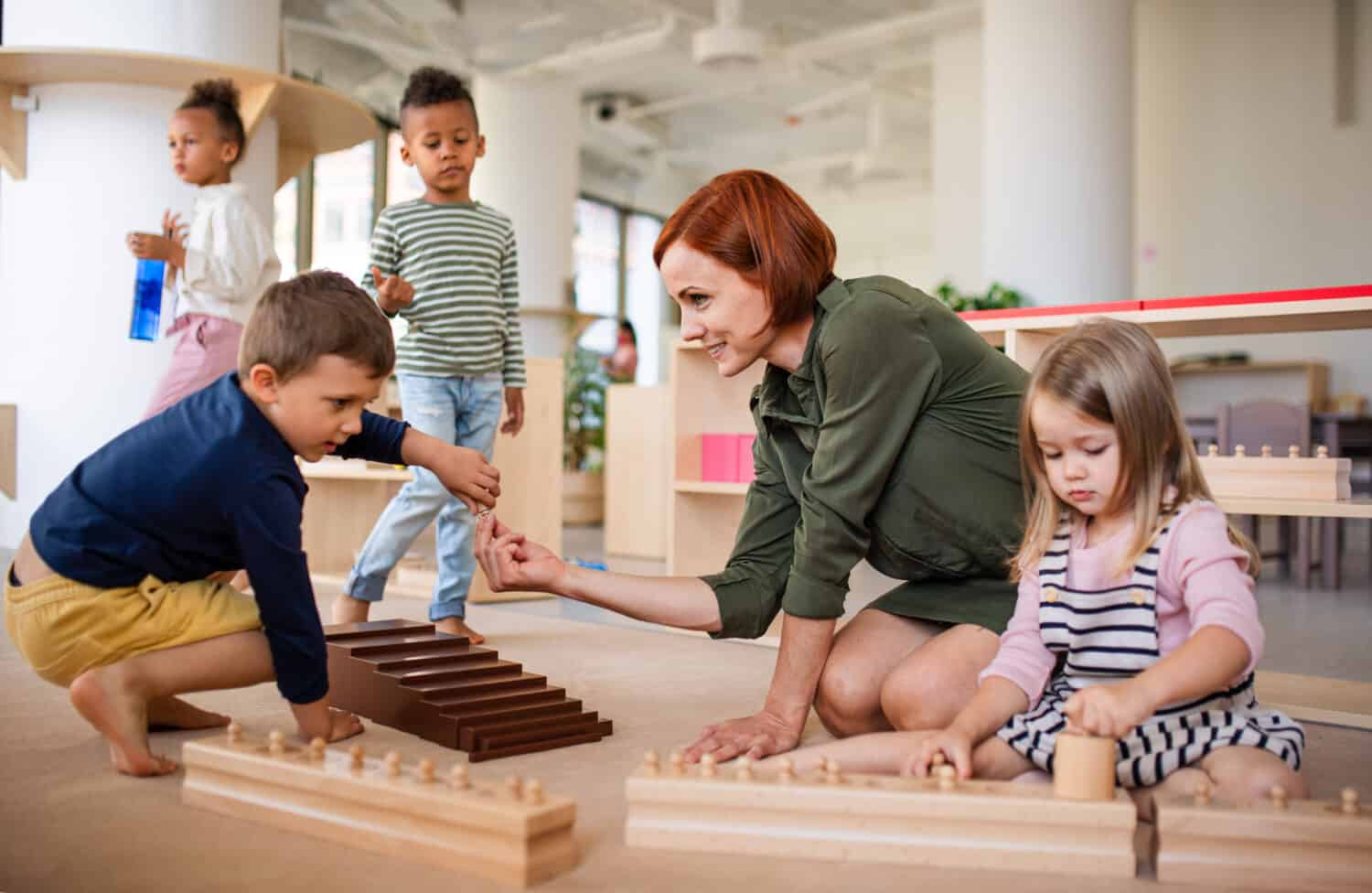 Pinnacle Montessori aims to nurture and develop a learning curiosity and love for education in children. It also focuses on the needs of each child and helps them reach their full potential by preparing them morally, socially, emotionally, and intellectually.
As one of the best academies in Texas, the school is committed to the Montessori philosophy by Dr. Maria Montessori, focusing on the need for children to learn academic skills, interact and protect the environment, and develop a sense of independence. The school has passionate and dedicated staff and is in various locations in Texas; Ridge Crest at Forney, Frisco, Lewisville, Sachse, Melissa, San Antonio, Wyllie, and Fair Oaks Ranch.
Montessori Methodology
Montessori education came into place after its introduction by Dr. Maria Montessori. She was one of the world's most influential leaders, especially in education. Montessori pioneered a practice that has had a massive impact on children globally. Dr. Montessori started the first Montessori school in Rome and later traveled the world building schools and training teachers on the same concepts.
You can recognize a Montessori school or classroom as soon as you walk in. There's something different about them regarding the class layouts, learning materials, and much more. Kids work in groups or independently depending on the task, and the books they use differ significantly from the traditional American system schools.
Montessori methodology practices numerous exercises that touch on practical life, sensorial participation, language, Mathematics, and culture. Practical life exercises involve the development of independence, concentration, coordination, self-awareness, self-control, and confidence. Children achieve this through tasks like;
Caring for themselves, e.g., washing and cleaning
Caring for their surroundings, e.g., caring for plants and pets, etc., cleaning and organization
Courtesy, i.e., greetings, social interactions, and good manners
Sensorial events or activities are excellent for refining the kids' senses, like sight, touch, taste, smell, and sound. Montessori schools use language exercises to develop phonetic awareness. They provide specific tactile materials like moveable alphabets to accomplish that. Well-spoken language is vital for easy reading and writing for kids. Mathematic exercises go hand in hand with sensory exercises, especially for young learners. When refining their fine motor skills, the children use hands-on items like sandpaper numbers, number rods, boards and tiles, beads, a spindle box, and games. The exercises progress from simple to complex to help place value, addition, subtraction, and multiplication of numbers.
The final leg of exercises involves culture, which allows children to discover the natural environment. The activities spread out in Geography, Botany, Zoology, History, and Science
Vision
Pinnacle Montessori approaches teaching, Maria Montessori's way. This unique approach may seem different to parents who went through traditional systems and schools, but it's an excellent method. Pinnacle's vision is to provide lifelong lessons that children will apply throughout their life in education, work, family, and friendship matters. They promote child independence and any learning barrier that may hinder them from acting or thinking for themselves. They encourage genuine child curiosity to keep the spirit of learning and wanting to know more alive.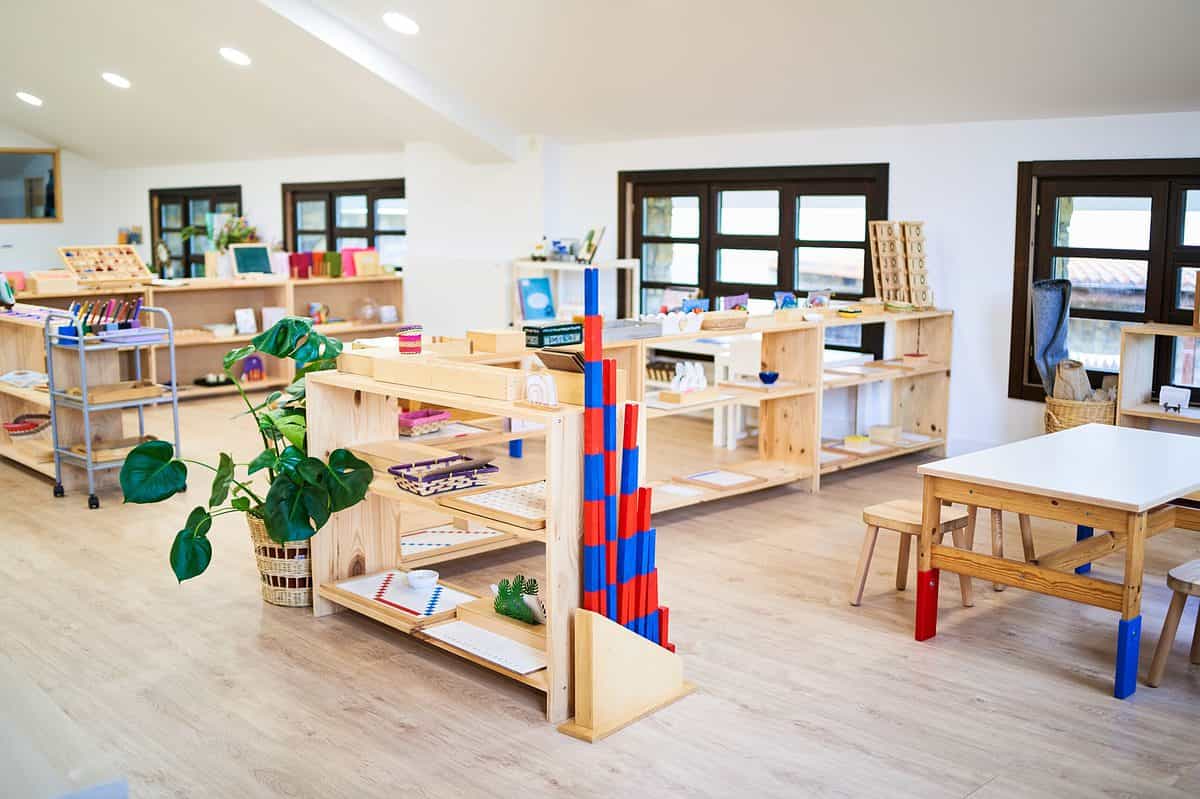 The program develops children in a fun and prepared environment, using Dr. Maria's teaching materials to help them create and develop an understanding of their surroundings and everything in it. All materials and activities are well-developed, allowing children to acquire knowledge in sensory exploration, motor control, literacy, numeracy, and the various human cultures.
The Pinnacle Montessori vision has seen the growth and success of many young and older students as they go through life and transition to other institutions or activities. The children leave with a range of skills, an understanding of the subject matter, critical thinking skills, respect for themselves and others, the environment, and their lifelong desire to acquire knowledge.
Mission
Pinnacle Montessori's mission is to nurture each child's potential and enhance their growth in an international and diverse community. It ensures the kid is whole in that they;
Think critically
Are emotionally, physically, socially, and intellectually established
Are self-driven
Have self-control and self-respect
Have respect for others and their surroundings
Are great problem solvers
Have developed independency
Have great academic abilities
Have excellent organizational skills
Have increased curiosity to learn and understand the world.
The school staff strives to prioritize the kids, love them, and portray a positive self-image. They also respect them just as much as they expect respect back and listen to them to create a safe space to express themselves and build confidence. Children bloom in environments filled with love, understanding, security, and good experiences, which Pinnacle Montessori ensures for them.
What Makes the Curriculum at Pinnacle Montessori School Unique & Engaging?
The curriculum at Pinnacle Montessori School is truly unique and engaging, setting it apart from other schools that offer a traditional approach to learning. Through this Montessori-focused curriculum, students are able to explore their inner potential and have the opportunity to participate in hands-on learning activities which stimulate their creativity, critical thinking and problem-solving skills. Furthermore, the school emphasizes teamwork and encourages children to develop strong interpersonal skills by working together with classmates on interesting projects.
Pinnacle Montessori Programs
The school has curated programs to suit kids of different ages. Children thrive in an environment that's well-planned, consistent, and predictable. They appreciate order and routine, hence the use of it in Pinnacle Montessori Schools. The Montessori curriculum has excellent depth, meaning children can go as far as their ability allows. Based on this, the Pinnacle School programs accept children of different skills as per their age group or individually, open them up to new ideas and activities, and equip them with life skills for a successful future.
The school has seven programs ranging from infant to before and after programs.
Infant Program
Infants seem delicate, and some parents have difficulty letting them go since they can't fully communicate. The environment at Pinnacle Montessori is safe and convenient for all babies. It offers this program to kids between 6 weeks and 12 months. It focuses on learning gross motor skills, non-verbal communication, and social skills. Their hangout space contains sensations, impressions, and colorful age-appropriate toys. The staff is lovely and highly qualified to handle the infants and help them familiarise themselves with the world around them. The infant program's daily schedule meets each child's needs, and the one-on-one and face-to-face activities occur throughout. The daily routine involves feeding, diapering, napping, and playing.
Toddlers Program
It's designed for children ages 12 to 18 months. The kids here are more mobile than the infants, and the program helps enhance their independence and character. Every child is unique and is at a stage where their energy levels are high. They are also crawling and experiencing some things for the first time, and the able staff is there to guide them. The Toddler Program is where teachers instill crucial traits that benefit kids in and outside school. They include; sharing, teamwork or working together, showing empathy, and using essential phrases like I'm sorry and thank you.
The toddler stage is vital. Children pick up on language skills as their vocabulary expands; they develop fine and gross motor skills and learn to associate with others. Pinnacle Montessori has created a safe and secure area for the children. It feels like home; every kid can grow and be independent in a loving environment here.
Pre-Primary
The program is for children aged 18 months and three years. Like the toddler program, Pre-Primary helps them develop learning patterns and enhances their language skills and vocabulary. At this point, most children start developing learning habits. Remember, kids hardly do what you say but instead do what they see. Teachers pass on sound and effective learning and also encourage independent learning. The program is reasonable ground for children who are not ready to join Primary school yet and are past the toddler program age. Toilet training occurs during this time, so it's perfect for children who haven't learned to do the same.
Primary
Pinnacle Montessori has children of ages 3 to 6 in the primary program. The level is a blend of sensory activities, practical life and academic and social skills. As mentioned earlier, children love doing what they see. They gain satisfaction from doing daily life activities, also called Practical Life. They develop coordination, concentration, order and independence when they do things practically. The Montessori learning materials in this program expose kids to numerals, essential mathematical items, the decimal system etc. They also learn to spell, write, read, and have language skills. Other additions to the curriculum include Geography, Science, Botany, Zoology, Spanish, Computer, Music and Art.
Elementary
The school has children of 6 to 9 years spread across grades one to three. The environment allows students to operate at their highest potential and gain knowledge and skills from academic materials and practical life. The education here is more advanced and includes areas like Reading and Writing, STEM, Math, Language and Creative Art, and Culture.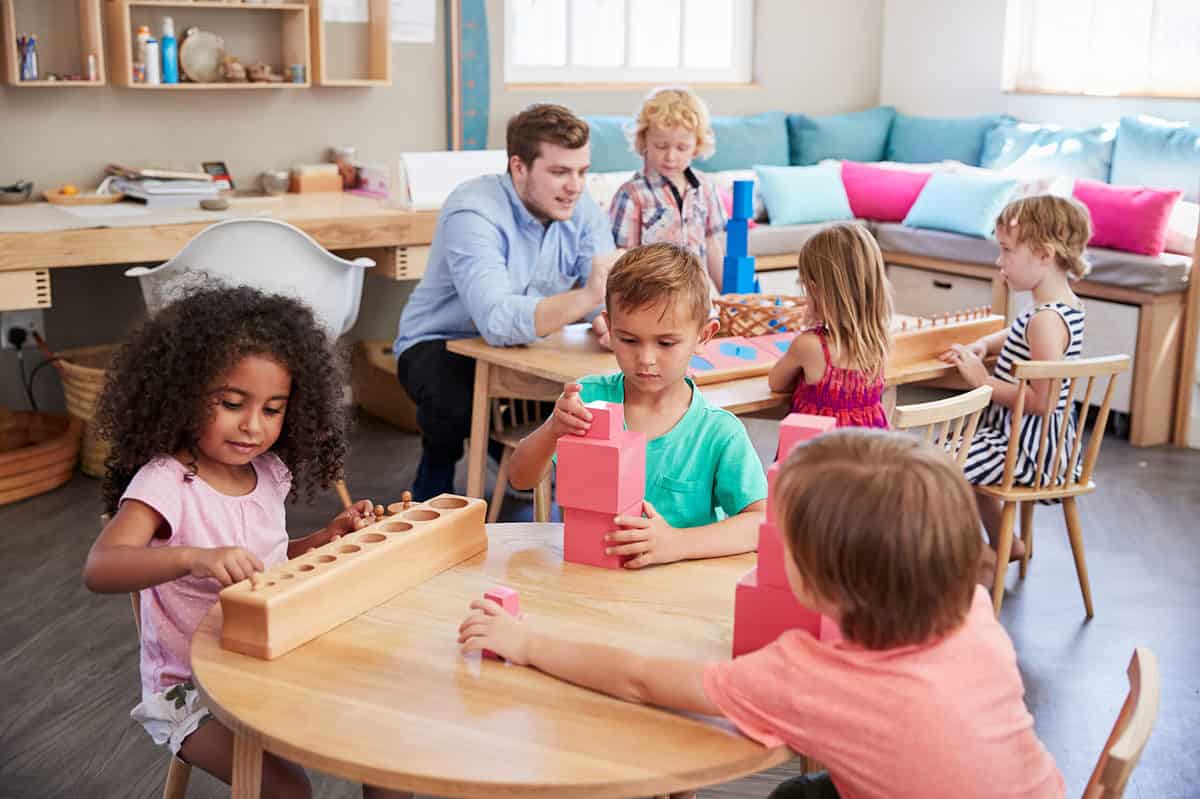 Summer School Program
Summer school or camp is an excellent option for parents who want their children to continue learning. Pinnacle Montessori has numerous Montessori-themed activities for all kids. The parent decides the best study for their child, i.e. complete unit study, a mini unit or a single action from the given themes. The camp runs for almost two months, from June to the end of July and gives priority to children already enrolled at the school. Parents must fill out a registration form and pay a non-refundable registration fee for kids to participate in the camp.
After School Program
It happens between 3 pm and 6:30 pm. Pinnacle Montessori provides the children with snacks and assists them with homework. The school offers other activities like Art and STEM programs, or students can play outside alone. Another thing that makes this after-school program stand out is picking elementary children from local schools for after-school care. So, your child doesn't have to be at Pinnacle, but you must pay a certain fee.
Admissions
Pinnacle Montessori has various programs for kids. It provides two, three or five days programs with the option of full-day, half-day, school day, or after-school. Summer school is available for all children, whether in Pinnacle Montessori or not, but priority is given to the ones already studying there. An Admission Form and Credit Card Authorization are available on the school's website, where you fill in all details and tick where necessary. Submit the forms and wait for the school to respond.
The school may request you and your kid to attend an interview at the school of choice. The school may notify you of the interview results or enrolment status on the same day or later. Student enrolment isn't a guarantee unless enough slots remain. If not, your child is placed on the waiting list if a vacancy arises. It also depends on whether the child has met all the admission rules and other school requirements.
Schedule a Tour
All interested parents are advised to schedule a tour of Pinnacle Montessori. It allows them to know more about the school, see and familiarise themselves with the environment, and ask one-on-one questions. The tour can happen between 8 am and 5:30 pm after at least a 24hr visit request. Fill in the Schedule Tour Form and send it to book a slot.
Conclusion
Pinnacle Montessori is among the top reputable schools in Texas. Its vision, mission and values show how great a school it is and wants the best for all children. The Pinnacle Montessori program goes by the Montessori philosophy, ensuring every child leaves the school whole through the academic, social, and life-long skills imparted. The school is a safe and secure environment, perfect for kids from 6 weeks to 9 years. The staff is fantastic, loving, and welcoming, striving to guide and impact proper knowledge to students.
The image featured at the top of this post is ©iStock.com/LightFieldStudios.