Whether you know it as the "Emerald City," "Jet City," or the "the Coffee Capital of the U.S.," there's no doubt that Seattle is a beautiful place to live. In Montessori education, the outdoor environment is meant to be an extension of the classroom environment. To that end, with lots of beautiful nature and greenery, Seattle is a great place for children to learn, grow, and explore within a Montessori environment. So, if you're looking for a new school for your child, consider one of the top Montessori schools in Seattle.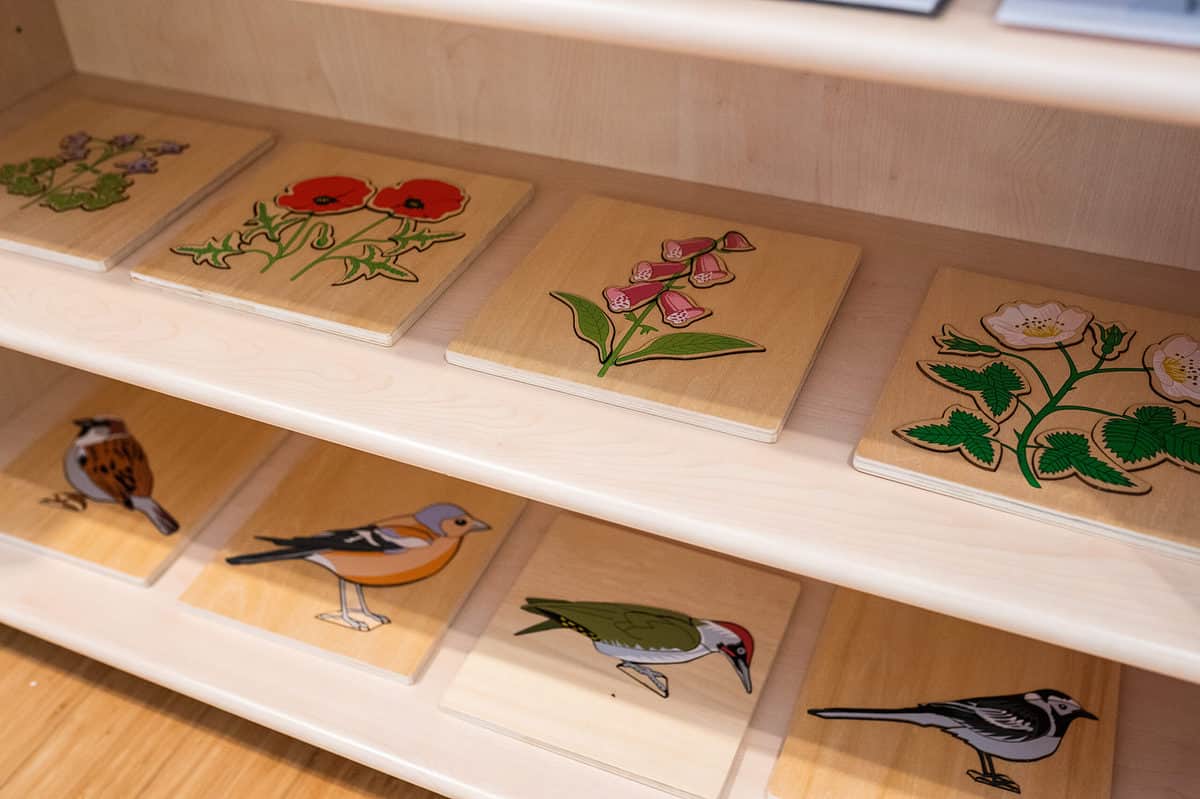 How Much Is Montessori in Washington State?
Washington State is home to numerous top schools, including many with a Montessori program. One of the criticisms of Montessori education is that it isn't accessible to a diverse population due to the cost of tuition. Montessori programs do tend to cost more than other schools, but it's usually due to the cost of materials and the cost of teacher certifications.
Montessori tuition varies by area and depends on what each school offers. In Washington State, for instance, the average Montessori school costs $8,484 a year, which is not as high as the average non-Montessori private school tuition.
Top Montessori Schools in Seattle
Montessori schools often focus on teaching the "whole child" instead of simply focusing on academics or grades. So, to help you find the right place for your child, here are the top Montessori schools in Seattle.
Wind Rose Montessori
3514 W Government Way, Seattle, WA 98199
Highly rated for its skilled teachers, nurturing environment, and quality education
$1,300-$2,400 monthly
Wind Rose Montessori offers a preschool Montessori program for children 2.5 through 6 years old. The mission of Wind Rose Montessori is to encourage children to grow, explore, and develop independence through a beautiful and natural learning environment.
The curriculum at Wind Rose Montessori is based on the Montessori and Reggio methods of education while also emphasizing the importance of learning through nature. They also offer multi-age classrooms that include teachers as guides for learning. 
Lighthouse Montessori School
7005 24th Ave NW, Seattle, WA 98117
Highly rated for its qualified staff, authentic Montessori teaching, and caring environment
Before care & extended day (2.5-6 yrs.) $1,520 monthly
Extended day (2.5-6 yrs) $1,425
Dawn to dusk (4-6 yrs) $1,690
Lighthouse Montessori School offers a dawn-to-dusk Montessori program for preschool-age children, as well as a full-day program for toddlers. The mission of Lighthouse Montessori is to help children love learning and find self-fulfillment through the Montessori method.
Lighthouse Montessori is open year-round with the same staff so children can feel comfortable getting to know the teachers. Further, they offer mixed-age classrooms, hands-on materials, and a carefully prepared environment for children to explore.
Grasshopper Montessori
1800 S Jackson St #112, Seattle, WA 98144
Highly rated for its warm environment, supportive teachers, and great community
$700-$990 monthly
Grasshopper Montessori is a preschool Montessori program for children 2 to 6 years old. It offers a three-year program, and although children can join for one year, it's recommended that children join early to build the necessary habits for their future success.
Their mission is to prepare each child in their program to become a global citizen through academic, social, and emotional development. It aims to help children find joy in learning and reach their full potential. The curriculum at Grasshopper Montessori focuses on literacy during the crucial phase when children are eager to learn.
Discovery Montessori School
2836 34th Ave W, Seattle, WA 98199
Highly rated for its caring environment, helpful staff, and beautiful outdoor environment
Full-day $1,830
Half-day $1,090
Discovery Montessori School offers a program for children 2.5 through 6 years old, with children starting the program between 2.5 to 4 years old. It provides each child with an individual education through the prepared classroom environment.
Its goal is to provide each child with a flexible environment that will allow them to have the freedom to explore, discover, and learn. Also, Discovery Montessori values community and ensures parents are involved through volunteering and supporting the Montessori method at home.
Little Laurels Montessori Preschool
12700 35th Ave NE, Seattle, WA 98125
Highly rated for its supportive environment, beautiful facility, and caring staff
Toddlers $2,095 monthly
Preschool $1,620 monthly
Little Laurels Montessori Preschool offers a preschool program for children 18 months to 6 years old. It also offers an OSPI-licensed kindergarten program. The mission of Little Laurels Montessori Preschool is to provide an authentic Montessori program that addresses the unique needs of each student in a secure environment.
Little Laurels Montessori is an independent preschool that follows the American Montessori Society method. It believes all children have great potential to learn, and its classroom environments emphasize the practical application of skills.
Conclusion
Across the state of Washington, there are over a hundred Montessori schools. Even though Montessori schools typically cost more than other private schools, this method of education can help students become independent and develop social-emotional skills. Finding a school where your child can thrive is essential, no matter what type of school you choose. If you're looking for a Montessori school in the area, try one of the top Montessori schools in Seattle.
The image featured at the top of this post is ©iStock.com/Halfpoint.