There are literally 100s of ways to practice Montessori parenting. From furnishing your home with sturdy wooden furniture, scaled to size, to providing learning materials for your child to interact with, we'll focus on some of the best. Montessori graduates often credit Montessori with their ability to think outside the box and wade through complex issues. Graduates say that Montessori nurtured their independence while fostering creativity. They also say that Montessori gave them the confidence and self-awareness to be themselves and the empathy to allow others to do the same. Who wouldn't want these traits for their child?
Montessori parenting is more of a mindset than a concrete set of rules, but at its core is the idea that children are capable of much more than we, their parents, imagine that they are. Keep reading to learn the best ways to practice Montessori parenting.
Key Points
Take your child's feelings seriously and provide them with an open space to share their thoughts and feelings.
Create a friendly environment for your child. They should be able to freely explore, learn from their surroundings, and have easy access to the tools they need to live and play.
Keep communication clear and efficient. Any expectations you have for your child should be stated in advance. Help your child learn cause and effect through their actions versus issuing random punishments and rewards.
Montessori Method: Overview
To grasp the concept of Montessori parenting more fully it helps to familiarize oneself with the five principles at the core of Montessori education. Dr. Maria Montessori (1870-1952), the creator of the eponymous Montessori method believed that five principles should dictate the education of a child:
Respect for the child
Recognizing the child's absorbent mind
Observance of sensitive periods in which the child is ready to acquire new skills.
Access to a prepared environment with opportunities for experiential learning
The child is a capable teacher able to educate themselves
These five principles are evident in Montessori classrooms. The Montessori model does not rely on a teacher-centric classroom. Montessori students are the captains of their own ships. The classroom is prepared in a manner that allows students to gravitate to their interests and gives them time to focus on and master skills. So, what are the best practices for parenting Montessori-style?
Respect Your Child
Show your child respect by listening to them with an open mind and heart. Regardless of what they are talking about, give them the time to express themselves and their thoughts without interrupting. With very young children who are just learning the language it is tempting to finish their sentences for them or ask questions to draw out the information that they're trying to convey. Resist those temptations. Allowing your child the time and space to construct and express their thoughts creates the foundation of communication, independence, and self-esteem.
Use big words when you're talking to your child. It's helpful to incorporate the definition, but in a way that doesn't interrupt the flow of speech. Children will model what they observe. Be mindful that the more colorful and descriptive your language is, the more colorful and descriptive your child's language will be.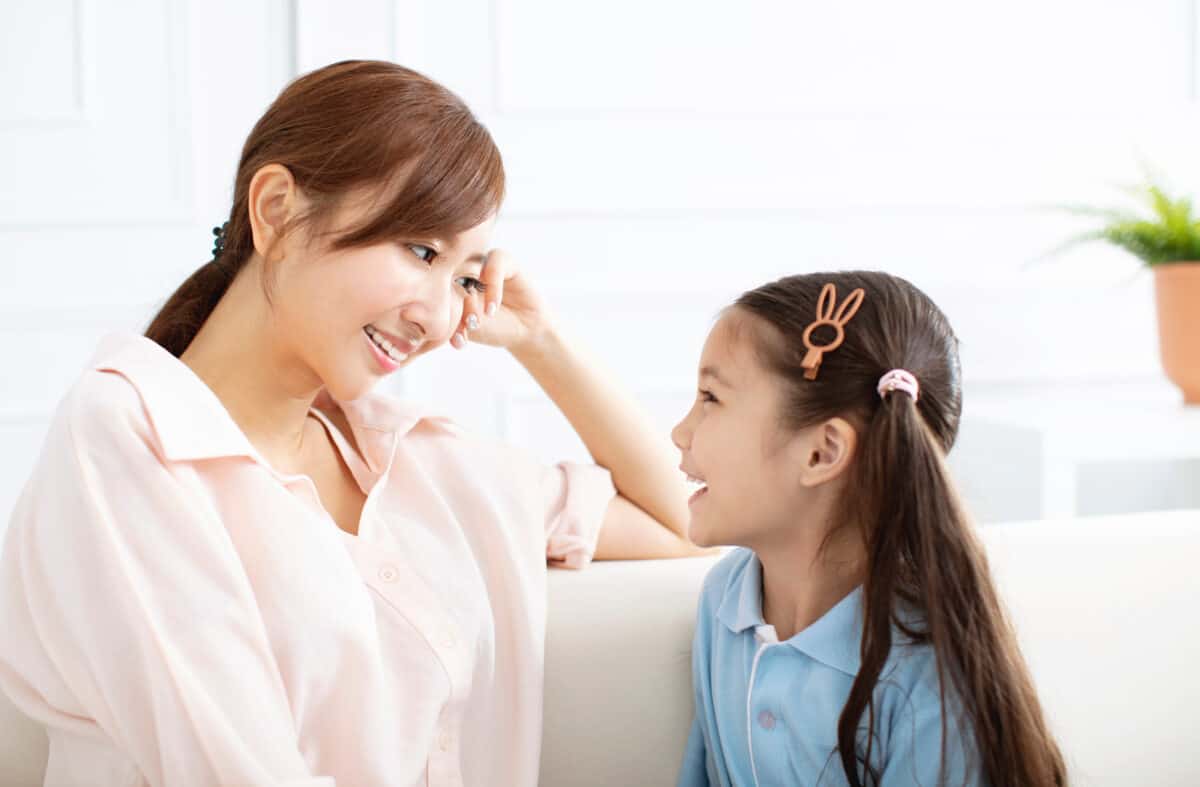 Respect your child, recognizing their burgeoning abilities by allowing them the freedom to explore their environment. This requires a bit of effort on your part to ensure that your home is child-safety-proofed. Feeling safe within their environment instills a child with confidence.
Take your child seriously. Their fears are very real and very important to them. Address them with reverence. Even the most mundane and fleeting childhood fears, like the monster lurking under the bed, are quite real to a young child. Don't dismiss them. Even if it means shining the flashlight under the bed every night for weeks. Helping children work through their fears encourages them to meet future fears head-on.
Recognize Your Child's Absorbent Mind
Being aware of the sponge-like qualities of the young child's mind is central to Montessori parenting. Understand that your child is absorbing the feelings and moods of their home environment. Young children pick up cues of all sorts including tone of voice and body language. Even pre-verbal and non-verbal children are absorbing language. Hence, it is important to be mindful that you do not speak of your child in the third person when they are in the room. Even when children seem to be completely focused or preoccupied with another task, their ears are listening, absorbing, and remembering. This principle is also a matter of respecting your child. Think about it, would you speak about an adult in the third person if they were in the room?
Awareness of Sensitive Periods
No one knows your child better than you do. And you have, no doubt, witnessed these sensitive periods, when your child makes huge strides in abilities are understanding. Like those aha! moments when your child rolls over, sits up, stands up, or walks without assistance. These are all examples of sensitive periods. Being observant will help you know what to look for when sensitive periods are imminent. Some may be accompanied by a physical growth spurt or uncharacteristic moodiness. Knowing when your child is ready to tackle new ideas and challenges allows you to prepare the environment in a way that provides the child with the necessary time and materials to aid their growth.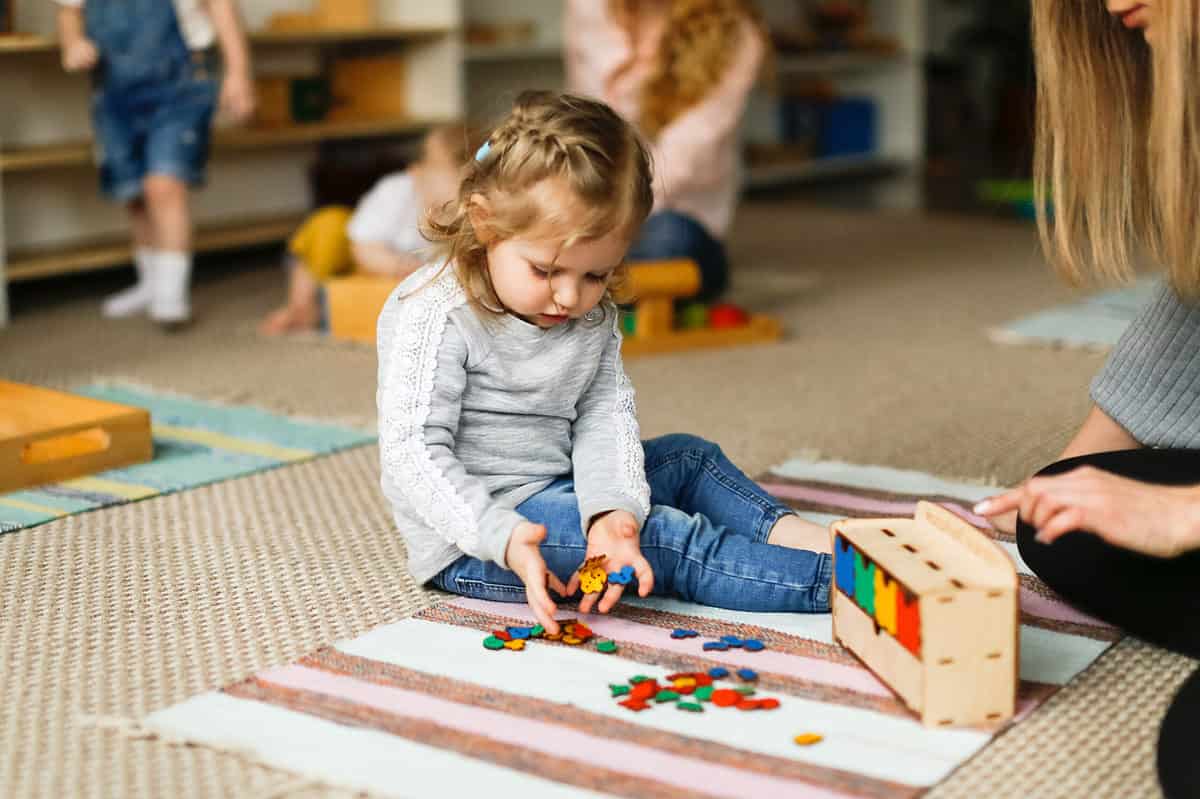 The Prepared Environment
To maximize the potential of your child's absorbent mind, it is important to provide an environment that contains what Dr. Montessori referred to as the tools of learning. These tools are designed to spark your child's curiosity, imagination, and creativity. Depending on their age the prepared environment will offer the child a series of stations that provide different materials and opportunities for experiential learning.
For the youngest children, the tools of learning typically consist of wooden blocks and rudimentary musical instruments, while more mature students will have access to more complex materials such as microscopes and computers. Younger children should have access to no more than three stations at a time. Older children can navigate between five and eight stations. If your home lacks adequate space to set up numerous stations at one time you can rotate them. Allow your child's interests to determine when to rotate. Rotations can occur at intervals throughout the day or over a period of weeks or months. There is no right way – allow your child to lead you.
The Child is a Capable Teacher
Knowing that your child is a capable teacher is one thing. Allowing them the freedom and time to make mistakes is also a thing. A difficult thing. It's tough to stand by watching your child fail. However, the urge to jump in and help must be resisted. It's true that we learn from our mistakes. It's not that children will not learn if they don't make mistakes. But if we are always circumventing their failures, they will not learn to fail. And failure is a part of life.
Children who are allowed to make mistakes will learn from them, making the corrections necessary to avoid future failures. They also learn that mistakes and failures are not (usually) fatal. Learning to accept failure as a part of life is one of the best lessons we can teach our children. It is those individuals who are not afraid to fail that stretch and twist the bounds of possibility. Carve out time for your child to spend doing nothing more than working on a difficult task- one that is just beyond their grasp. Initially frustrating, once accomplished, such tasks promote confidence.
No Punishments – No Rewards
Those who practice Montessori parenting do so without instituting a system of rewards or punishments for their children. Dr. Montessori understood through observation and experience that extrinsic forms of punishment or confirmation have little effect on a child's behavior or abilities. This is why the Montessori method does not rely on tests or grades to measure failure or success in the classroom. Instead, Montessori understood that children need to learn responsibility and accountability intrinsically.
This is not to say that children will not have natural consequences based on their actions. For example, if you have asked your child to tidy up their room prior to playing outdoors and they drag their feet until it is too late for them to go outdoors, that is a natural consequence of their behavior and not a punishment. Similarly, if they earn money or an allowance for performing chores and helping out around the house when they earn enough to purchase a cherished item, that is a natural consequence of their industry and not a reward. Make sure your child understands that cause and effect are the basis for these outcomes, and not random rewards or punishments.
Downsize
Make your home accessible for young children. Maria Montessori felt strongly that children should have an environment at their disposal that was proportionate to their stature. Place a low shelf by the back door, with low hooks on the wall above it. Even young toddlers are capable of putting away their shoes and hanging up their coats. Montessori beds are built low to allow even the smallest children to get out of bed without assistance. Likewise, a Montessori wardrobe is an open design that empowers children to dress themselves. To discover what it takes to outfit every room in your home click here.
Never Do For a Child What They Can Do For Themselves
This has been hinted at in the above parenting practices, but it can't be said enough: Never do for a child what they can do for themselves. Dr. Montessori also said, "Never help a child with a task at which they feel they can succeed." So whether it is self-evident or merely conjecture, butt out. Fostering independence in children makes the job of parenting infinitely easier in the long run. A dependent child is a high-maintenance child, placing demands on your time. That's not to suggest that independent children won't give you a gray hair or two along the way. The difference is that the latter will provide a good story while the former is likely to provide a cautionary tale.
State Expectations Clearly and in Advance
Expectations of behavior should be stated clearly and in advance of the situation in which the behavior will be expected. Children aren't mindreaders and they also are not born with the ability to discern when decorum is called for. Social graces, which are second nature to adults, must be taught. Teaching by example in the home is a good practice. However, do not assume that the home training will seamlessly transfer into the public arena. Clearly communicate your expectations. Then ask your child to state the expectations in their own words. This removes any guesswork on their part, which in turn reduces any associated anxiety.
Slow Down
The dizzying pace at which some families run is astonishing. Maria Montessori would encourage these families to slow down. Schedule downtime for your family. Downtime will manifest in a variety of ways depending on a variety of factors. It might involve a silent hike in which you're all listening to the sounds of nature, saving your observations for a later discussion. Or it might include a visit to a museum. It may be sitting around a table learning to play cards. Regardless of what it looks like for your family, downtime is an important component of Montessori parenting practice. Downtime needn't be synonymous with boredom. However, boredom is a gateway to creativity. Don't discount it.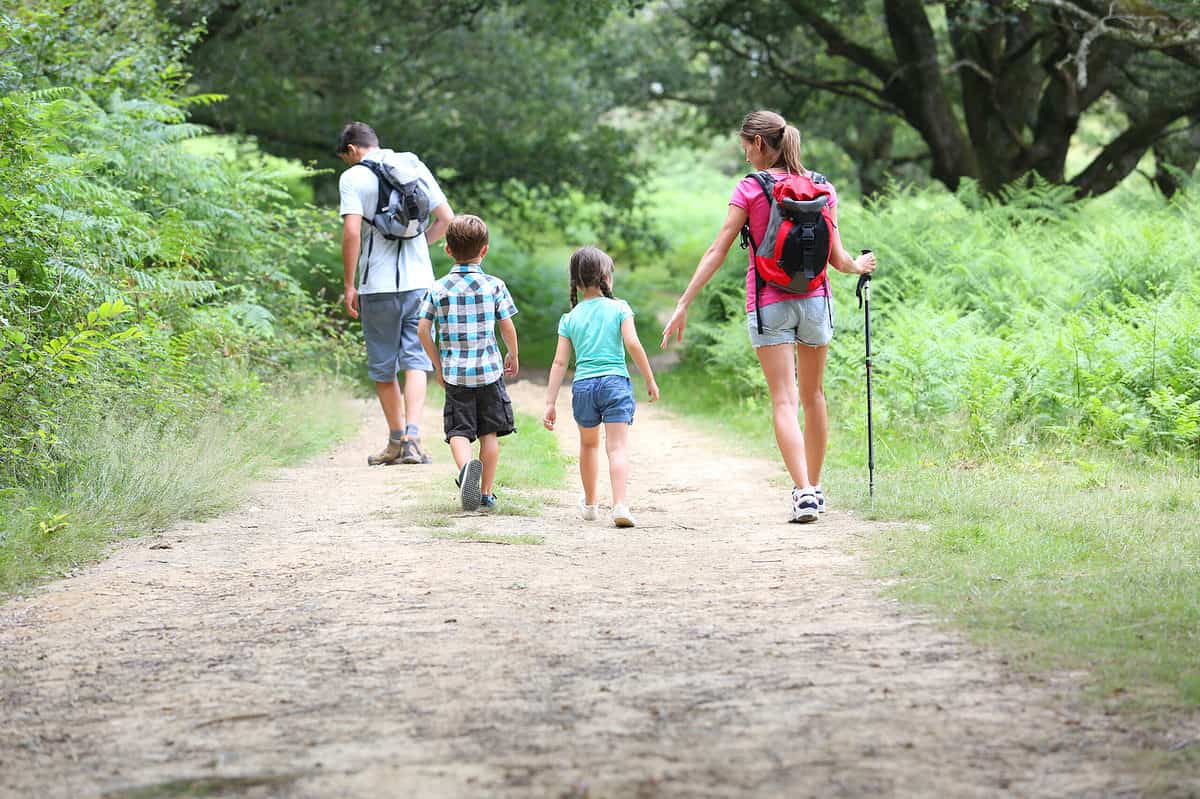 Unconditional Love
Last, but certainly not least, the best of all parenting practices, and the greatest gift you can give your child is unconditional love. Regardless. That's it. Love your child unconditionally. Regardless. Research has proven time and time again that children who feel loved and supported have the most positive attitudes and outcomes.
Are There Any Cons to the Montessori Parenting Method?
While the Montessori parenting method has a lot of pros, there are some drawbacks to consider before choosing this parenting style for your child. Due to the free, flexible nature of the Montessori method, your child may find it difficult to conform to more rigid environments that are bound by rules. Your child will be expected to motivate themselves through this parenting method. Some children will excel at this, but others may require intervention if it becomes clear they aren't acting in their best interests.
Ultimately, choosing a parenting style is a personal choice. It's important to consider multiple options before committing to one for your child.
The image featured at the top of this post is ©goodluz/Shutterstock.com.