How do you find the right school for your child? One of the best ways is to look at the cost of the schools. The more expensive schools are often associated with better education.
More expensive schools offer better teachers, resources, and education. Since not every family can afford costly schools, there are often smaller classes. This allows teachers to give more attention to students, allowing them to learn.
When it comes to Ohio, the education system is no different than the rest of the country. Parents in Ohio are looking for the best education system for their children. They are looking at the richest schools in Ohio and how they can make a difference in their child's life. To better understand these schools, here are the richest schools in Ohio and what makes them unique.
Richest High Schools In Ohio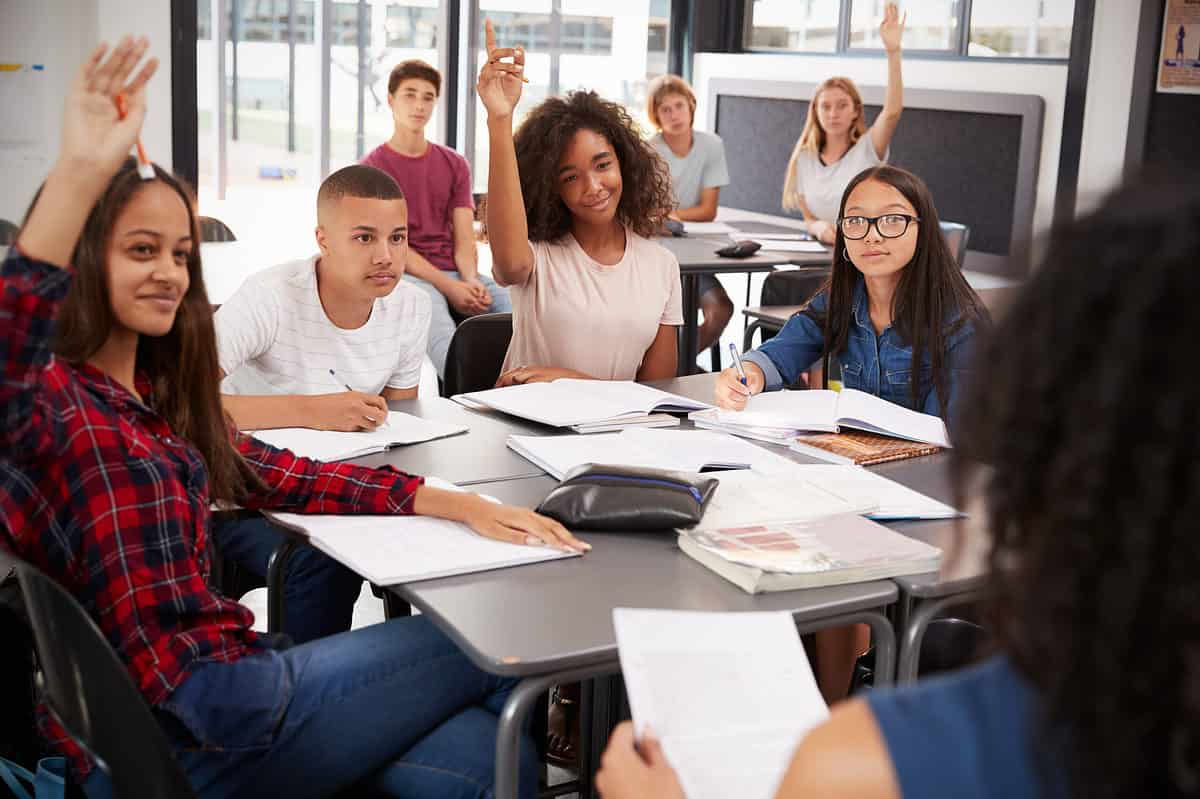 Ohio has a long list of expensive schools, so choosing the right one can be challenging. For parents, finding the right school with the right educational material can offer comfort in where to send their children because of the higher educational standards. 
Here's a list of Ohio's three most expensive schools that offer prestigious programs.
Lutheran High School East
3565 Mayfield Road, Cleveland, OH
Lutheran School High School Eas is affiliated with the Lutheran church and has a yearly tuition of around $10,000. 
Although this high school is one of the most expensive in the state, it also offers students one of the best educations. Its core curriculum has Honors/CCP courses to prepare students for college. They also have remedial courses designed to reinforce essential base concepts that may not have been previously learned. 
Liberty Christian School
10447 Refugee Rd SW, Pataskala, OH
Liberty Christian School is known as one of the richest schools in Ohio, with a tuition of $5,700. 
While they are one of the most expensive schools in Buckeye State, they also have one of the best educational programs. For example, Liberty Christian Academy uses a Christian curriculum that challenges and encourages students to learn from a Biblical perspective.
Another thing that sets this school apart is emphasizing good study habits. The result of these good habits is that all 12th-grade students take the ACT and/or SAT and are eventually accepted into colleges nationwide.
Notable Alumni
Because this school is considered one of the richest schools in Ohio, it's no surprise that the school had some noteworthy students roaming its halls once upon a time. Here are just a few of those names:
Carson Blair, Former Professional MLB Player
Lisa Whelchel, Actor
Luke Kornet, Professional Basketball Player
Pilgrim Christian School
2100 W Breese Rd, Lima, OH 45806
Prigrim Christian School offers slightly slower tuition than Liberty Christian but is still considered one of the richest schools in the state, with a tuition of around $1,200. 
Pilgrim Christian School is known for its rich history and how it helps students learn a Christian worldview. The school was founded in 1983 with just 25 students. At that time, students were taught in a church. Since then, the school has continued to grow and become one of Ohio's best Christian schools.
Richest Colleges In Ohio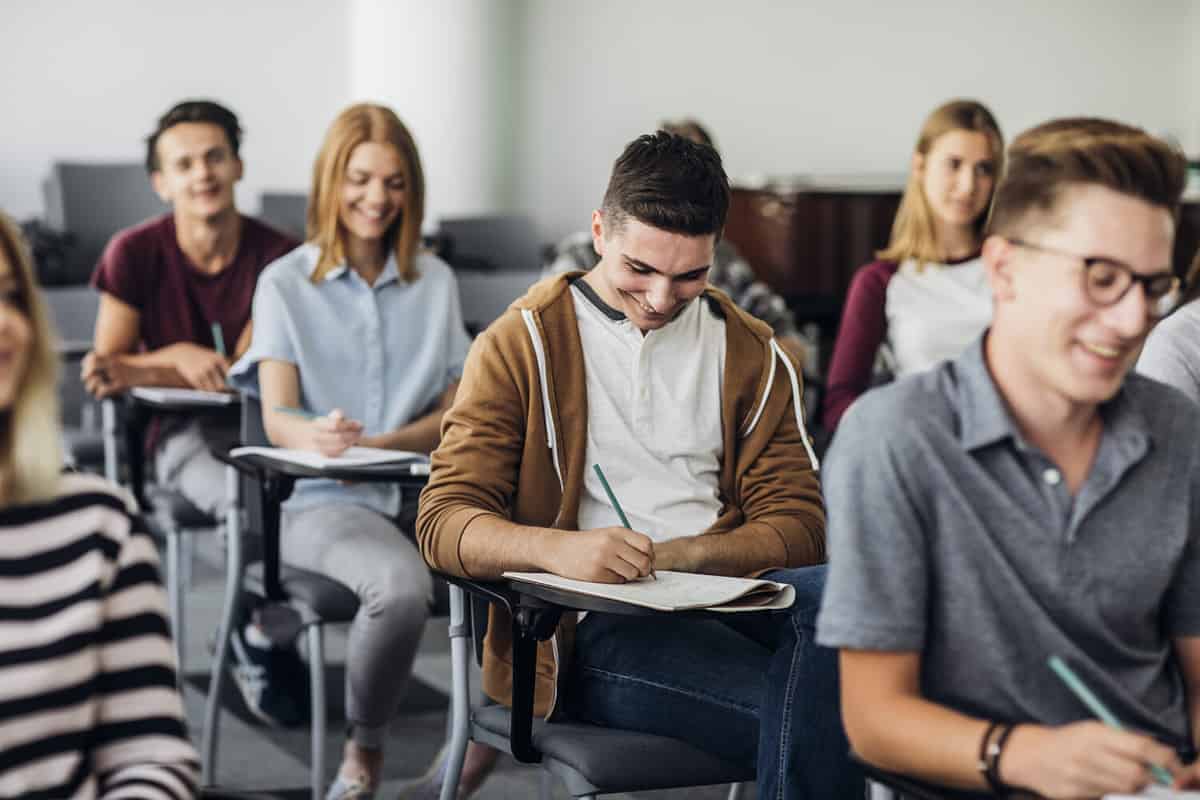 Colleges tend to be more expensive than high schools in Ohio. Colleges in this state tend to offer more rigorous education, remarkable history, and a better overall academic experience. Here's a list of the top three most expensive colleges in Ohio.
Oberlin College
173 W Lorain St, Oberlin, OH
The most expensive college in Ohio is Oberlin College at $60,000. Oberlin College has one of the finest liberal arts programs, a world-class conservatory, and a magnificent museum on campus.
From its founding in 1833, Oberlin College has always focused on changing the world through moral idealism. Throughout their history, they have been known for addressing abolition and the challenges of climate change.
Notable Alumni
Quite a few well-known names attended this historic college, and we can see why. With this beautiful campus and stellar academics, it's no wonder. Here are a few of those famous names you may recognize:
Ed Helms, Actor
Liz Phair, Singer
Lena Dunham, Actor and Writer
Kenyon College
106 College Park Dr, Gambier, OH
Kenyon College is next on the list of the most expensive colleges to attend, which is also at $60,000 annually. This school offers students a variety of educational opportunities. 
It's also the oldest private institution in the state. Founded in 1824, Kenyon College is one of the oldest colleges in the state. The school was named after Lord Gambier, who was a British benefactor. The school is known for its rigorous and well-rounded undergraduate programs, giving students different educational opportunities.
Denison University
100 W College St, Granville, OH
Denison University is the least expensive of the three colleges (but still quite expensive). This school's tuition is listed at $57,000 per year.
Founded in 1831 and with a total undergraduate enrollment of 2,272, this school offers students one of the best liberal arts programs in the country. While the school is expensive, it's also one of the best colleges in Ohio and the country. Denison University is known for its gold standard in reading readiness.
Notable Alumni
You're sure to recognize the names of this student roster. Not only does this college have a rich history, but it's also one of the top liberal arts programs. Let's take a look at a few famous alumni:
Steve Carell, Actor
Jennifer Garner, Actor
Hal Holbrook, ACtor
What School Should You Choose?
Ohio is filled with rich education and some of the best schools in the country. The challenge is choosing the right school for your child.
These schools offer insight into how expensive the top schools are and how they impact your child's education. It shows what your child would be learning in these schools. It shows how these students would receive an outstanding education because they would have better support, resources, and teachers. While tuition is one factor to consider, it's also essential to consider the size of the school and where the school is located.
However, given these factors, there is no doubt that Ohio has some of the best schools in the country.
The image featured at the top of this post is ©iStock.com/Sean Pavone.