Michigan may be known in the United States for its Great Lakes, but they are also widely known for its superb (and richest) schools from elementary to college.
Like any state, there are impoverished and wealthy schools. The distinction between these schools is usually based on location, particularly socio-economic areas. Parents need to understand the Michigan area and the different schools with different financial requirements.
The richest schools tend to have better teachers, resources, and overall academics because they can afford the luxury of them. It even leads to a higher high school and college graduation rate than less-funded schools. To give you a better idea of the richest schools in Michigan, here's a breakdown of the richest schools in Michigan, including high schools and colleges.
3 of the Richest High Schools In Michigan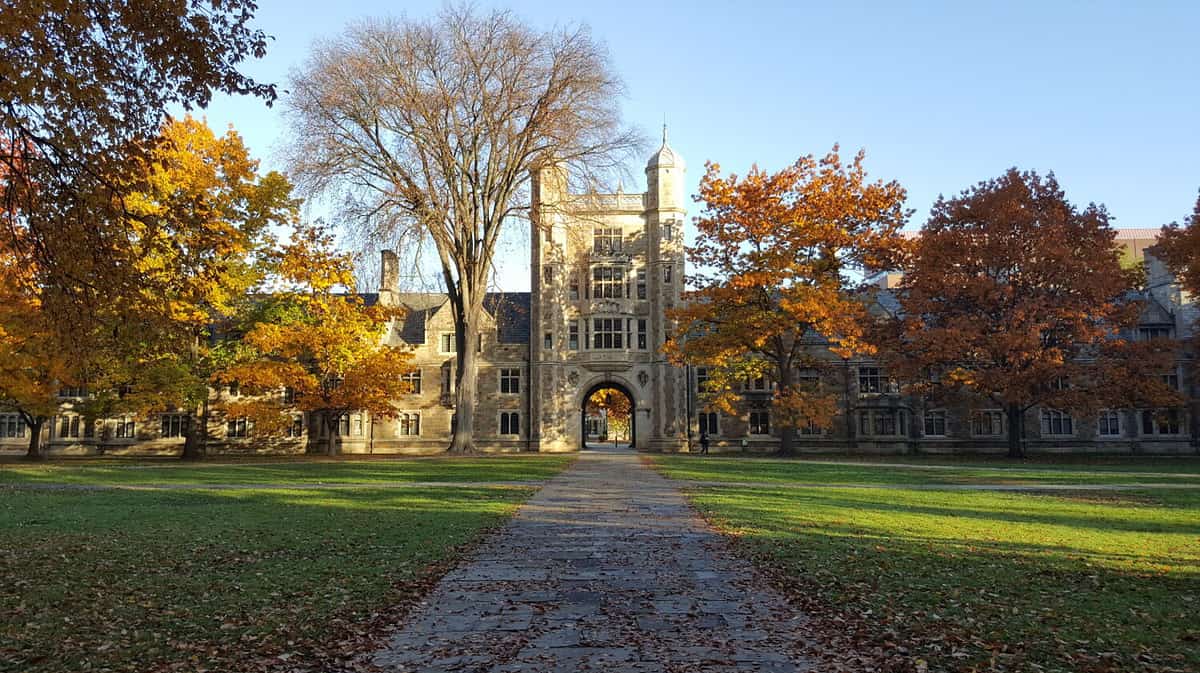 While there are a lot of high schools in Michigan, there are only a select few that are considered the richest. These schools stand apart when it comes to resources and education quality. Looking at the top three will give you a glimpse at how they stand apart.
Northville High School
Located in Northville Charter Township, Michigan, Northville High School is known for its award-winning choir and band departments. Because they receive extensive funding, they are able to give students more music opportunities.
Northville High School is also consistently ranked as one of the premier schools to attend in Michigan, even receiving the Silver Medal High School by U.S. News & World Report.
Birmingham Public Schools
With an average tuition of around $13,000 for elementary, middle, and high schools, Birmingham is considered one of the more expensive school districts in Michigan. It's also one of the richest school districts in Michigan because of how high the tuition is.
Due to exceptional funding, BPS can give students more academic resources. This is evident in how well the students perform throughout the years, garnering numerous awards for the schools. For instance:
National District of Character
11 National Schools of Character Winner
1 National Profiles in Character Winner
2 National Honorable
7 State Schools of Character
68 Promising Practice awards
Bloomfield Hills High School
Located in the Oakland district of Michigan, Bloomfield High School has a median income for families of $159,000.
Established in 2013, Bloomfield Hills High School is known for its exceptional print journalism. They have the resources and funding to invest in journalism academics that helps students thrive as a journalist. And because they opened their door more recently,
3 Of the Richest Colleges In Michigan
The richest colleges in Michigan are often the most expensive to attend. These schools are more academically intensive. They also have more resources that help students learn. On top of that, they also have a higher graduation rate. Here are the top three richest schools in Michigan:
Kalamazoo College
Founded in 1833, Kalamazoo is one of the oldest colleges in Michigan. It's also among the 100 oldest institutions in the country.
It has a tuition of around $50,000. Kalamazoo College ranks in the top two percent among all U.S. colleges and universities, according to a survey of students earning a Ph.D.
On top of that, Kalamazoo College is in the top 25% academically at 172.
Notable Alumni
This historic college has seen many noteworthy names pass through its halls over the years. Here are just a few of those individuals that you may recognize:
Steven Yeun, Actor
Jordan Klepper, Comedian
Selma Blair, Actor
University of Michigan-Ann Arbor
With tuition of around $16,0000 per year, the University of Michigan-Ann Arbor is another school that ranks among the wealthiest. One of the most historical parts of this school is the Michigan Theater, which opened in 1928.
The Michigan Wolverines are also notable, which is what this school's sports teams are known for. They have a world-class athletics division, making it one of the most coveted schools to attend, especially around sports.
Notable Alumni
Not only is the University of Michigan a wealthy school but it's also a highly coveted institution. So, it comes as no surprise that many famous faces attended this popular school. Here are just a few of those names:
Madonna, Singer
James Earle Jones, Actor
Tom Brady, NFL Football Player
Michael Phelps, Olympic Swimmer
Calvin University
Located in Grand Rapids, Michigan, Calvin University is among Great Lake State's wealthiest schools.
The school is named after John Calvin, a prominent theologian in the 16th century. Students attending pay around $30,000 per year. The school also ranks among the top schools in the Midwest. It also has notable graduates:
Richard Bandstra.
Kwabena Bediako.
Stuart Bergsma.
John Bolt (theologian)
What Sets The Richest Schools Apart
These schools are among the richest in Michigan because of their history, tuition, and economic geography. They offer students more resources, education, and better teachers.
These schools ultimately give you a glimpse of why they are so popular. It shows why they get the most under and how they stand out as an educational institution.
The image featured at the top of this post is ©T-I/Shutterstock.com.