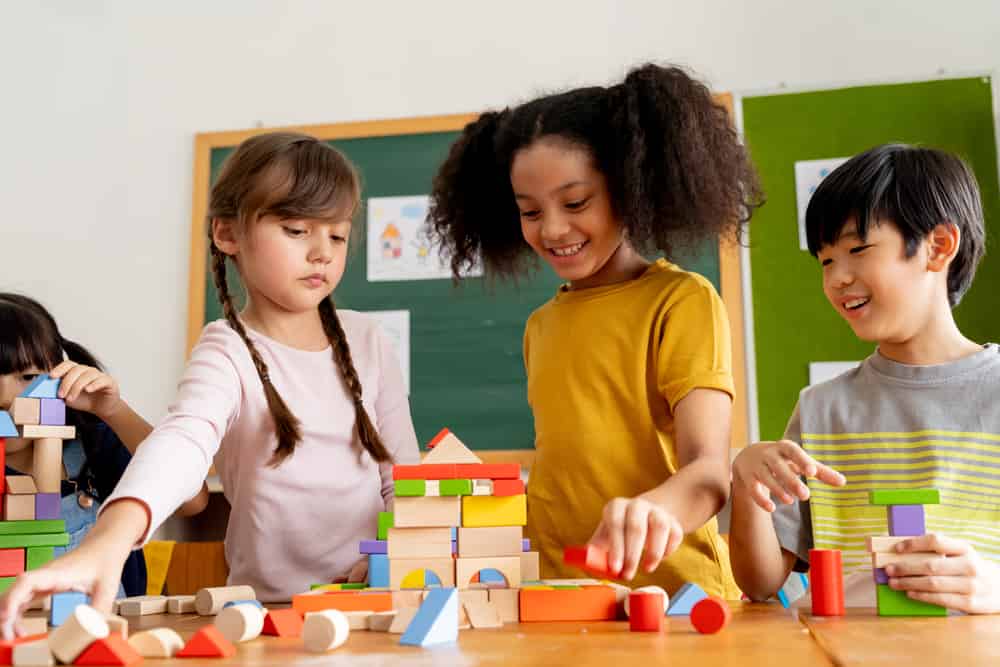 One of the criticisms of Montessori schools is the high cost of tuition. However, not all Montessori schools are private. According to the American Montessori Society, there are over 500 public Montessori programs across the country. If you're searching for a public Montessori school in New York, you'll likely stumble across Yonkers Montessori Academy.
Yonkers Montessori Academy is a public, magnet Montessori school in Yonkers, New York. Within the school district, Yonkers Montessori Academy ranks in the top 500 middle schools. There are 1,269 students at Yonkers Montessori Academy from grades preschool through 12th grade.
If you've ever wondered what is Yonkers Montessori Academy, let's look at what they teach and the difference between Yonkers Montessori and other public schools.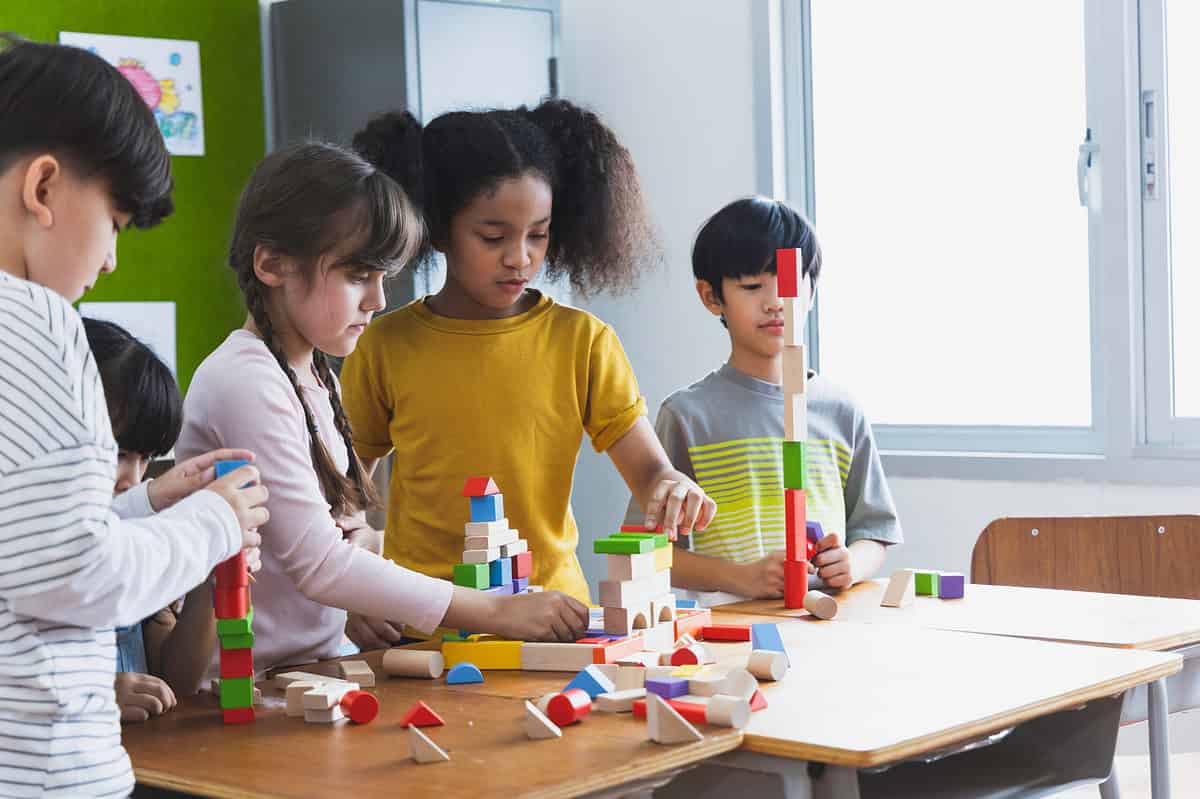 What Is Yonkers Montessori Academy?
Yonkers Montessori Academy is a public Montessori school in Yonkers, New York. Unlike most Montessori schools, this academy is public, so there is no tuition. One of the major criticisms of Montessori schools is that they're not accessible to all families due to their cost. Considering the many benefits of Montessori education, it makes sense that this type of education should be accessible to a wider range of families. However, public Montessori programs like Yonkers Montessori address this issue since there is no tuition and any family in the area can apply.
At Yonkers Montessori School, there is a program for children from preschool to 12th grade, which makes it a unique school. Many Montessori schools are for early education, and although some do go up to middle school age, few go up to high school age.
The five pillars of their educational program are learning, hard work, peace, respect, and community. At Yonkers Montessori Academy, the teachers and staff desire to help all students and families contribute to their local learning community, and eventually communities all across the world.
The mission of Yonkers Montessori Academy is to inspire and empower the heroes and leaders of tomorrow. They accomplish this through individualized education in a collaborative learning community. The curriculum and educational methods at Yonkers Academy are rooted in Montessori philosophy.
Elementary Program
The elementary program at Yonkers Montessori Academy is open to students from preschool through 6th grade. Elementary-age children are grouped together in multi-age classrooms and are broken up into three developmental groups: early childhood, lower elementary, and upper elementary.
Each classroom environment has a dedicated facilitator who is a mentor and guide for the students. The facilitator provides students with both structure and freedom to explore within the limits of the classroom environment. The elementary students also have access to Montessori learning materials that allow them to work independently and explore at their own pace.
Middle School Program
The middle school program is for children 12 to 15 years old, or 7th through 9th grade. At Yonkers Montessori Academy, the staff recognizes how difficult these adolescent years can be. This program is a time for students to build character, discover their strengths, and learn how to creatively express themselves.
Middle school students at Yonkers Montessori can learn at their own pace with a curriculum aligned with the New York State Common Core Standards. In 7th and 8th grade, students learn through whole class and small group instruction. This allows students to foster independence while also developing social skills and empathy.
High School Program
Yonkers Montessori Academy has a unique program that allows students to stay in the same educational environment up to 12th grade. The high school program is rooted in Montessori philosophy and prepares teenagers for their transition to adulthood. This preparation includes presenting students with activities where they are challenged to problem-solve and develop practical life skills.
In addition to their required academic courses, their high school also has courses such as career/internship fieldwork, senior project design and implementation, and intersession field studies through travel. As they prepare for graduation, students take part in a number of community service projects to expand their understanding of their local community.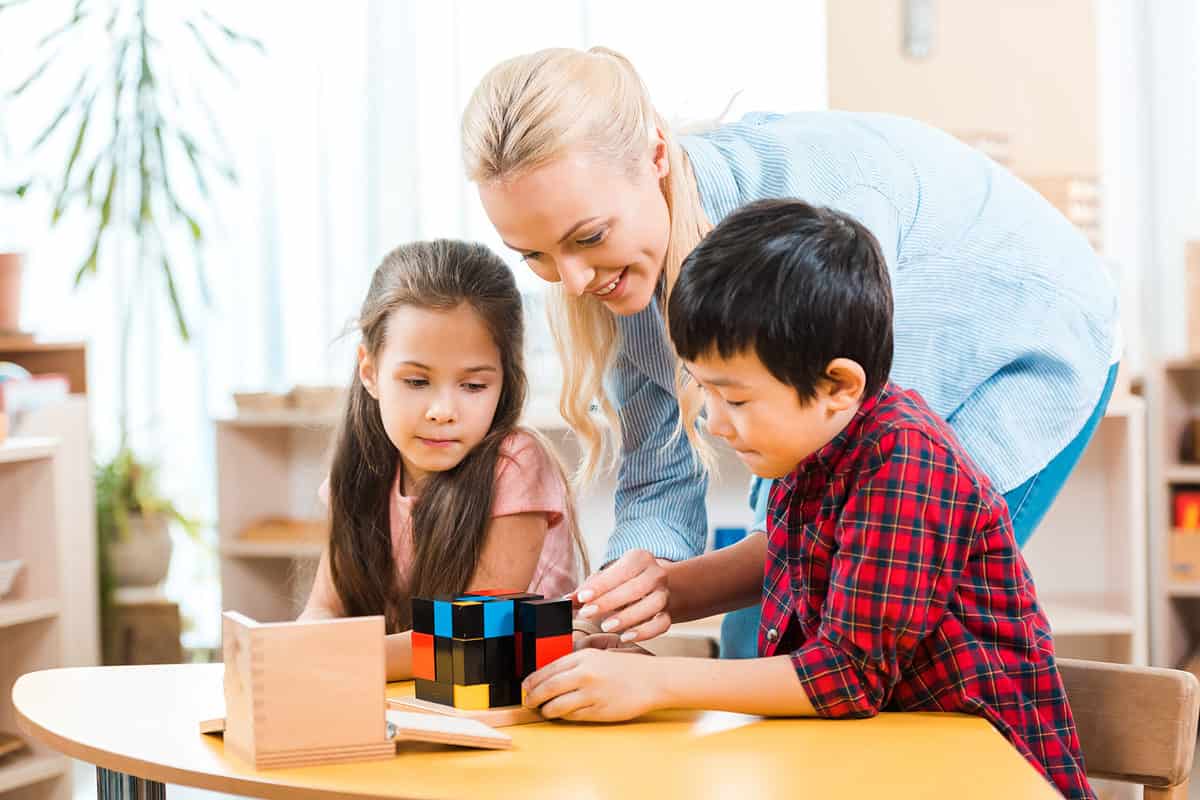 How Many Students Are in Yonkers Montessori Academy?
Yonkers Montessori is a public magnet school that has students from preschool to 12th grade. As a magnet school, it has a smaller student population than most PK-12th grade schools, as well as a smaller teacher-to-student ratio. Currently, there are around 1,200 students at Yonkers Montessori Academy, and the student-teacher ratio is 15, which is significantly smaller than the rest of the school district.
Who Is the Principal of Yonkers Montessori Academy?
The current principal of Yonkers Montessori Academy is Dr. Eileen Rivera, and she has been the principal for 17 years. In addition to Dr. Eileen Rivera, an experienced and extensive administration is available to support the students. This includes administration for each grade level. Additionally, many staff members are available for support as a part of student services. This team includes guidance counselors, a psychologist, and a social worker.
Montessori Method at Yonkers Montessori Academy
What makes Yonkers Montessori unique from other public schools is they offer an education rooted in the Montessori method. For over a hundred years, Dr. Maria Montessori's method and philosophy of education have spread across the globe.
The Montessori teachers, or facilitators, implement the three tenets of the Montessori method within the classrooms at Yonkers Montessori. This includes a prepared learning environment, freedom within limits, and children learning at their own pace. Although a traditional PK-12th school might have staff that teaches based on their own philosophy of education, the teachers at Yonkers follow the Montessori approach.
From preschool to 12th grade, the qualified staff encourages children to grow, learn, and develop depending on their needs and skills. There are also opportunities for activities such as peer teaching, reflection, and the desire to master certain subjects before moving on to the next thing. Montessori education tends to include self-correcting materials to foster independence and problem-solving skills within the classroom.
Montessori vs. Public Schools
If you're considering a change for your child's education, a Montessori school may be the right fit for your child. When you find a school where your child can thrive, gain independence, and grow into the kind, respectful, intelligent citizen you know they can be, there's nothing that can compare to that feeling.
But how do you know what kind of school is right for your child? Montessori education itself has many benefits. No educational method is one-size-fits-all, but the benefits of Montessori education can impact children from all backgrounds.
You may wonder how a school like Yonkers Montessori Academy compares to other public schools. You may also wonder how it compares to private Montessori schools. Certainly, a public Montessori school like Yonkers Montessori can have authentic Montessori teaching. However, the amount of Montessori materials available may be directly related to funding.
One of the reasons why the tuition for Montessori private schools is so high is the cost of Montessori materials. In a public Montessori school, they may have limited materials in comparison. Although a school like Yonkers Montessori Academy may not have the picture-perfect classrooms you might find at a private Montessori school, they have much to offer as far as the principles taught to each student.
Choosing the Right Montessori School in New York
When you're searching for a Montessori school for your child in New York, you've likely come across Yonkers Montessori Academy. One of the benefits of this school is the lack of tuition, which makes it accessible for all families. Ultimately, it's up to you to weigh the pros and cons of a Montessori public versus private school.
If you've decided that the enriching and diverse community of Yonkers Montessori School is the right fit for your child, you can enroll your child in the school lottery. Unlike other public schools, there isn't a specific school zone so children from any of the neighboring areas can apply.