Pregnancy is not for the faint of heart. It's definitely a marathon versus a sprint, and by the end, you're just plain tired. Whether you're approaching the finish line or you're days overdue, here are five easy ways to treat yourself when you're over being pregnant.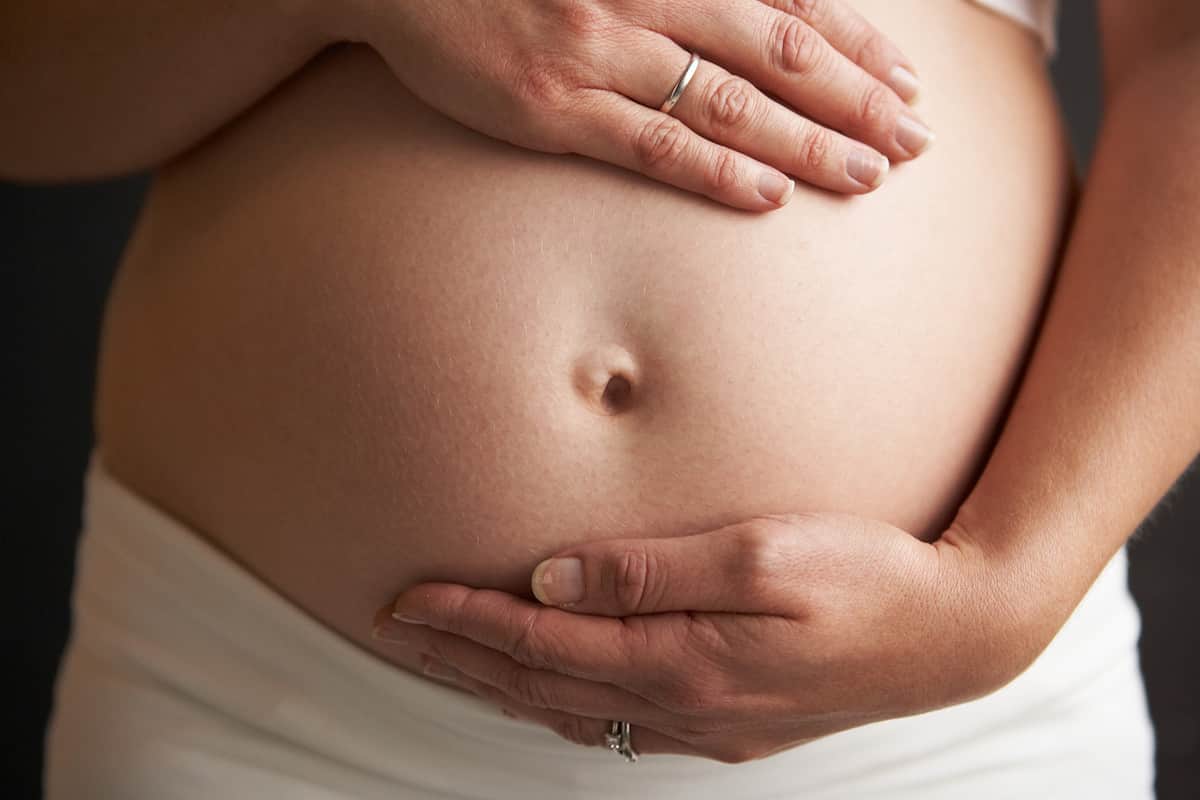 5 Things to Do When You're Over Being Pregnant
1. Get a prenatal massage.
The final days of pregnancy are undeniably uncomfortable. Lower back pain, Braxton-Hicks contractions, no comfortable sleeping positions, and don't even get us started on sciatica. If your body just plain feels uncomfortable, it's time to indulge in a prenatal massage. Massage therapists who are specially trained in prenatal massage know the positions you can (and can't) lay in, and they know just the right moves to help relieve tension, loosen stiff muscles and alleviate discomfort. Plus, the stimulation to the soft tissues helps to reduce fluid retention that leads to swelling. (Cankles, anyone?!) Be sure to get the green light from your doctor before you book your massage, and then enjoy!
2. Head to the salon.
Few things make you feel as good as a mani-pedi or fresh cut and color. Plus, the closer you get to your due date, the closer you get to it being more difficult to snag some needed "me" time. So go ahead — line up a some chair time with your favorite stylist. And should you decide to go for a new 'do, make sure it's low-maintenance. You've got a baby coming, after all. Also, fresh coats on your fingers and toes are a great pick-me-up and they'll look great in all the pics post-delivery.
3. Take a dip.
Whether you're enduring your final days of pregnancy in the sweltering summer months or you're due in the dead of winter, anytime is a good time to go for a swim. Indoor pool, outdoor pool, bathtub … it doesn't matter. Just get in and let the water do its job. Ideally, you'll be able to go for a swim in a pool — the way the water feels like it reduces the weight of your belly is simply fascinating. It just feels so darn good. And if you don't have a pool at the ready, the bathtub is a close second. Put on some soothing tunes and just … soak! Get some retail therapy.
4. Invest in some retail therapy.
It's a proven fact. Retail therapy is replenishing. Now, don't get us wrong — there is definitely retail regret, too, and the last thing you need right now is that! So if you choose to indulge in a little shopping — either in-store or online — make sure you set your budget ahead of time so you don't overspend and then stress. Budget in mind, go for it. Be frivolous or practical, responsible or impulsive. Shake things up a bit and get yourself — or you soon-to-arrive little one — something to make you smile.
5. Book some friend time.
Sometimes all you need is just a little Facetime with your favorite people. Laugh, cry, share your fears, discuss your feelings … or simply shoot the breeze. Enjoy some adult time over a nice (uninterrupted) meal and fill your cup. It's amazing how time with loved ones can do that.
More than anything, hang in there. You'll welcome your new family member soon enough and the long, uncomfortable days of late pregnancy will be a thing of the past.