Let's Get Ready for Baby!
Sign up for our monthly pregnancy email series, and you'll get regular updates on your baby's development, helpful timelines to get ready for their arrival, must-have baby needs and so much more! PLUS, you'll get instant access to the MomsWhoThink "Ultimate Guide to Baby Naming in 2022."
CLICK HERE
to get started!
Regardless of whether you're considering daycare or looking to hire a nanny or babysitter, selecting a childcare provider is a stressful job. After all, no one can care for your children as well you, right? Perhaps family and friends aren't an option and daycare centers aren't in your budget. That leaves you with hiring a stranger to watch your child be it for regular in-home care or just the occasional babysitting gig. No matter your childcare need, here are the babysitter interview questions to ask so you find the right person for the job the first time!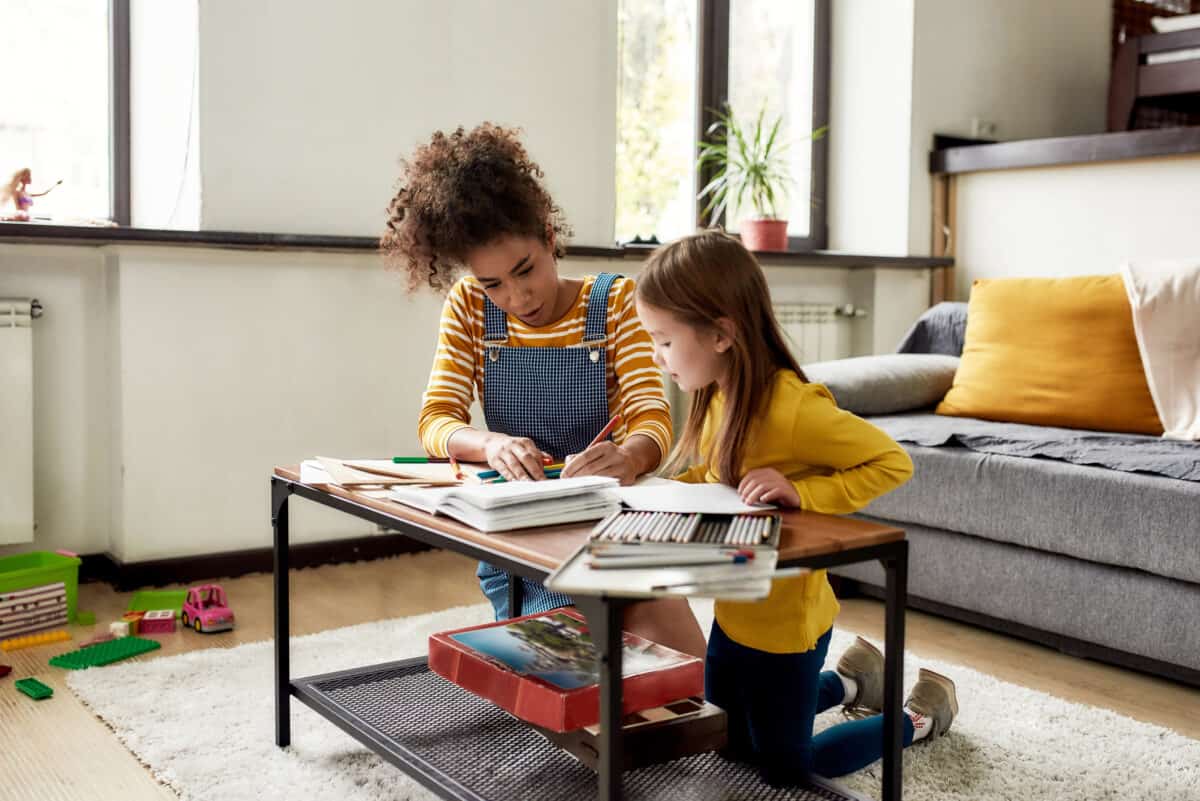 Babysitter Interview Questions
Good Feeler Questions
What experience do you have with children?
What do you enjoy most about working with children?
Why do you want to work in a private home versus a childcare center?
What has been your best day in childcare? What's been your most challenging?
What is your favorite age group to work with and why?
How would you discipline my children should the need arise?
What would a typical day of you caring for children be like?
What kind of activities do you typically do with children the ages of mine?
What are your opinions on TV and screen time?
What do kids like best about you?
How would you handle a baby that is crying inconsolably?
Qualification Questions
Are you available to work the hours that I am needing childcare?
What type of things would cause you to cancel on planned hours?
Are you CPR- and first aid-certified? If not would you be willing to get certified?
Are you up-to-date on your immunizations? Would you be willing to get Tdap (whooping cough) vaccine?
What is your education background in? Do you have any childcare credentials or certifications?
What is your pay rate?
RELATED: Babysitter Checklist
Personal Questions
Do you drive? Do you have a reliable vehicle?
Will you submit to a background check? Would you be willing to let us look at your social media pages?
Are you a member of any professional organizations?
Are you willing to make a one-year commitment?
What is your relationship with your family like?
Who do you spend most of your spare time with?
How do people describe you?
Do you have any special skills?
What do you do for fun?
Do you have any habits that may negatively influence my children?
Job-Specific Questions
When are you available to start?
Are you flexible with scheduling?
Are you taking any vacations or do you know in advance of any time off you'll need?
Would you be interested in picking up additional hours for additional pay if available?
Would you be willing to travel with our family?
Are you willing to do any light housework?
Can you prepare meals for the children when necessary?
Are you willing to take my children to age-appropriate activities and outings?
Can I have contact information for three references?
Follow us on Pinterest for inspiring parenting tips, tasty recipes, fun activity ideas and so much more!