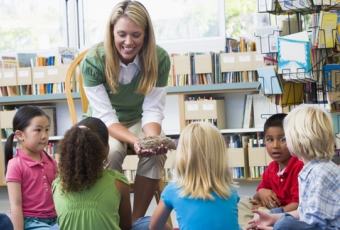 Child Care Checklist
Let's Get Ready for Baby!
Sign up for our monthly pregnancy email series, and you'll get regular updates on your baby's development, helpful timelines to get ready for their arrival, must-have baby needs and so much more! PLUS, you'll get instant access to the MomsWhoThink "Ultimate Guide to Baby Naming in 2022."
CLICK HERE
to get started!
Checklist to Find a Child Care Provider
1. Ask neighbors and friends for recommended providers.
2. Call the State Department of Human Services in your state. They can provide you a list of licensed and approved providers.
3. Visit the daycare. Look for cleanliness, structure, organization and how the children seem to respond to their caregivers.
4. Ask for references (at least 5). Contact the references to find out what their experience has been with the day care.
After finding a potential child care provider:
1. Ask other parents at the center how they like the provider.
2. Observe the behavior of other children the provider cares for during various times of the day (take a day and visit with your child to see how your child reacts to the environment).
Once you hire a provider:
1. Arrange for your child to have as much interaction as possible with other children and providers (to help ensure proper care is being provided)
2. Leave phone number(s) at which you can be reached and the address(es) you'll be located at (make sure to included an emergency contact in case you can not be reached)
When you pick up your child from the day care:
1. Ask lots of questions to help determine if proper care has been provided and spot potential problems.
2. Ask for daily reports from your child (or the provider if your child is too young) to let you know how much your child ate, if they had a bowel movement, if they napped etc.