Nevada's education system has come a long way since the late 1800s and early 1900s. These schools were small and often in one room, today many are historic landmarks where scholars and the public can view the historical events that occurred. These schools played a key role in the growth and development of the surrounding areas. In this article, we will explore the 5 oldest schools in Nevada that are ancient, when they were founded, and how far they have come today.
The 5 Oldest Schools In Nevada Are Ancient : The Glendale School
Victorian Avenue, Sparks, Nevada
The Glendale School is a famous historical landmark that can be visited today. It was the first educational institution in the "Truckee Meadows" area. Built by Bryant, Archie in 1864, and continued to operate as a school until 1958. Thereafter, in 1976 the school relocated to an institution in Reno. In 1978 it was listed on the National Register of Historic Places. In 1993 it relocated again to its current location in Sparks.
U.S. Senator Pat McCarran, who served in the Senate from 1933 to 1954, is one of Glendale's former students. When the school closed down in the 1950s it only had 18 students. Furthermore, the building is used for hosting dances and other social functions.
Golconda School
Jct. of Morrison and Fourth Street, Golconda, Nevada
Golconda School is another well-preserved wood-frame language school built in 1888. Architect J.L Donnel designed the building. It was later listed on the National Register of Historic Places in 1991. It was considered necessary in terms of how it contributed to the Golconda's growth and for documenting the history of education in Nevada.
Although the school is no longer used for education it is still used for public gatherings.
Fourth Ward School
P.O. Box 4, 537 South "C" Street, Virginia City, NV 89440
The Fourth Ward School was established in 1879 by Architect C.M. Bennett. It is a beautiful four-story building that could accommodate up to 1000 students. The Primary School taught first to fourth-grade students. While the Second Grammar section consisted of students in grades five through seven. Fourth Wards High School consisted of students in grades eight to nine. The first students in Nevada to have completed all nine grades were awarded diplomas for their hard work. As the school expanded further by 1909 it included a curriculum for students in grades 10 to 12.
Due to the decrease in the mining district and weakening in population, Fourth Ward School had fewer than 200 students by the 1930s. Later the building required an unaffordable amount of maintenance and the last class to graduate was in 1936, after which a new school was built. In 1966, the original building was added to the National Register of Historic Places list. The building remained closed for the next 50 years and once repaired in 1986 was given the name Historic Fourth Ward Museum.
Today the museum is open to the public and offers school tours featuring the history of Virginia City, 19th-century education, and features Mark Twain's life.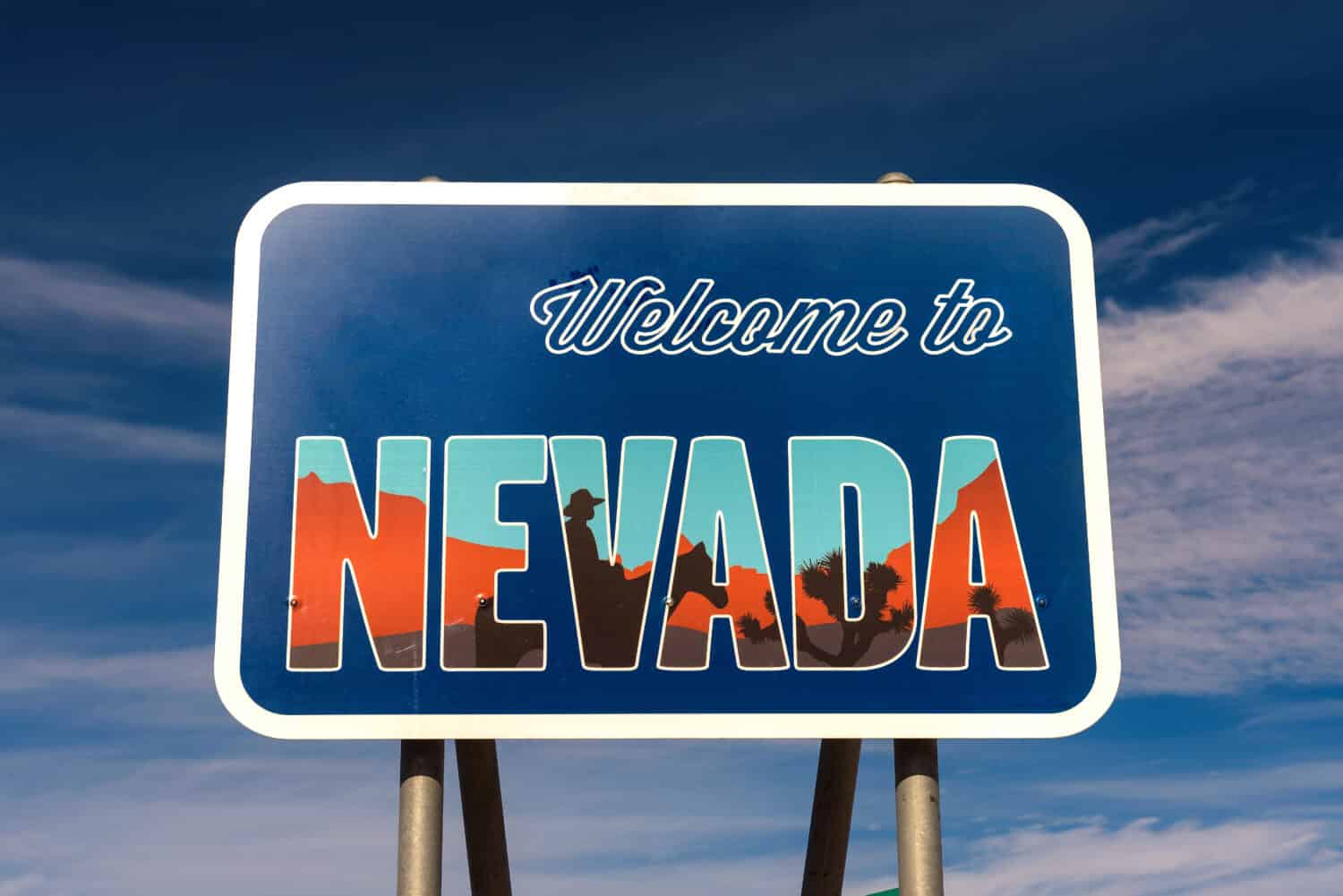 Churchill County High School
1 Greenwave Circle, Fallon, NV 89406
Church Hill County High School located in Fallon was first built in 1917 and opened its gates in 1920. The school supports 1200 students from grades nine-12. The school had high educational standards and notable allium. Today as of note, they have highly qualified teachers in Theatre, English, Math, Phycology, and Health as well as many qualified teachers to support your child's well-being.
Notable Allium for the 5 oldest schools in Nevada are ancient
Alan Bible: Served as a lawyer and politician in the United States and a Senator for Nevada between 1954 -1974.
Harvey Dahl: Jersey no 59 later went to the University of Nevada and became a famous wrestler.
Aarik Wilson: Born October 25, 1982. In London, in 2007, his best triple jump distance was 17.28 meters (56.7ft). In 2008, at the U.S. Olympic Team Trials in Eugene, Oregon, he improved to 17.43 meters (57.2 feet). As a senior at Churchill County High School in Fallon, Nevada, in 2001, Wilson set the record for the triple jump at the Nevada Interscholastic Athletic Association (NIAA) 4A State Meet with a leap between 51 and 51.25 feet. He still holds this impressive record. Nevada is proud to have such an incredible athlete in their state.
Church Hill County has a long history of heritage, students, and faculty that have motivated each other through many generations.
If you are considering relocating to Nevada and seeking a protentional High School for your teen Churchill County High School should be on your list.
University of Nevada
1664 N Virginia St, Reno, NV 89557, United States
Initially established 148 years ago on the 12th of October 1874 in Elko. The constitution called for a State University specializing in mining, agriculture, and mechanic arts. In 1874 they welcomed their first student body which consisted of seven students, and by the spring of 1886, the school had admitted 35 new students. Between 1881 and 1906, it was renamed Nevada State University; between 1906 and 1969, it was renamed again to the University of Nevada. Finally, in 1969 it became the University of Nevada, Reno.
The campus had 11 buildings, two dorms, and a gymnasium by 1900. Furthermore, in 1936 the number of students had reached a thousand.
Known as a land-grant University, the University of Nevada is ranked as one of the nation's top research facilities. Having an honorable motto Omnia Pro Patria (Latin) which means "All For Our Country," the University prides itself in promising the citizens of Nevada a better future.
In 2017 the University was able to extend the campus, allowing new students to enroll in 2018.
Today, the University continues to provide students with a balanced and well-educated system, supporting American youth.
Notable faulty for the 5 oldest schools in Nevada
Dr. James Edward Church Jr.: Born 15th February 1869-1959 was one of the most influential faculties at the University. He began teaching at the University in 1892. He was a classics professor and taught Latin, fine arts, and German. Churches love and desire for science and weather motivated him to undertake a project that conducted frequent meteorological testing on Mount Rose's slopes to foresee frost and water availability for the valleys below, it was after that, he gained international notoriety as a snow scientist. Church visited many parts of the world and won recognition for snow predictions. Church's creation is known as the "Mount Rose Snow Sampler." It is an extended, metal hollow tube used to measure snow weight. His remarkable invention is still used today.
Robert Gorrell: Born 1914-2011: Was an award-winning English professor and writer in the 1960s that influenced many students. He created the "Modern English Handbook" which became a standard textbook for universities and colleges for over three decades. At age 86 in 2000, he published his first novel, Murder the Rose. Church also received awards from the University of Nevada's Distinguished Faculty Award, the Nevada Humanities Committee, the National Council of Teachers of English, and the National Council of Teachers of English as Distinguished Lecturer
Notable Alumni
Tony Zendejas: Born in 1960 a Mexican American former NFC placekicker. He was selected for the first round of the 1984 NFC Supplemental draft.
Harvey Dahl: Born June 1981 a former American football guard and, played for the National Football League. He became a three-time zone wrestling champion and won the state championship weighing 215 lbs. in 1999.
Conclusion
In conclusion, the 5 oldest schools in Nevada are ancient. However, many of them are protected as historical landmark museums whilst others are still educating our youth. Nevada has grown over the years and holds a strong heritage. It has a strong economy with excellent public and private schools to support you and your families needs. It also offers entertainment and cultural opportunities for individual needs. Nevada itself is a beautiful place to raise a family and feel at home within the community.
Related Articles
The image featured at the top of this post is ©Alizada Studios/Shutterstock.com.