Can't decide between bone broth vs. stock? They are different when it comes to soups and sauces. You can eat them, cook with them, and reap their benefits in various ways. But what makes them so different? And what makes them unique from each other?
Bone broth and stock are often interchangeable, but they are also very different regarding health benefits and recipes. For instance, stock takes just a few hours, whereas bone broth can take up to 48 hours to cook.
This guide looks at the unique differences between bone broth and stock. We look at what makes them stand alone, how they are used for different recipes, and what health benefits they offer you. You'll better understand how they both work whenever you need one or the other.
What Makes Bone Broth Unique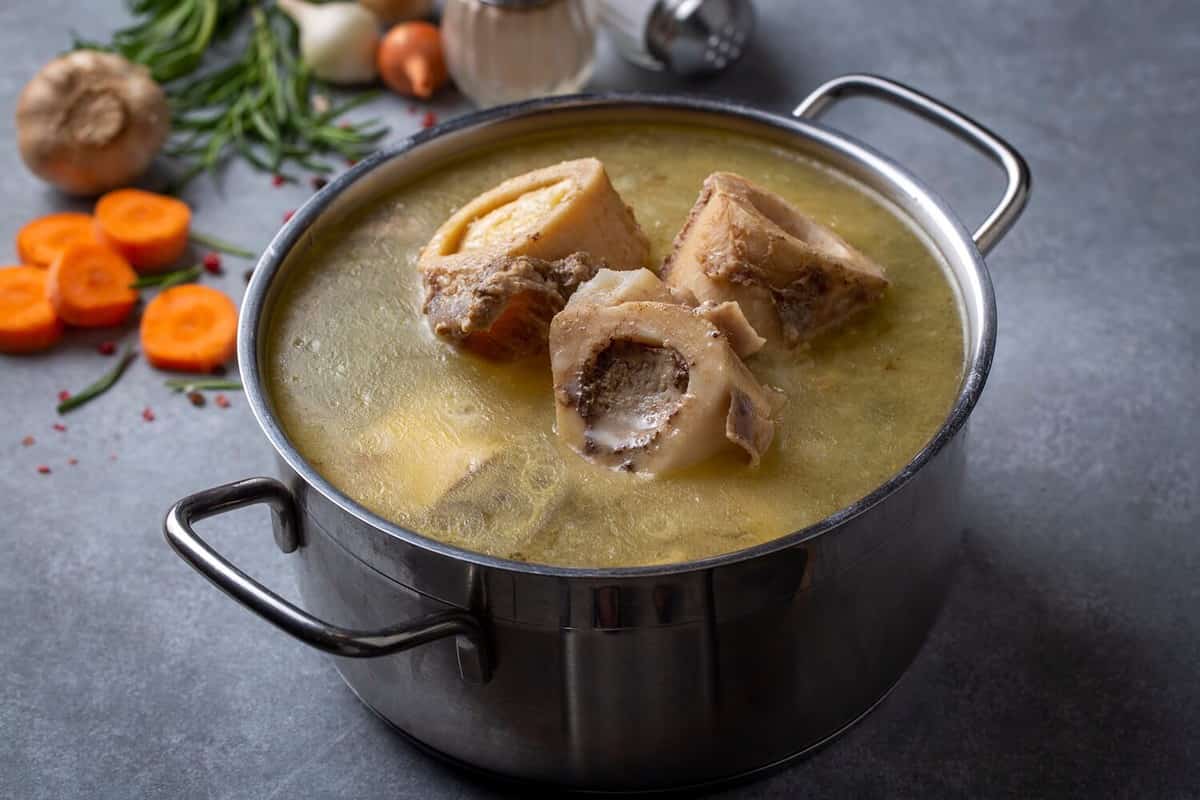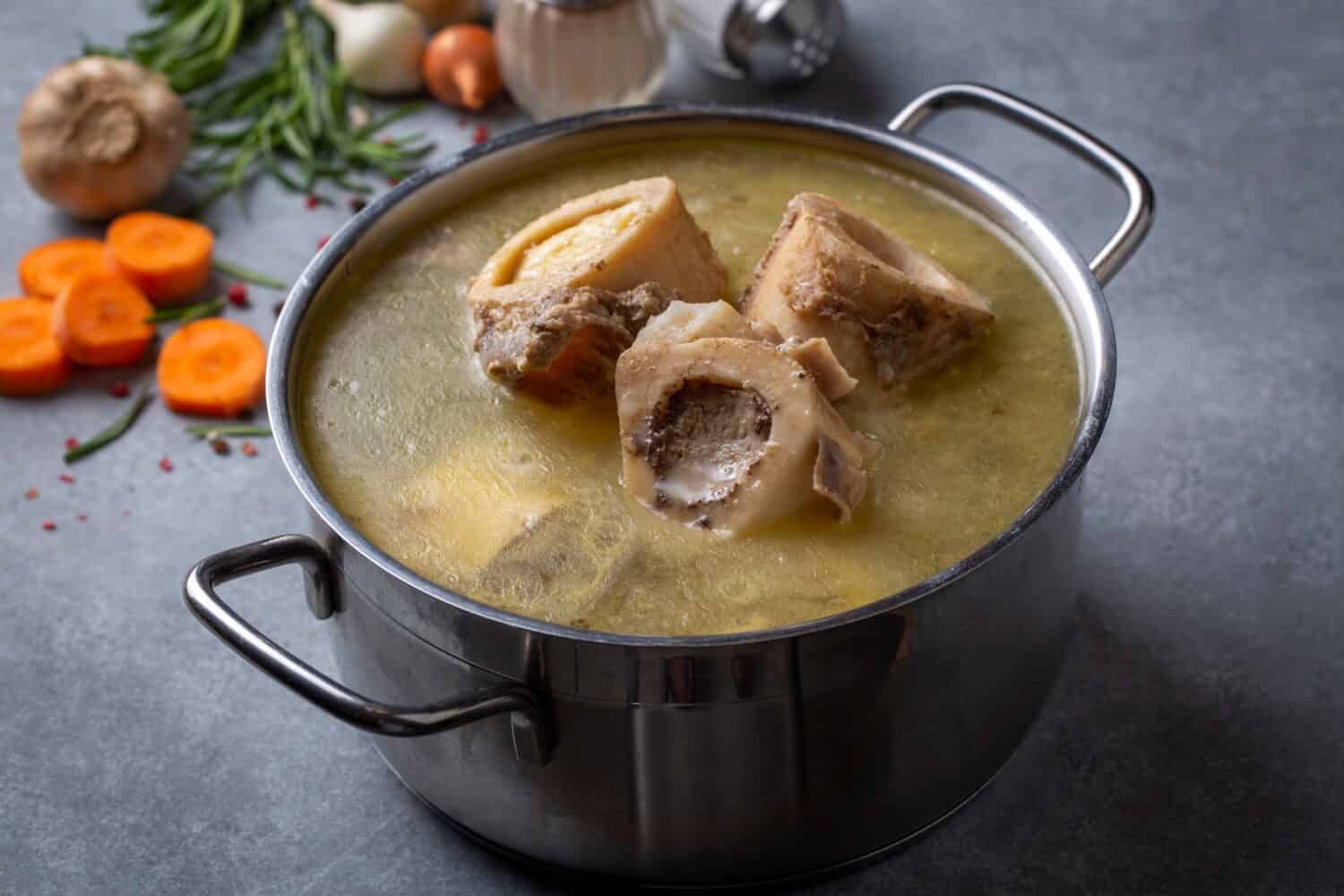 For thousands of years, bone broth has been a part of cultures, especially Chinese, where it was used for medical purposes. For example, in Chinese medicine, bone broth was designed to help the kidneys and the digestive system.
Today, bone broth is primarily used for cooking. It's popular among the paleo community because of the benefits of drinking or eating this food. One of the most unique things about bone broth is that it uses specific bones to get nutritional value.
These bones have collagen and amino acids, which provide a health boost. These bones come from beef, chicken, turkey, or pork. However, stock doesn't use bones with connective tissue like bone broth.
Something unique about bone broth is that it simmers up to 48 hours. This is a much longer cooking time than traditional stock, which only takes a few hours. While bone broth takes longer to cook, it doesn't mean it's necessarily better for you.
Bone broth and stock have benefits that are great for your overall health. Looking at what makes stock unique can give you a better idea of how these two broths compare.
What Makes Stock Unique
You can make stock at home or buy it at the grocery store like bone broth. You'll find that a traditional stock has seasoning, carrots, celery, bones, and additional stock to make it tasteful.
One of the best things about stock is that cooking doesn't take very long. All you need to do is put everything in a pot and let it cook for a few hours. You can also eat or drink stock, which offers numerous health benefits.
Another distinguishing part of the stock is that it uses bones with no connective tissue, which lacks the amino acids and collagen.
Bone Broth vs. Stock: How Are They Different In Calories and Taste?
Since bone broth is lighter, it's often better for you and has fewer calories. Stock contains more fats and protein, giving it slightly more calories.
When it comes to flavor, bone broth is considered more flavorful because of the meat that's added to it. In addition, the broth also has mixed vegetables in it, which gives it added flavor.
On the other hand, stock also has a good flavor depending on the meat and vegetables you add. The flavor may not be as rich as bone broth, but it still has a good distinct taste. The flavor also depends on how you use either one of them. Looking at different recipes can give you some ideas on what flavors you may enjoy the most.
What's the Best Recipes for Both?
There are plenty of recipes to choose from regarding bone broth or stock. They each offer something unique and flavorful. While some are more packed with calories and fat, you'll also find some loaded with nutritional value. The key is knowing what you enjoy the most with either of them.
Here's a list of some of the best recipes to use with bone broth.
Bone Broth Mixed with Mashed Potatoes
Creamy Chicken and Gnocchi Soup
The Best Asian Beef Bone Broth Soup
Creamy Dairy-Free Roasted Cauliflower Soup With Pesto and Bacon
Here's a list of some of the best recipes to use with stock.
Shrimp Risotto
Braised Baby Bok Choy
Eggplant Ratatouille
Wild Rice Stuffing
Easy Quinoa Recipe
Bone Broth vs. Stock: Is One Better Than the Other?
Cooking with either bone broth or stock offers tremendous benefits to your health. They not only offer health benefits and a unique taste, but they also provide many recipes. They give you a beef, chicken, or pork flavor that you can use for soups or casseroles.
Choosing one over the other is more about what you want in each dish. They are both great for your health and offer an exceptional taste for every meal.
Print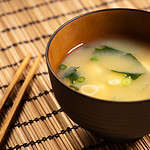 Miso Soup with Bone Broth
---
Author:

Total Time:

15 minutes

Yield:

4

servings

1

x
4

cups

bone broth (beef or chicken for richer flavor, or use any bone broth of your choice)

3 tablespoons

miso paste (white or red, depending on your taste preference)

1/2

cup

soft tofu, cut into 1/2-inch cubes

1/4

cup

wakame (dried seaweed), rehydrated in water and drained

2

green onions, thinly sliced

1/2

cup

shiitake mushrooms, thinly sliced
---
Instructions
In a medium pot, gently heat the bone broth until just before it reaches a boil.
In a small bowl, mix the miso paste with a bit of the warm broth to make a smooth paste. This helps to ensure there are no lumps in your soup.
Lower the heat to a simmer and add the miso paste mixture back into the pot with the rest of the broth. Stir well.
Add the tofu, wakame, and optional shiitake mushrooms to the pot and allow to simmer for about 3 minutes. Be sure not to boil the soup after adding the miso, as high heat can destroy the beneficial probiotics in miso.
Serve the soup in bowls and garnish with green onions.
Nutrition
Serving Size:

1 bowl

Calories:

90

Fat:

3 g

Carbohydrates:

6 g

Fiber:

1 g

Protein:

9 g
The image featured at the top of this post is ©Esin Deniz/Shutterstock.com.