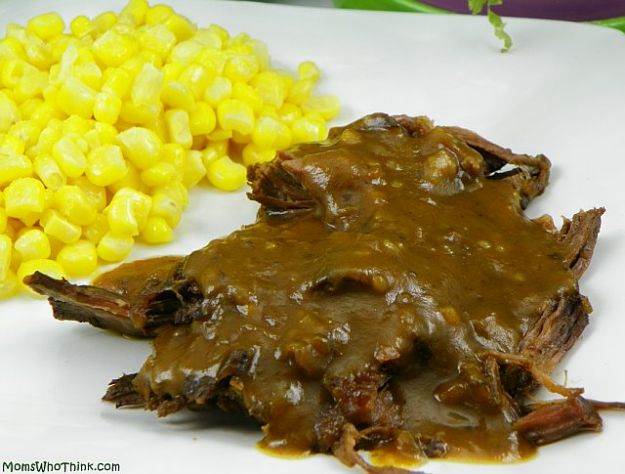 Crock Pot Cranberry Beef Roast
Baked Potatoes
Buttered Corn
 
Crock Pot Cranberry Beef Roast Ingredients:
1 (1 ounce) envelope dry onion soup mix
1 (3 pound) beef chuck roast
1 (16 ounce) can jellied cranberry sauce
2 Tablespoons butter
2 Tablespoons all-purpose flour
 
Directions:
 
1. Place onion soup mix in the bottom of a slow cooker.
2. Place roast in the slow cooker, and top with cranberry sauce.
3. Cover, and cook 8 hours on Low.
4. Remove roast, and set aside. Set slow cooker to High.
5. Whisk together butter and flour, and slowly mix into the liquid remaining in the slow cooker to create thick gravy. Serve with the roast.
6. Serve with baked potatoes and buttered corn.