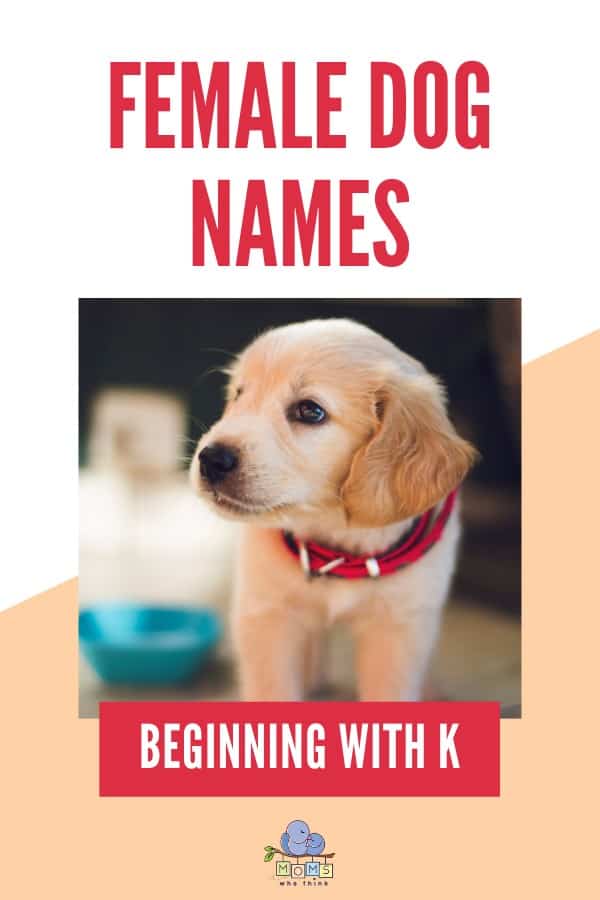 Female Dog Names Beginning With K
Kacey
Kaelie
Kaera
Kailey
Kako
Kala
Kali
Kama
Kara
Karma
Karmel
Karmen
Kasha
Kata
Katie
Kaulana
Kay
Kaya
Kayle
Kaysha
Kaysie
Keesha
Keiko
Keisha
Kele
Kelo
Kennedy
Keno
Kenya
Keri
Ketani
Kewpie
Kia
Kiara
Kidy
Kiki
Kiko
Kiku
Kiley
Kimba
Kimmie
Kimo
Kindra
Kisa
Kissimi
Kitty
Kizzy
Klua
Koa
Kona
Koo
Kosmic
Kricket
Krissy
Kuddles
Kula
Kumi
Kyera
Kyla
Kylara
Kylene
Kylie
Kyra
Kyrie
Don't Forget These Crucial Supplies For Your Dog
It's easy to remember to get food and a dog bed for your dog. With your kids having a say, soon your house will be overflowing with dog toys! But, there are some supplies that are easy to forget about. Here are some important supplies to remember!
If you have a crate for your dog, you should consider getting a crate pad for it. Dogs that are not big chewers can have a plush crate pad, while dogs with a tendency to chew should have a crate pad designed specifically for chewers. Don't forget to properly measure your dog's crate before ordering a pad!
Poop bags are an important purchase to make. Even if you have a yard for your dog to go in, you'll still need to be ready for when you're on a walk. There are many poop bag holders that can attach to leashes, allowing your dog to carry their unused poop bags. Consider ones that are scented.
Finally, don't forget about grooming supplies! If you'll be doing all of your dog's grooming at home, you'll need shampoo, nail clippers, cotton balls, a brush, toothpaste, and a toothbrush at bare minimum. If you'll be taking them to a groomer, you still should have toothpaste, a toothbrush, and a brush on hand. Make sure you get a brush that's suited to your dog's coat type.
The image featured at the top of this post is ©Lespinas Xavier / Unsplash.