Whether you've finalized an adoption or are just getting started with your search, getting a new dog is such an exciting time! There are so many things to consider. One of them is what you're going to name your dog.
There are so many options out there. Finding a name that everyone in your family agrees with is harder than it sounds! Everyone has their own opinion on what name fits a dog, and those opinions often don't align. Allow everyone, even the youngest, to have a say. After all, this will be the family dog!
We've gathered a list of great "J" names for a female dog here. Some of these names may also be able to go with a male dog, but each name was chosen with a female in mind. We have lots of names here for you to consider, so make sure you take your time and go through each option carefully.
If you don't find the right fit here, no worries! We have lots of other lists for you to consider, one for each letter of the alphabet! By organizing names by letter, you can more easily consider each option. Write down the names that pique your interest, then come together after to narrow the list down to your final choice.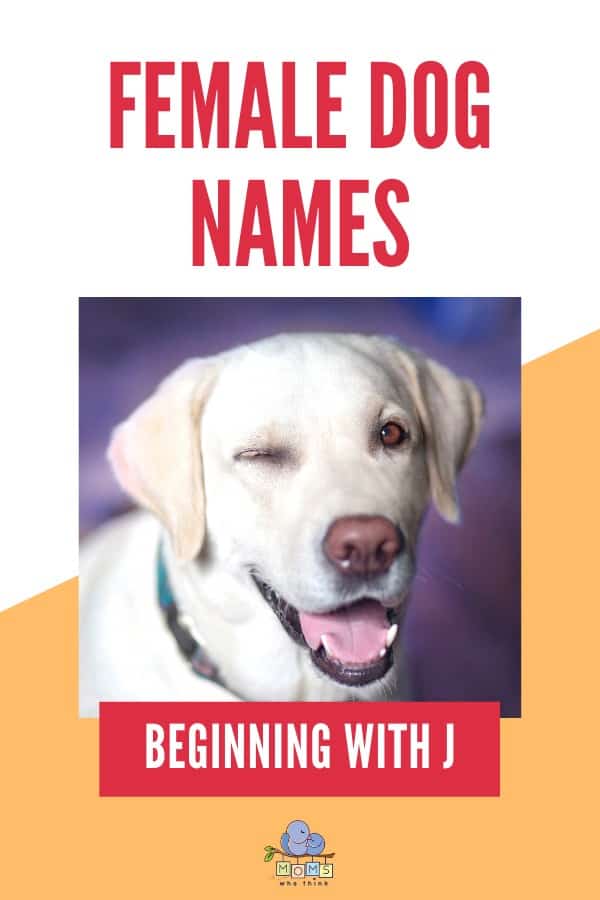 Female Dog Names Beginning With J
Jackie
Jade
Jana
Jance
Jancy
Jane
Jasmine
Jeanna
Jeannie
Jelly
Jem
Jenna
Jennabe
Jennifer
Jenny
Jessica
Jetta
Jewel
Jezebelle
Jill
Jingle
Jini
Jocelyn
Jojo
Jolie
Jora
Josephine
Josie
Josina
Joxer
Jubal
Jubilee
Juicy
JuJu
Jujubee
Julia
Juliet
June
Juno
The image featured at the top of this post is ©Photo by Luke Jones on Unsplash.