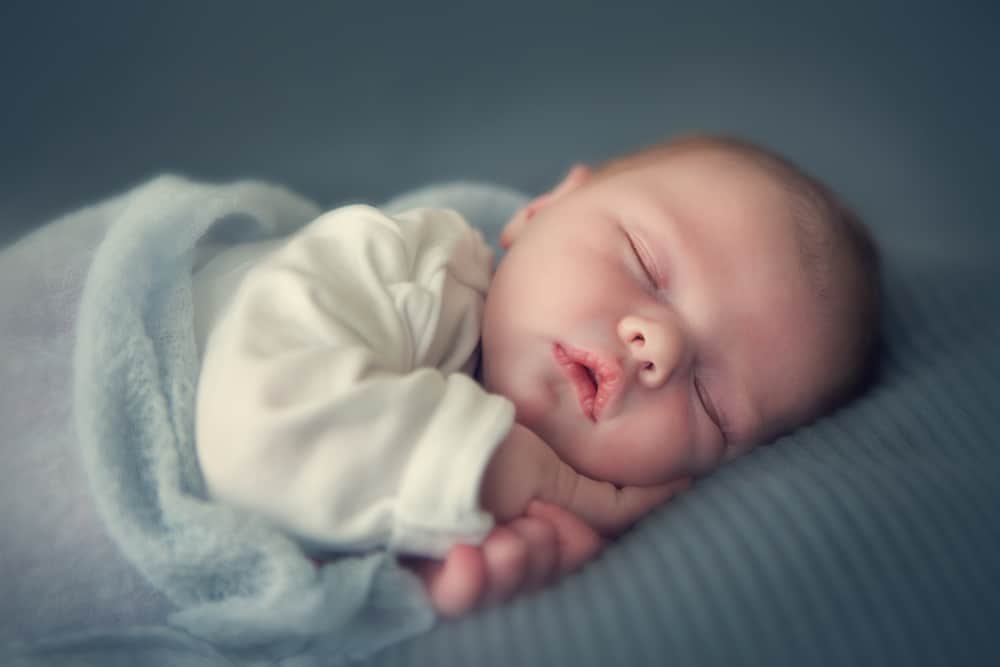 Perhaps you're looking for a traditional name for your baby boy — something like Charles — or something more popular, like Carter, here is a great list of baby boy names that start with C to help you find the perfect fit.
Modern Baby Boy Names Starting with P
First we'll start with the most popular baby boy names in 2021:
Perseus — Perseus is a name used often in astronomy, but it's most commonly associated with a constellation. Perseus sits in the northern sky, and it's one of the 48 ancient constellations mentioned by the astronomer Ptolemy.
Paulo — Paulo periodically ranked among the top 1,000 baby names for boys born in the United States from 1971-1981.
Parker
Patrick
Preston — Preston is a very popular name in pop culture. It has been used on top shows like "Grey's Anatomy" and "Desperate Housewives," for example.
Paris — Paris is often used as a place name inspired by the capital city of France. Since the 1600s, the city has been one of Europe's centers for finance, diplomacy, fashion, food, science and other activities. For this reason, it's often called the "City of Light."
Patricio — Patricio ranked among the top 500 names for boys born in Spain for 70 years from 1920-1990. In Chile, the name Patricio underwent a revival during the 21st century. Patricio ranked among the top 100 names for boys born in Chile from 2012-2014. Some etymologists attribute this occurrence to the fame of Chilean politician Patricio Aylwin Azócar.
Paul — Paul is typically a name used for baby boys, but there are several feminine versions. Paula, Paulette, Pauline and Paulina are some of the most popular.
Peter — Peter Rabbit is one of the most popular characters named Peter in history. One of the main anthropomorphic characters in Beatrix Potter's books and stories, Peter lives with his mother Josephine Rabbit and his sisters, Flopsy, Mopsy, and Cottontail. Potter named the character after her own pet rabbit, Peter Piper.
Pharaoh
Peyton — Peyton means "Pæga's town" which is a location in Sussex, England. The meaning of the word pæga is unknown.
Paolo — Paolo is a name often associated with famous Italian Renaissance painters, like Paolo Uccello and Paolo Veronese. It was also the name of the son of famous artist Pablo Picasso.
Pedro
Phillip — Phillip ranked among the top 500 baby names for boys for over a century from 1900-2018.
Pablo
Princeton
Philip
Palmer — Palmer is a name largely associated with palm trees, usually in a religious sense, but non-Christians may also find meaning in the name. Palm trees have been important to humans since ancient times. Today, they're used to make all sorts of projects, including coconut products, oils, dates, palm syrup, ivory nuts, wax, and wood.
Phoenix — Phoenix is the capital city of Arizona. As a given name, Phoenix is similar to other popular city names like Adelaide, Dallas, Charlotte, Madison, Sydney, and Paris.
Paxton — Paxton has ranked among the top 300 baby boy names since 2010.
Payton — Payton is the more popular variant of this name for girls, while Peyton is more popular for boys, such as Peyton Manning, and as a surname.
Phineas — There are at least two people named Phineas mentioned in the bible. One is a descendent of Moses.
Porter — Porter is one of the only surnames that is not used for girls too. It is a single-gender name currently, only seen among boys.
Pierce — Pierce as a given name comes from an English surname that derives from the given name Piers.
Prince
Pierson
Pranav — Pranav relates to the sacred word "om" in the Hindu religion. This word is part of the worship towards Hindi gods, but it symbolizes the universe itself.
Pierre — Pierre is a baby name that seemingly gets mispronounced quite often when said in a language other than French as it usually has a single syllable even though many pronounce it with two instead.
Perry
Presley — The popularity of the singer Elvis Presley led to not only an explosion in the popularity of the name Elvis, but also in Presley as a given name. For parents that were huge fans and wanted to pay tribute to the King, Presley became the go to for baby girls where Elvis just doesn't seem to be as girl friendly.
[wpdreams_ajaxsearchpro id=2]
---
Unique Baby Boy Names Starting With P
While it's fun to see what lots of other people are naming their babies, many people prefer to find baby names that are more uncommon. To that end, below is the some of the more unusual & unique boy names that start with P:
No unique P names yet but we're adding new ones every day!
Did you find any winners in the list of rare boy names that start with P? If not, don't worry! We have thousands more names on the site to choose from. Be sure to check out all baby names that start with P as well as middle names that start with P.