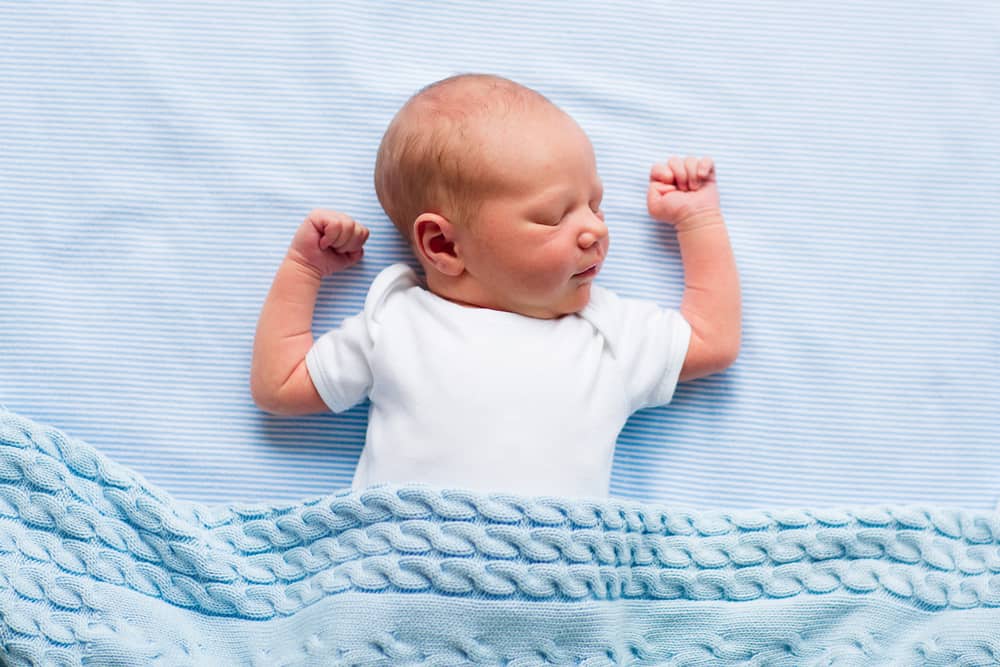 From biblical options like Isaiah and Isaac to unusual options like Iggy and Idris, here's a solid list of baby boy names that start with the letter I.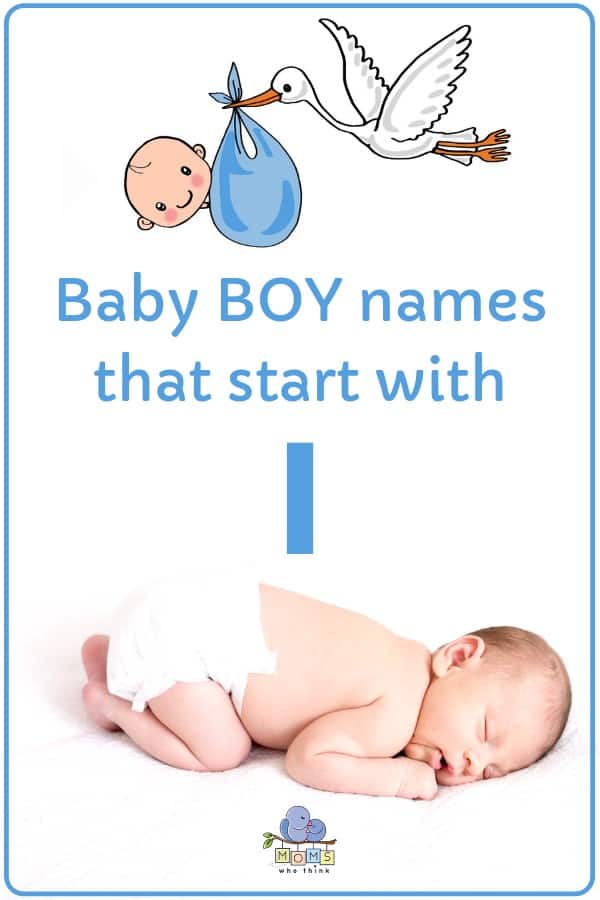 Modern Baby Boy Names Starting with I
First we'll start with the most popular baby boy names in 2021:
Isaac — Isaac is a name that has been used for generations among individuals who were brave and who always took risks. This is showcased in that the name was used for the son of Abraham who was willing to be sacrificed according to Old Testament text. It is also used for men who have won Nobel Peace prices and men like Isaac Newton who discovered gravity.
Izan — Izan ranked among the top 20 baby boy names in Spain from 2000-2020.
Isaiah — Isaiah is a popular name for celebrity babies as well as fictional characters. For example, Isaiah "Zay" Babineaux was a central character on Girl Meets World. Following the success of the movie Losing Isaiah, Isaiah re-entered the top 100 baby names for boys in 1996 and has remained there ever since.
Ian — Ian became incredibly popular outside of Scotland during the 20th century. The name has ranked among the top 100 names for boys since the early 1980s.
Ivaan — Ivaan as a given name has many namesakes throughout world history, but perhaps none so infamous as Ivan the Terrible. Ivan the Terrible was a Russian tzar in the 16th century that was known to be a fearsome and powerful leader.
Infant
Izak
Ivan — Ivan is one of the few baby boy names with Slavic origins that has remained popular in the United States for over a century.
Imanol — Imanol may be on the rise, but the original version, Emmanuel, is quite popular in the United States right now. It's been top 1,000 baby names for boys since the 1950s, and right now, it's in the top 200. It's becoming increasingly popular each year, which could help Imanol pick up some steam.
Iain
Isreal
Isael — Isael is popular in both Portugal and Brazil due to the fact that Brazil is the only South American country where Portuguese is the predominant language.
Ilyas
Israel — Israel has consistently appeared among the top 300 baby names for boys since 1992. It is also the namesake of the songs "Israel's Son" by Silverchair, "Israel's Song" by Built To Spill, and "Hope of Israel" by Michael W. Smith.
Iker
Isa
Ilan — Ilan Ramon may be one of the most notable people with the name. Before he died in 2003, Ramon was known as an Israeli fighter pilot and the first Israeli astronaut. He is also the only foreign recipient of the United States Congressional Space Medal of Honor. Ramon died when the STS-107, Space Shuttle Columbia exploded upon re-entry.
Ismael — While Ismael is based on a classic Hebrew name, this particular spelling is wildly popular throughout Latin America.
Isidro
Isac
Imran
Ishan
Issac — Issac is a name that crosses religious boundaries as it's found in use among Christian, Jewish, and Muslim societies.
Idris
Izaiah — Izaiah is nowhere near as popular as the original Isaiah. Though Izaiah is a top 500 option, Isaiah is almost a top 50 name at rank 51.
Izaak
Ibrahim
Isaias
Izaac
Ismail — Ismail may be on the rise again in 2021 because of Tan France from "Queer Eye." He and his husband gave the name to their son.
Ishaan — Ishaan is consistently a top 20 baby name for boys in India. As you might imagine, it's particularly popular among Hindu families, as are other diety names, like Rudra, Shivay, Rudransh, Shivansh, Krish, Kanha, and Madhav.
Isiah — Isiah made the list of the top 1,000 baby names for more than 100 years even though it is considered an alternative spelling of the name Isaiah.
Ira
Ignacio — Ignacio ranked among the top 1,000 baby names for boys for well over a century from 1901-2019.
Isai
Irvin
Izayah
Isaak — Isaak is primarily used in Russia and Germany. It is, however, the spelling found in the Old Testament when translated from Greek.
Immanuel
Irving — Irving is a Scottish baby name, but it is very popular among Jewish families. Irving Berlin, for instance, a famous songwriter, used the name. His birth name was Israel Beilin.
Ishmael
[wpdreams_ajaxsearchpro id=2]
---
Unique Baby Boy Names Starting With I
While it's fun to see what lots of other people are naming their babies, many people prefer to find baby names that are more uncommon. To that end, below is the some of the more unusual & unique boy names that start with I:
No unique I names yet but we're adding new ones every day!
Did you find any winners in the list of rare boy names that start with I? If not, don't worry! We have thousands more names on the site to choose from. Be sure to check out all baby names that start with I as well as middle names that start with I.