Congratulations on your coming child! Whether you're here because you know you're having a boy or you want to pick names for both genders, we've got you covered. We've even got some tips here on how to pick the best baby name for your new child. From Yadon to Yves and everything in between, lots of baby boy names start with the letter Y. Let's take a look at some of them!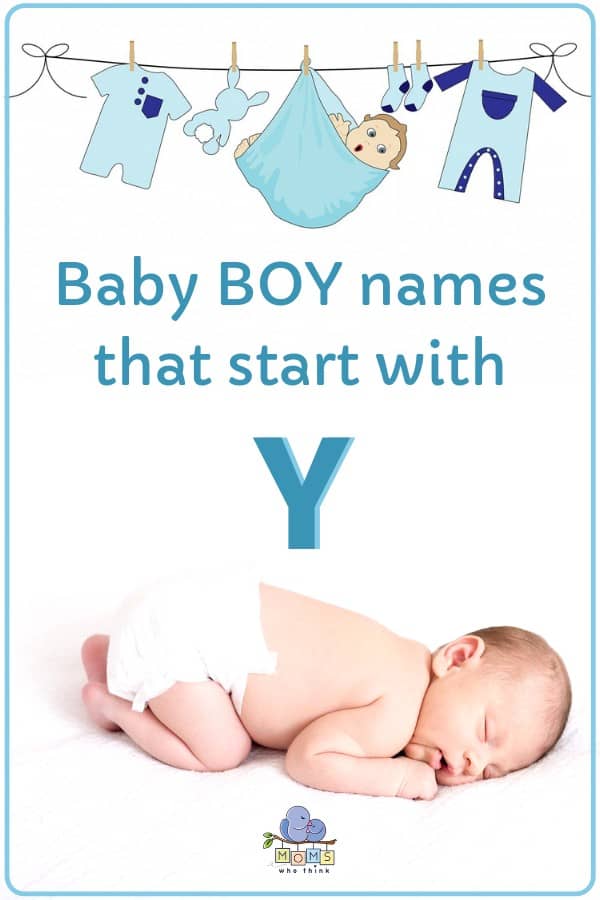 Most Popular Baby Boy Names Starting with Y in 2023
First, we'll start with the most popular baby boy names starting with Y in 2023. They are:
Yara
Yosef
Yuri
Yousef
Yahya
Yasir
Yasin
Yousuf
Yisrael
Yehoshua
Yanis
---
Unique Baby Boy Names Starting With Y in 2023
The letter Y has a lot of unique and uncommon names to offer! Let's take a look at 15 of the most unique baby boy names that start with Y:
Yasser
Yitzchak
Yonatan
Yoshiaki
Yoshito
Yukio
Yoshiyuki
Yoshinobu
Yoshihiko
Yoshikazu
Yaqub
Yona
Yonah
Yannick
Tips for Picking a Baby Name
Picking a baby name can leave you stressed! To try to mitigate the stress you're facing, here's some tips to consider:
Rank the names you've chosen. If there isn't a clear standout, then it's a good idea to rank the names you like. This will help paint a clear picture for you of your perspective on each name you've highlighted. Hopefully, from here you and your partner can pick a definite winner!
Respect the culture a name comes from. Sometimes, it isn't appropriate for someone to use a name from a culture that isn't part of their heritage. Take this into careful consideration when picking a baby name. Remember- a name from a foreign culture isn't just some kind of cool thing to make your child eccentric or different. It's a name like any other, with a history and significance to the culture it comes from. Be respectful in your search for a name.
Don't go crazy with spellings. If you want to change up the way a name is spelled, try only changing one or two letters. Making this small change to a name can really add a lot of uniqueness and rarity to it. You don't need to add a whole extra syllable or a lot of silent letters. Plus, only changing one or two letters will make it easier for your child to spell their own name.
Communicate with your partner. Assuming your partner is active in your life and plans to be a parent for this child, keep them in the loop when it comes to the name issue. They have the same right as you do to have a say in what their child is named. When you have your list of names you like, share it with them and see what they think. Be honest with them if a name they like isn't to your liking.
Conclusion
Did you find a name you like? If not, no worries! We have lists of names for every single letter in the alphabet, so be sure you check all of them out. If you'd like to take a break from the name game, we also have dozens of articles on pregnancy and life with a newborn that you can check out. Congratulations on your coming bundle of joy!
The image featured at the top of this post is ©Oksana Kuzmina/Shutterstock.com.