Thinking about naming your baby girl with a G name? Then you're in the right place! We'll be taking a look at some of the most popular and the most unique baby girl names that start with G. We'll also give you a few tips to make the name selection process easier. Let's get into it!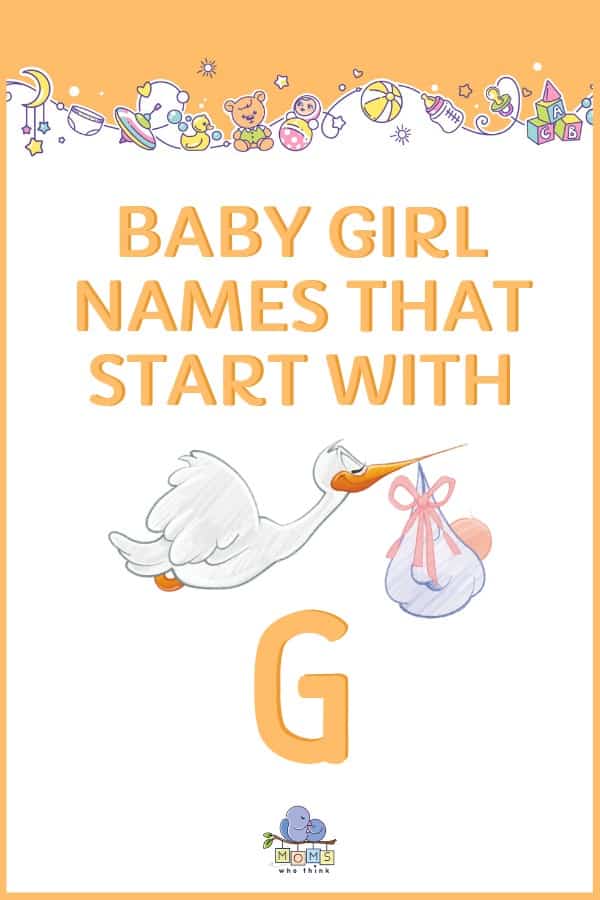 Most Popular Baby Girl Names Starting with G
First, we'll start with the most popular baby girl names that start with G in 2023. They are:
Gael
Gia
Grady
Gloria
Galilea
Gatlin
Goldie
---
Unique Baby Girl Names Starting With G in 2023
There's a good number of girl names starting with G that can be considered unique or unusual. Let's take a look at 15 of them:
Galatee
Gahl
Galla
Gallia
Garldina
Gat
Gavra
Geela
Geerda
Geertruida
Geltrudis
Gemella
Gemina
Gemy
Genisia
Tips for Picking Out a Baby Name
Struggling to pick out a name for your baby? No worries! We've got some tips here to help you out. Take a look:
Don't spend time running in circles. If you and your partner are stuck between two names, it's fine to take some time to debate and consider both options. You should see if you can find a compromise of some kind. Don't spend too much time on it, however. If you aren't able to reach a satisfying compromise after some time, then discard the names and go on.
Say the name out loud. When you're considering a name, say that name out loud. How does it sound? Does it fit nicely with your last name, or will it sound odd? Pronunciation is important!
Check out how popular the baby girl names you're thinking about choosing are. You may want a trendy, popular name, but keep in mind that trends change- often from year to year. On the plus side, there's always common ground for your child with another child they share a name with. If you want a more unique name, you'll want to avoid names that are in the Top 100.
Think about the initials. Will your child's initials spell something odd or inappropriate with a certain name? For example, the name Heather Ann Greenwald would spell HAG with the initials. Considering that, you'd want to think about picking a different name in that instance. Alternatively, you could change the first letter of one of the names, or swap the first and middle names.
Conclusion
Did you find a name you like? We hope so! Picking a name out for your baby girl can feel challenging, but know that we're here to help. Take your time with it, and pick the name that feels right for your child. Feel free to check out our other articles on names!