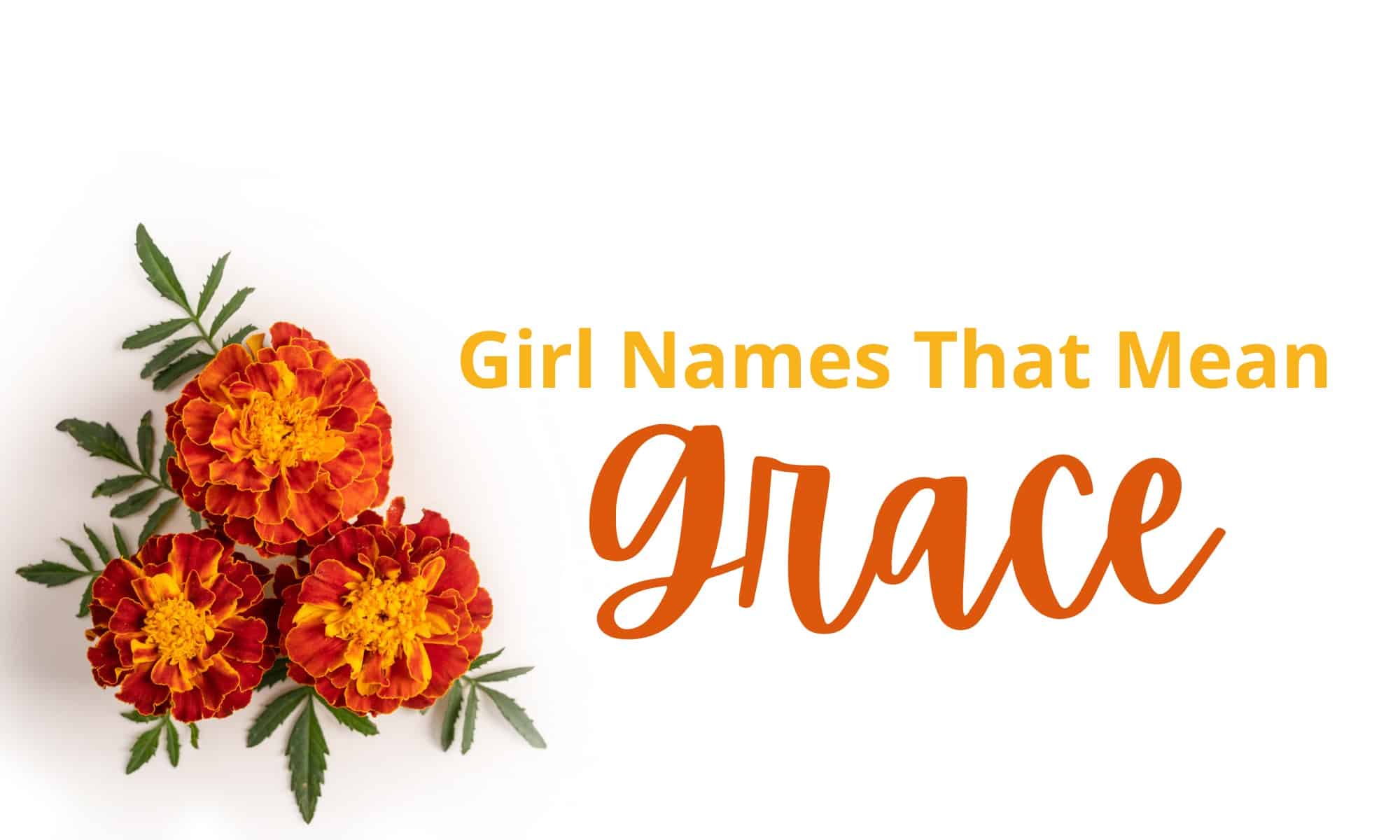 To move through life with grace is a gift. Manifest that gift for your daughter by giving her one of these girl names that mean Grace. Each of these feminine monikers is beautiful and worthy of consideration. Explore the options, complete with meaning and origin, and find the perfect name for your baby girl.
RELATED: Girl Names That Mean Beauty
Amara

Amara is a name that means grace as well as kindness and mercy. This name comes from an Igbo term in Nigeria and is popular among African American parents.

Anaelle

Spelled both Anaelle and Anael, this name means grace. It comes from an old Breton word and works with Ana or Annie as a nickname.

Anita

As a girl's name, Anita often means God is gracious or grace. This name is Hebrew and can also show that a girl is chaste and pure, which makes it popular among religious parents.

Anne – Annie is an English name that means grace or favor. Also spelled as Ann, it appeared in both Latin and Hebrew literature over the years.

Annikah

Known as the Russian version of Anne, Annikah means grace. The name appeared in Pippi Longstocking's books and works with the modern spelling of Annik.

Blissany

Blissany is a unique name that means grace, which has both American and French origins. A popular nickname for this name is Bliss.

Caris

Caris means grace and shows that a girl is kind to those around her. This name is a modern version of an old Welsh name spelled as Carys.

Carissa

Though similar to Caris, Carissa is a modern name that means grace. Carissa is an old Greek name and is still popular with Greek parents today.

Charish

Charish is another Greek name, which means someone who is graceful. It can also mean a treasured daughter and is similar to the name Cherish.

Dennise

In French, Dennise can mean someone who is graceful as well as a graceful being. A more popular way to spell the name today is Denise.

Elle

Elle is a popular name in the United States that now means grace and beauty. The classic meaning of the name was someone who aged with grace and was as beautiful as a fairy.

Ena

The unique name Ena shows that a girl is both graceful and has passion. Ena connects to both Japanese and Greek cultures but became more famous in the United States.

Ganna

A unique name that means Grace is Ganna. Ganna can also mean a woman or girl who is full of grace and favor and has both Ukrainian and Latin roots.

Gianna

Gianna is an alternative to Ganna which means the Lord or God is gracious. This name came from an old Hebrew name and is a version of Giavanna in Italy.

Grace

Parents cannot go wrong with the name Grace. This is a simple and beautiful name with English roots that shows their daughter is precious to them.

Gracelynn

It's easy to extend the name Grace to Gracelynn, which means both grace and blessing. Gracelynn appears in both Latin and Greek cultures.

Ivanka – Ivanka is the girl version of Ivan and means God is gracious. This name is very popular today because of Ivanka Trump, the daughter of the former president.
Jane

The name Jane means both gracious and grace. Jane is the feminine version of John and is often associated with the popular author Jane Austen.

Janet

Similar to Jane, Janet is an old name that means God was gracious in the gift He gave to the family. Janet has English roots where it began as an alternative to John.

Jeanine

Jeanine is a longer version of the name Jean that means the Lord is gracious. This name was more popular in past generations than it is now and is French in origin.

Kalasiah

The unique name Kalasiah comes from a Tongan word that translates to grace. Kalasiah is very trendy in certain parts of the world.

Lienna

Lienna is a cute name that shows the beauty and grace found in a gorgeous lotus flower. This name comes from the English translation of a Chinese word.

Shakira

The name Shakira shows that a woman or girl is full of grace. It began as an Arabic name but became popular due to the singer and dancer Shakira.

Tabbatha

Tabbatha comes from the Greek word for gazelle and stands for the beauty and grace of the animal. Often associated with the nickname Tabby, parents can spell it as Tabitha.

Willow

Willow is a cute name that means grace. Many parents choose it in honor of the movie of the same name or because of willow plants.
Peruse thousands of baby names on MomsWhoThink.com! And follow us on Pinterest for more parenting inspiration!