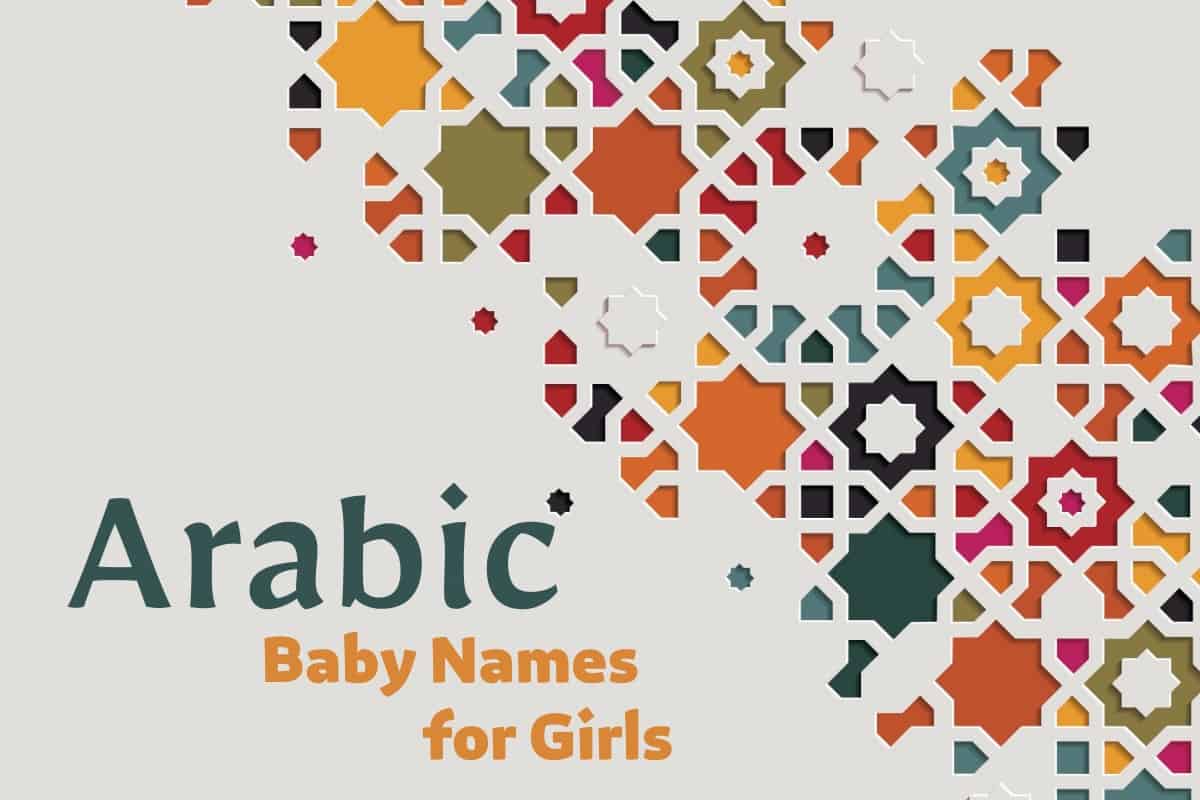 When selecting an Arabic girl name for your daughter, there are plenty of beautiful options to choose from. From the popular name like Aaliyah, to the more common name name like Kayla, to the exotic-sounding Zaniah, here is a list of 25 Arabic girl names that will help guide your selection process. Take a look!
RELATED: 25 Arabic Baby Names We Love!
Aaliyah – Aaliyah is a beautiful Arabic girl's name that works as the feminine version of "Aali". It means "heavens, highborn, exalted".
Amal

Amal, although used as a unisex choice, is an Arabic name that fits baby girls thanks to its softer touch. It even has a gentle meaning of "hope, inspiration".

Anisa

Anisa has Arabic origins while also serving as a phonetic spelling of "Aanisah". This fits a future laidback, kind baby girl as it means "good-natured".

Aisha

Aisha features strong Arabic and Swahili origins for baby girls. Meaning "living, prosperous", it has firm religious connections since it's the name Muhammad's favorite wife.

Aziza

Aziza is a popular Arabic girl's name found throughout many cultures in the Middle East and Africa. With a strong "ah-ZEE-zah" pronunciation, the name means "powerful and beloved".

Cala

Cala is a simple Arabic name for a baby girl. It fits for parents who want something interesting, yet easy to use with a cool meaning of "castle, fortress".

Emani

Emani is an Arabic name used for girls. It's an interesting spin on "Iman", making it a unique, unusual choice.

Faizah

Faizah is a good Arabic name for parents who seek something more attention-grabbing. Also spelled "Fa'izah", the name means "victorious".

Farah

Farah is a wonderful soft Arabic name for sweet baby girls. It's a popular choice as it easily spans across different cultures with a simple meaning of "happiness".

Fatima

Fatima is a widely popular Arabic name choice for baby girls thanks to it being the name of Muhammad's daughter. Also used in the Koran as the name for one of the four perfect women, the name means "captivating, a woman who abstains".

Jamila

Jamila is a gentle Arabic girl's name. It is fitting for parents who seek something softer, yet still interesting, with its lovely meaning of "beautiful, graceful".

Kamilah

Kamilah is an easy Arabic name for girls that can make the transition across cultures. Also, it fits for parents who view their baby as absolutely flawless as it means "perfect".

Kayla

Kayla is an Arabic and Hebrew girl's name that is more modern as it first gained traction around the 1950s. This sweet-sounding name means "laurel, crown".

Latifah

Latifah is a lyrical-sounding girl's name with Arabic roots. Meaning "kind and gentle", it effortlessly fits a charming baby girl.

Mariam

Mariam is an Arabic variation of the common name "Mary". It's backed by a few meanings: "drop of the sea, beloved, or bitter".

Nada

Nada is a straightforward and simple Arabic girl's name. It has a lovely meaning too as it stands for "dew at sunrise".

Nahla

Nahla is a charming girl's name with Arabic roots. Meaning "a drink of water", it's a cool choice for a stylish baby girl.

Rashida

Rashida is an appealing Arabic girl's name. It has a glamorous feel to it with a strong meaning of "righteous".

Romina

Romina has Arabic roots used for baby girls. It's a highly feminine name that's also found in Spanish-speaking countries, and it means "from the land of the Christians".

Shakira

Shakira is an Arabic name used for girls. Meaning "thankful, woman of grace", it's gained popularity thanks to the famous Colombian-born singer who shares the name.

Talitha

Talitha is a gorgeous baby girl name with Arabic roots. It means "little girl", and it makes for a nice change of pace rather than using "Tabitha".

Yara

Yara is a multicultural girl's name with Arabic roots. It has a cute meaning of "friend, helper".

Yasmin

Yasmin is an Arabic girl's name meaning "jasmine flower". It works well for parents who want those floral-based names that sound sweet and charming.

Zaniah

Zaniah is not just an Arabic name for girls, but it's also handy for parents who want a celestial name since it's the name of a triple star system in Virgo. It has a simple meaning of "corner".

Zara

Zara, with Arabic and Hebrew roots, is a simple feminine name. It has a gorgeous meaning though of "blooming flower; God remembers".
Peruse thousands of baby names on MomsWhoThink.com! And follow us on Pinterest for more parenting inspiration!