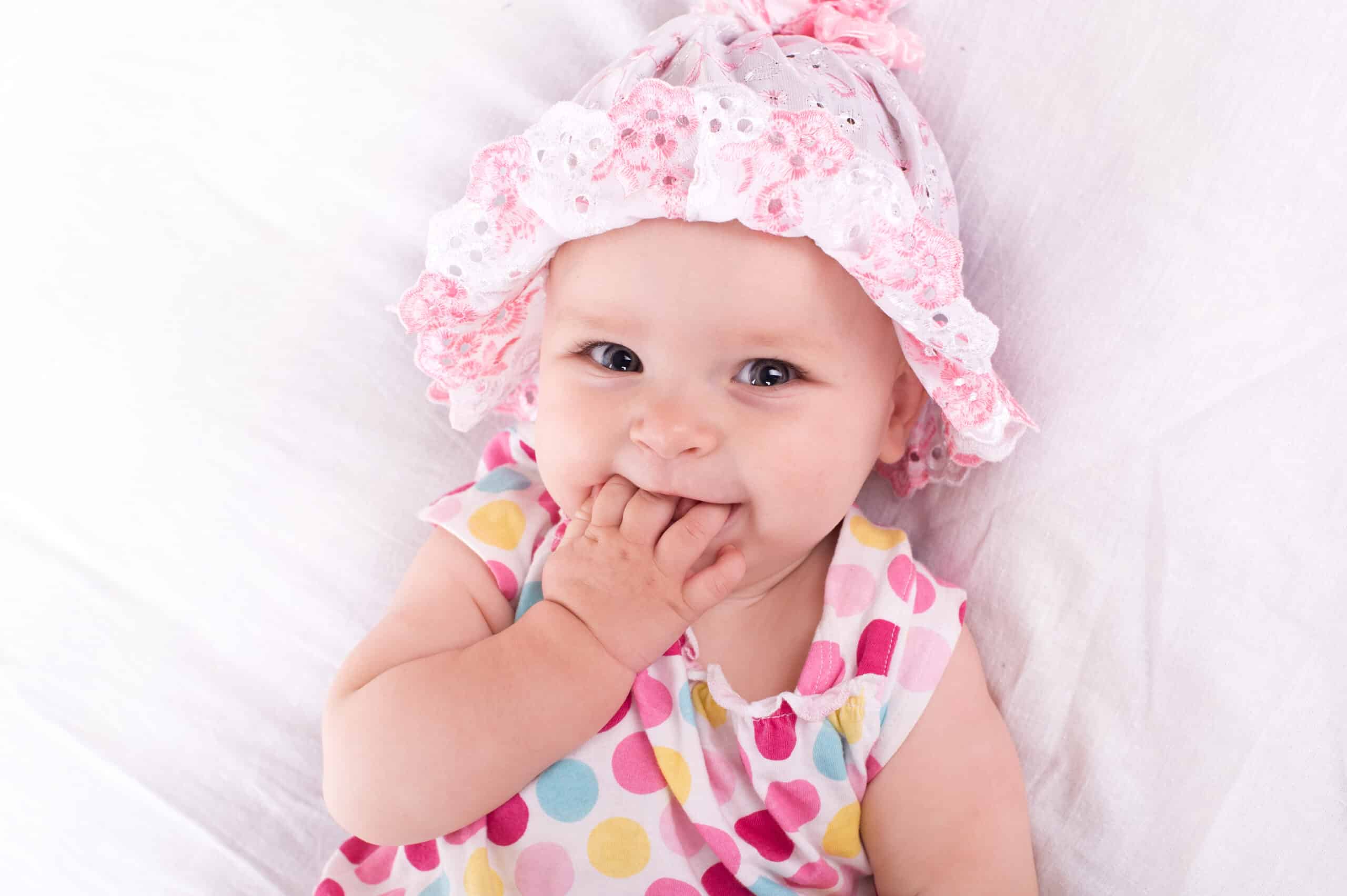 Every thinks their daughter is the most beautiful baby in the world. So give her a name that reflects that notion. Here is a list of 25 girl names that mean beautiful. Select from more common options like Bella to more unusual names list Calliope. All are inspiring — and all mean "beautiful." Take a look!
RELATED: Baby Names That Mean Beautiful
Alina

Alina, meaning "bright, beautiful", is a gentle name with Slavic origins, and it works as a unique variation of the traditional, yet still appealing, "Helen" name.

Astrid

Astrid, Scandinavian for "divinely beautiful", is a great choice for parents who may want to represent their Old Norse roots.

Bella

Bella, Italian for "beautiful", is a classic given name choice that can also work out well as an alternative too or nickname for "Isabella".

Bonnie

Bonnie, meaning "beautiful, cheerful", is such a cute-sounding name that has historic Scottish roots that easily cross cultures around the world.

Callie

Callie, with Greek origins meaning "beautiful", is an adorable name that parents can also spell in the trendier manner of "Cali".

Calliope

Calliope, meaning "beautiful voice", is a great choice for lovers of Greek mythology as it represents the muse of epic poetry.

Callista

Callista, Greek for "most beautiful", is a nice option, especially when you have a baby boy or a male relative with the name of "Calixto" since they go together well.

Caoimhe

Caoimhe, with Scottish, Gaelic, and Irish origins meaning "beautiful", is a distinctive name that can also be spelled "Keeva" to make it easier for non-Irish natives to pronounce.

Cosima

Cosima, meaning "order, beauty", is an elegant choice that is also fitting for a pair of boy and girl twins with the male name being "Cosmo".

Fritha

Fritha, Old Norse for "fair, beautiful", has a distinctive feel about it that is also soft enough to properly represent a sweet baby girl.

Ingrid

Ingrid, meaning "fair; Ing is beautiful", is a great choice for parents that want their baby girl to have a more classic name.

Jamilla

Jamilla, meaning "beautiful, graceful", is a soft-sounding name that still has a stylish feel to it.

Mabs

Mabs, meaning "beautiful lover", is a unique option instead of going with the traditional given name of "Mabel" or "Amabel".

Mei

Mei, meaning "beautiful", has strong Chinese and Hawaiian origins used largely in those cultures while still fitting in families across the world.

Mika

Mika, Japanese for "beautiful fragrance", translates well among English-speaking cultures, and it also works well to pay homage to male relatives with the similar name of "Mikael".

Nomi

Nomi, meaning "beautiful, pleasant, delightful", has great Japanese and Hebrew roots that is just the right level of distinctive while still being accessible among various cultures.

Rosabel

Rosabel, meaning "beautiful rose", is a cute English name that is equal parts vintage and fashionable rather than choosing "Isabel" or "Rosabella".

Shaina

Shaina, meaning "beautiful", is a charming name used largely among Jewish communities thanks to its Hebrew roots.

Tove

Tove, with Old Norse roots for "beautiful", offers a modern variation for parents that want to pay homage to their own roots with an updated twist.

Tuva

Tuva, meaning "beautiful", is a nice Norwegian and Swedish variation of "Tove", and it tends to be a bit more popular and widely used in Scandinavia.

Yaffa

Yaffa, Hebrew for "beautiful", offers a modern translation for "Shayna", a traditional Yiddish word.

Xin

Xin, Chinese for "beautiful, elegant", is an attractive given name that is primarily used amongst Chinese communities rather than the other cultures.

Zaraith

Zaraith, meaning "princess or beautiful", is a gorgeous Arabic name when parents want something that is a touch unique.

Zerlin

Zerlin, Arabic for "beautiful dawn", is a unique way to refer to the new chapter in your life that comes with your gorgeous baby girl.

Zuri

Zuri, with African, Kiswahili roots for "good, beautiful", is a soft and gentle name with a simple meaning.
Having a little boy? Here are 25 boy names that mean beautiful.