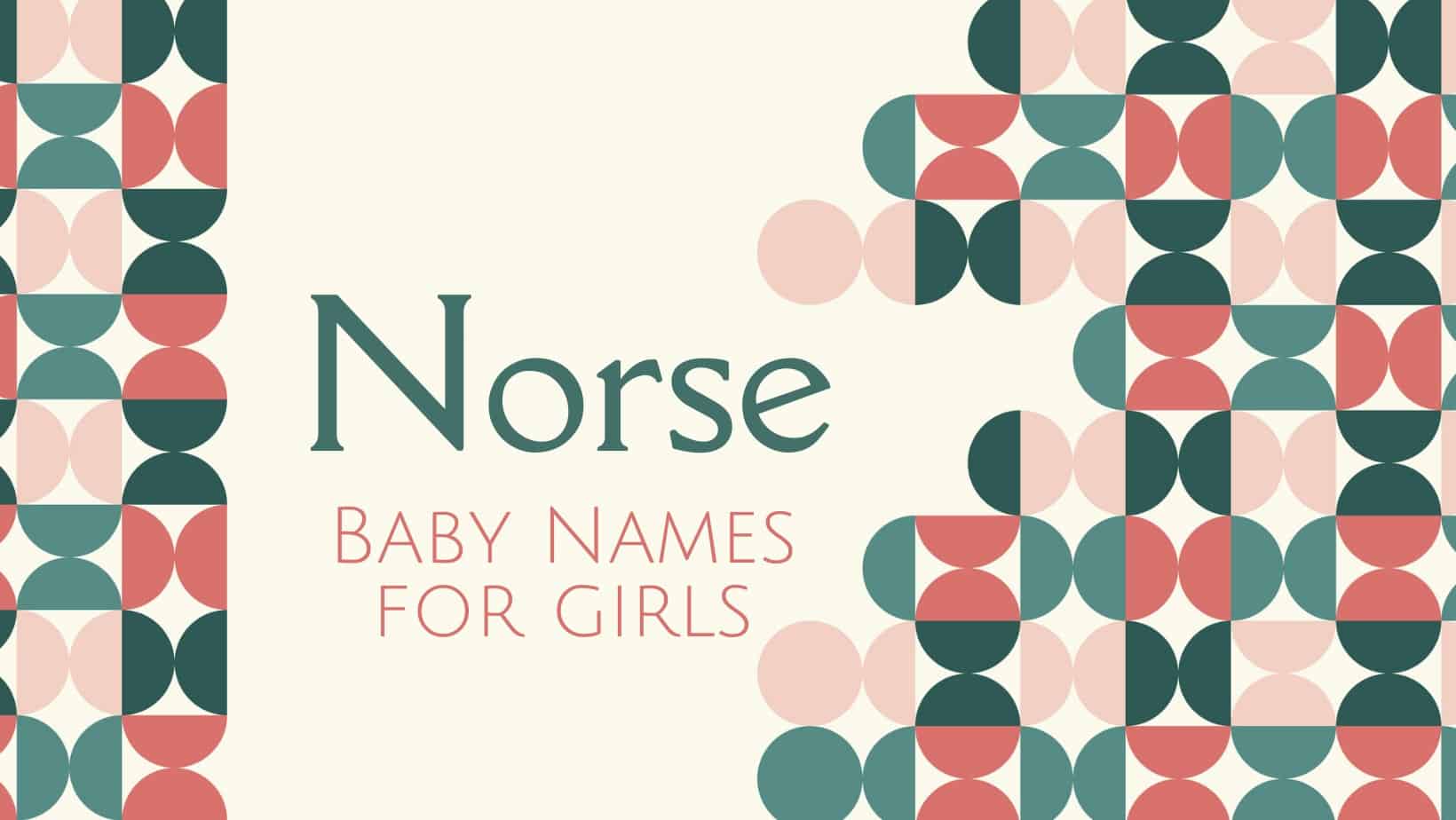 From Astrid to Kari to Freja, this delightful list of Norse baby names for girls is filled with a variety of authentic Norse names. Peruse the list and explore the meanings of each name, and then make a selection that perfectly suits your daughter.
RELATED: Norse Baby Names We Love!
Astrid

Astrid is a female name that is pronounced AS-trid. It is of Old Norse origin, meaning "fair, beautiful goddess".

Bodil

Pronounced BAW-dil, this feminine name can be found in Danish, Norwegian, Old Norse, and Swedish. It means "battle will cure".

Dagmar

Chiefly popular in Czech, German, and Scandinavian languages, Dagmar (DAHK-mahr) means "maid of the day" in Old Norse.

Dagny

Originating in Old Norse, Dagny (DAG-nee) means "a new day started".

Eerika

Eerika is the Finnish version of Erica. Originating in Old Norse, it means "ruling forever". Also, it serves as the Latin name of a flowering plant of heathers.

Eira

Pronounced EY-rah, Eira is derived from the name of the Norse god for health and medicine, Eir. It means "merciful".

Embla

In Old Norse, Embla means "elm tree". It is pronounced EHM-bla.

Eydis

In Norse mythology, Eydis (IE-dis) is the goddess of good luck.

Freja

Meaning "like a lady", Freja (FRAY-ah) is also linked to Freya, the Norse goddess of love, beauty, fertility, sex, war, gold and seior.

Garda

Garda is a feminine name rooted in Old Norse origin meaning "shelter".

Gerd

Gerd is a Danish and Old Norse name meaning "enclosed".

Gyda

Gyda (GEE-da) is a Danish derivative of the Old Norse Gytha, which means "God is gorgeous".

Helka

Helka is a Finnish form of Helga, which originates in Old Norse language and means "divine woman".

Idonia

Idonia is derived from the Old Norse name Iduna. It means "loving one".

Iona

Iona (ie-ON-ə) is a derivative of a tiny island off the coast of western coast of Scotland and has a few US towns with the same name. Rooted in Old Norse, it means "born on an island".

Kari

Kari (KAHR-ee) is an Old Norse name meaning "pure". It is a variant of Katherine.

Laufeia

In Norse mythology, Laufeia is mother of Loki, god of mischief. The name means "wooded or leafy island".

Magnhild

Magnhild (MAH-hilt) originates in Old Norse and means "powerful in battle".

Olla

A variant of the Old Norse name Ola, Olla means "ancestor's relic".

Ragna

Ragna (RAHG-na) comes from Old Norse and means "giving advice".

Runa – Runa (ROO-na) means "secret tradition" in Old Norse.
Siri

Popularized by Apple as an aid to help you use iPhone functions, in Old Norse, Siri means "marvelous victory".

Thora – As a feminine form of Thor, Thora means "like thunder" or "like Thor". It was popularized in the US by Hocus Pocus star Thora Birch.

Thyra

Thyra (TEE-ra) is a feminine version of Thor and means "like Thunder" in Old Norse.

Ylva – Ylva (EEL-va) is Old Norse for "female wolf".
Peruse thousands of baby names on MomsWhoThink.com! And follow us on Pinterest for more parenting inspiration!