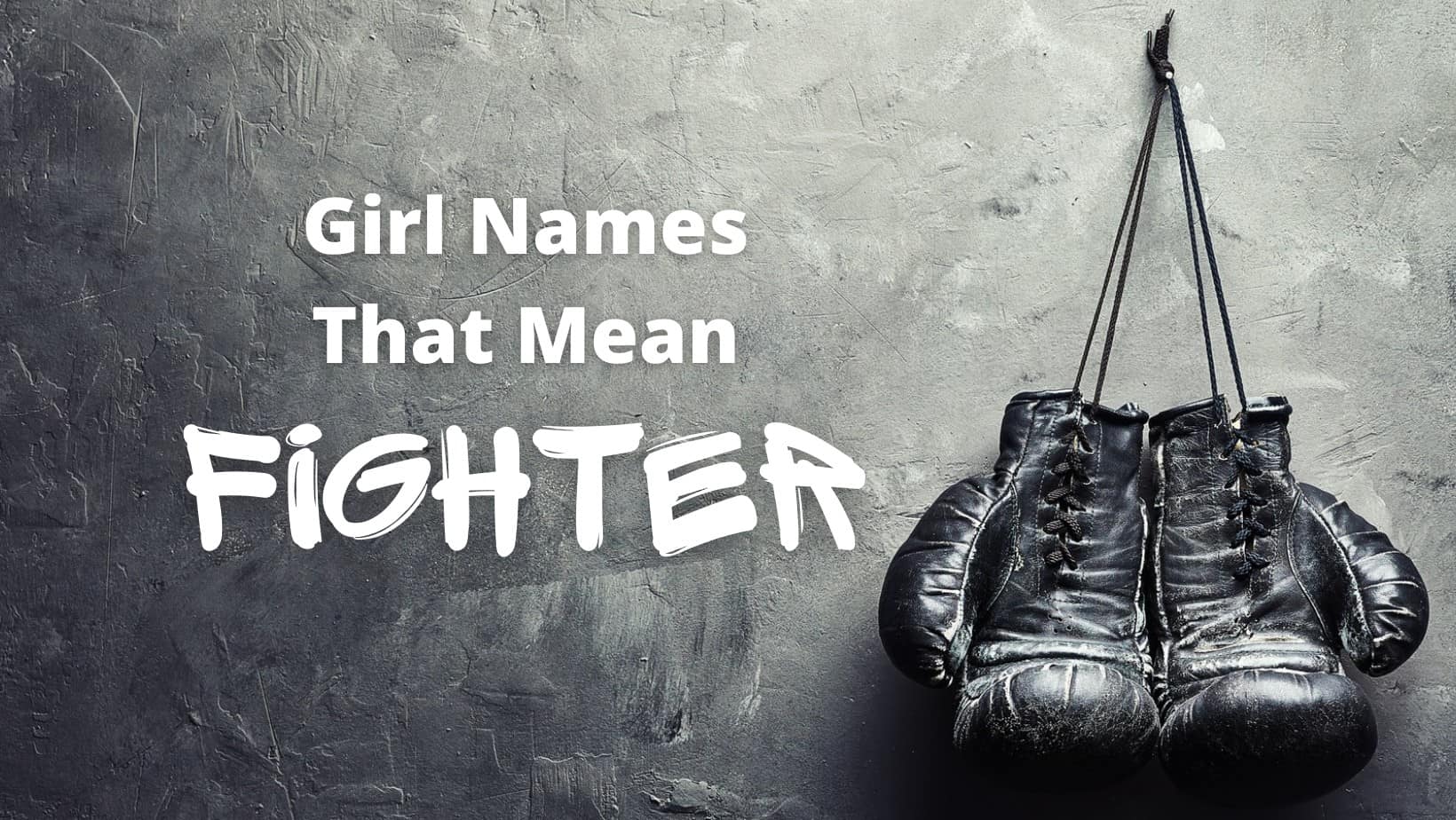 From Athena to Zoe and everything in between, this list of girl names that mean fighter is filled with some well-known and not-so-well-known options. Explore the list of options and select the perfect, most impactful option for your daughter.
RELATED: More Baby Names That Mean Fighter
Zoe

Zoe is an increasingly popular Greek girl's name. It means fighter and can be spelled several ways. A current famous bearer is actress Zoe Saldana.

Imelda

The denomination is Latin-originating female title. In said ancient tongue, the designation symbolizes warriors and powerful fighters. One of its most famous holders is former Philippine first lady Imelda Marcos.

Louisa

New parents might name female offspring Louisa. This moniker carries German origins and salutes honorable fighters. Author Louisa May Alcott is a celebrated namesake.

Thyra

Thyra's history can be traced back to old Norse mythology. Thyra represents one of the famed God Thor's female fighters.

Dina

This common title is bestowed upon newborn girls throughout the world. That said, its heritage is Scottish and honors sea warriors.

Gabriela

Parents from countless cultures have embraced this name and handed it down to infant daughters. Its roots are English and classifies a warrior of God. One recent noted bearer is former Argentine tennis star Gabriela Sabatini.

Andra

Andra boasts Greek origins. Additionally, the female moniker recognizes courageous, strong, warrior women.

Griselda

This designation's beginnings date back to Germanic tribal periods. Parents representing said groups may have chosen the honorific Griselda because it means dark battler.

Oriel

Oriel is a girl's name. In Latin, the denomination honors the exploits of fiery battlers.

Vivalda

This title also possesses Latin origins. Parents might designate a newborn daughter Vivalda in recognition of those who are brave in battle.

Owena

Individuals fond of the male moniker Owen might name an infant girl Owena. In Welsh, the honorific salutes young warriors.

Maia

Maia has grown into a common feminine title in many nations and cultures. However, its ancestry lies with the Maori people. In said tongue, it means brave warrior.

Gerta

This is a female name. Its heritage is German and honors warriors.

Telema

Greek-speaking subjects might designate their newborn baby girls Telema. In Greek culture, the denomination symbolizes distant fighters.

Ingred

Ingred is amongst the most popularly awarded feminine titles in Scandinavian countries. In various Scandinavian dialects, the moniker represents battles. The designation enjoys various spellings including Ingrid, as in the late Swedish actress Ingrid Bergman's case.

Earline

This unique name is typically given to English girls. It means warrior.

Clovis

Clovis is another feminine moniker owing its existence to Germanic tribal times. In said languages, the honorific celebrates famous warriors.

Ptolema

Persons with Egyptian extraction or who are fond of said civilization might denominate an infant girl Ptolema. The name means warlike and is the female version of the male designation Ptolemy.

Boyana

Slavic Moms and Dads may choose to name female children Boyana. In the languages spoken in Slavic nations, the title celebrates fighters or warriors.

Alanza

The Spanish language can be credited with offering the world the female denomination Alanza. When translated from said tongue, the name recognizes one who is ready for battle. Alonzo is its male version.

Fianna

This is a female moniker with Irish ancestry. In various Irish dialects, the designation pays tribute to warriors from Irish mythology.

Aife

Aife's origins also began in Irish myth. The feminine title celebrates warrior women.

Luane

Mothers and fathers of German ancestry might name newborn girls Luane. In their native tongue, the moniker symbolizes graceful fighters.

Jamari

Native Americans may choose to title infant girls Jamari. In several Native American languages, the name means female warrior.

Athena

Athena's roots trace back to ancient Greece. The title honors the Greek Goddess of War and Wisdom bearing the same name.
Peruse thousands of baby names on MomsWhoThink.com! And follow us on Pinterest for more parenting inspiration!