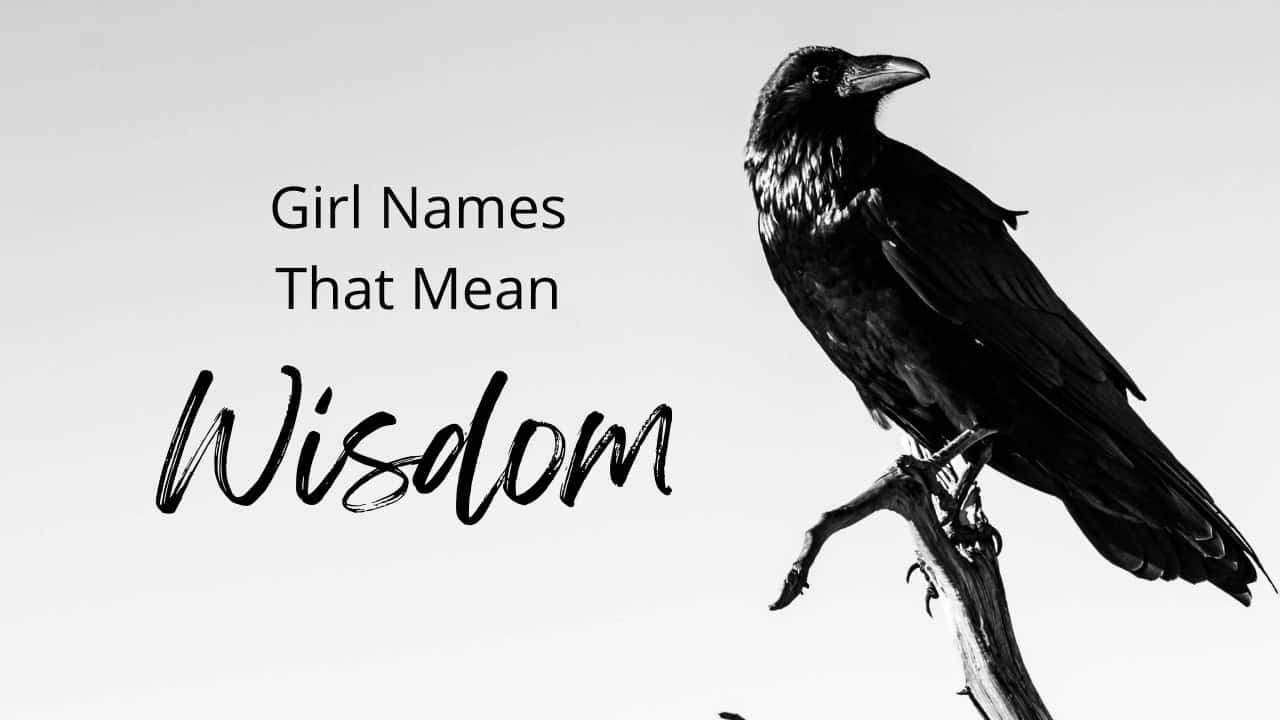 From Veta to Athena to Bretha and beyond, each of these girl names that mean wisdom is feminine and impactful. Whether you're looking for a name that literally means wisdom or one that has similar meaning that ultimately gives nod to that quality, each of these options are worthy of your consideration. Take a look!
RELATED: More Baby Names That Mean Wisdom
Bertha

This feminine denomination's beginnings are rooted in Germanic tribal times. In modern German, Bertha is interpreted to mean smart and bright.

Athena

Athena is one of the most storied Greek names. The female title pays tribute to the Greek Goddess of Wisdom bearing the same honorific.

Monica

Though now popular throughout numerous countries and backgrounds, the name Monica is rooted in North African tribal peoples. When translated from dialects spoken by said subjects, the designation symbolizes wise counselors.

Salvia

The title Salvia is another denomination born from Latin. Upon translation into English, it means a sage or wise woman.

Veta

Veta is a Spanish title bestowed upon girls. It celebrates intelligence.

Kayla

The moniker Kayla is popular in the United States and some might believe its origins are American. However, in actuality, the designation's history can be traced all the way back to Arabic language origins. It salutes wise children.

Jada

The title Jada's language ancestry is Hebrew. This feminine denomination recognizes wise subjects. A noted holder is actress and wife of famous actor Will Smith, Jada Pinkett.

Cassidy

Cassidy is a girl's name. In Irish dialects, it means clever and cunning.

Alberta

Germanic tribal peoples can take credit for creating the female title Alberta. In the current German language, this honorific celebrates smart and noble persons.

Bridgette

Bridgette is a classic female Irish moniker. The name honors the similarly designated Irish Goddess of Poetry and Wisdom. In addition, the name holds numerous accepted spellings and is extremely popular in various societies.

Labiba

The Arabic tongue contributed the name Labiba to modern culture. This girl's denomination recognizes wise and intelligent individuals.

Saffi

Greek-conversing parents might choose to title their infant girls Saffi. It means wisdom.

Rhetta

The female offering Rhetta possesses significant Dutch origins. Language experts maintain that the honorific salutes wise advisors and counselors.

Sophie

Sophie is a classic girl's name holding French heritage. The denomination symbolizes wisdom. Moreover, it is a variant of the more common but similar Sophia.

Sonya

Many people think the feminine title Sonya's roots were planted in Scandinavian languages. However, in truth, the name's origins began in Russia. When translated from Russian, the offering recognizes wisdom. Furthermore, the designation continues to be popularly bestowed upon newborn daughters throughout the world.

Ramona

This moniker's reputation was built in Spain. In Spanish, the female denomination shows respect for wise protectors.

Alohi

As one might surmise, Alohi is a Hawaiian title. The feminine honorific symbolizes brilliance.

Elina

The nation of Spain and the Spanish language can boast contributing the girl's name Elina to the modern world. It means bright one. A noted current bearer is budding tennis superstar Elina Svitolina.

Minerva

Minerva's origins date back to Etruscan times. In said tongue, the designation celebrated the Roman Goddess of War and Wisdom.

Pallas

Pallas is a girl's name. Its origins are Greek and honor ancient Greece's Goddess of Arts and Wisdom.

Prudence

This strong feminine title's origins trace back to the Latin language. Whn interpreted into English, the name means wise and also recognizes people possessing solid judgment. The moniker grew to even greater prominence following the release of the Beatles hit song Dear Prudence.

Ismene

Greek Moms and Dads might designate newborn daughters Ismene. The title celebrates knowledgeable subjects.

Galena

Many might not realize that the female title Galena has Spanish roots. In said language, the denomination translates to the expression a tiny intelligent girl. Additionally, the title has grown popular in other nations, especially Russia.

Abbey

Abbey is a girl's name. Its linguistic heritage is Hebrew. The title represents brilliance.

Shanna

Shanna is another Hebrew name offering. The feminine honorific means the possessor of wisdom. A celebrated holder is actress Shanna Reed.
Peruse thousands of baby names on MomsWhoThink.com! And follow us on Pinterest for more parenting inspiration!