Ramona is a name closely associated with the character in Beverly Clearly children's books. It is a name, however, that dates back in Spanish culture to the feminine version of Ramon. In America now, Ramona is a top 1,000 name.
Meaning and Origin of the Name Ramona:
Ramona originated in the Spanish-speaking world as a feminine variant of the baby name Ramon. This is the Spanish version of the boy's name Raymond, coming from the German Raginmund. Raymond became popular in the English-speaking world after Helen Hunt Jackson made a character out of it from the book "Ramona". Ramona can be interpreted to mean "counsel protection, wise protector" in Spanish.
Symbolism of the Name Ramona:
Ramona, as mentioned, dates back to the old German name Raginmund. The two Germanic words that comprise this name are "ragin" and "mund". "Ragin" means "advice", and "mund" means "protector". This creates the meaning of "counsel protection" or "wise protector".
Nicknames for the Name Ramona:
There are some wonderfully unique nicknames that go with Ramona. From Ramon to Mon, here is a list of all of the best nicknames for Ramona: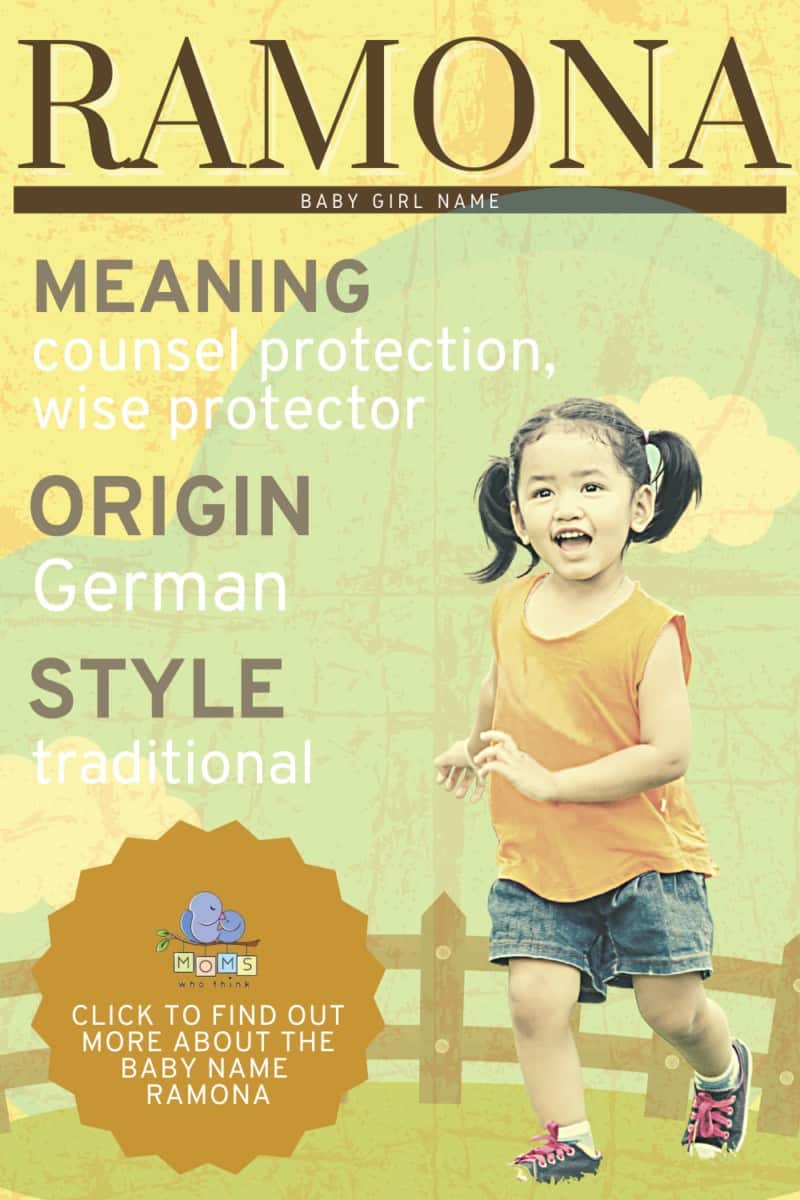 Style of the Name Ramona:
Traditional
Gender of the Name Ramona:
Ramona is a refined, yet quirky, baby name for girls.
Pronunciation of the Name Ramona:
ruh-MON-uh
Number of Syllables in the Name Ramona
Three
Emotion Evoked From the Name Ramona:
Ramona feels upper class and formal. Despite this feeling, it is a more quirky and unique classy name.
Alternative Spellings for the Name Ramona:
Popularity of the Name Ramona:
Ramona was the most popular it has ever been in America in 1928 at rank 117. It did remain on the top 200 list from 1928 to 1939, however. The name has declined some in modern times, as it is rank 794 for girls as of 2022.
Related Names for the Name Ramona:
Great Middle Names for Ramona and Their Meanings:
Famous People with the Name Ramona:
Ramonas in Popular Culture:
The image featured at the top of this post is ©Patryk Kosmider/Shutterstock.com.