Romona is an alternative spelling of the more common Ramona. While it was fairly common during the first half of the 20th century, it's fallen out of favor since the 1960s. We could see it making a comeback, especially since the original spelling is becoming popular again. Romona pairs well with both classic and trendy middle names, and it comes with a variety of cute nicknames.
Meaning of the name Romona:
German: Protecting hands, wise protector
Origin of the name Romona:
Romona is a feminine version of the masculine name Raymond, which is Old German and means either "protecting hands" or "wise protector." Various spellings of Romona are especially popular in Spain, Romania, Italy, and Portugal.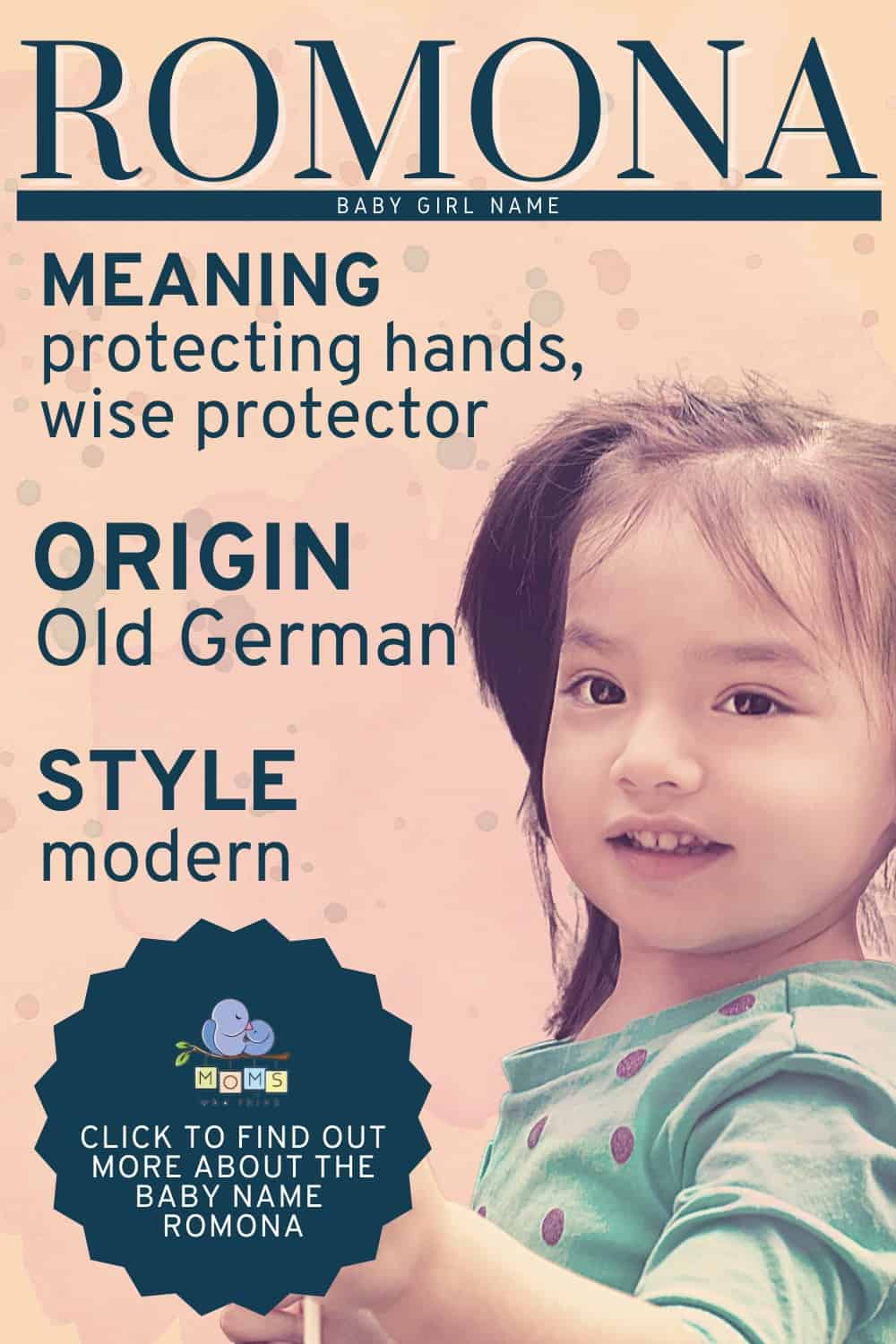 Symbolism of the name Romona:
Because of its meaning, new parents may see the name Romona as a symbol of literal protection over their new baby. Parents who grew up reading the "Ramona" books by Beverly Cleary may also enjoy the cute pop culture reference, even though the spelling is different.
Style of the name Romona:
Modern
Gender of the name Romona:
Romona is a girl's name.
Pronunciation of the name Romona:
ra-MOH-nah.
Number of syllables in the name Romona:
Three
Emotion evoked from the name Romona:
The baby name Romona evokes images of someone who is inquisitive and active.
Alternative spellings for the name Romona:
Nicknames for the name Romona:
Popularity of the name Romona:
According to the Social Security Administration, Romona was a top 1,000 baby name for girls in the United States on and off between 1928 and 1968. It was most popular in 1928 when it ranked at number 598. It last ranked at number 977 in 1968.
Related names for the name Romona:
Great middle names for Romona and their meanings:
Famous people with the name Romona:
Romonas in popular culture:
N/A