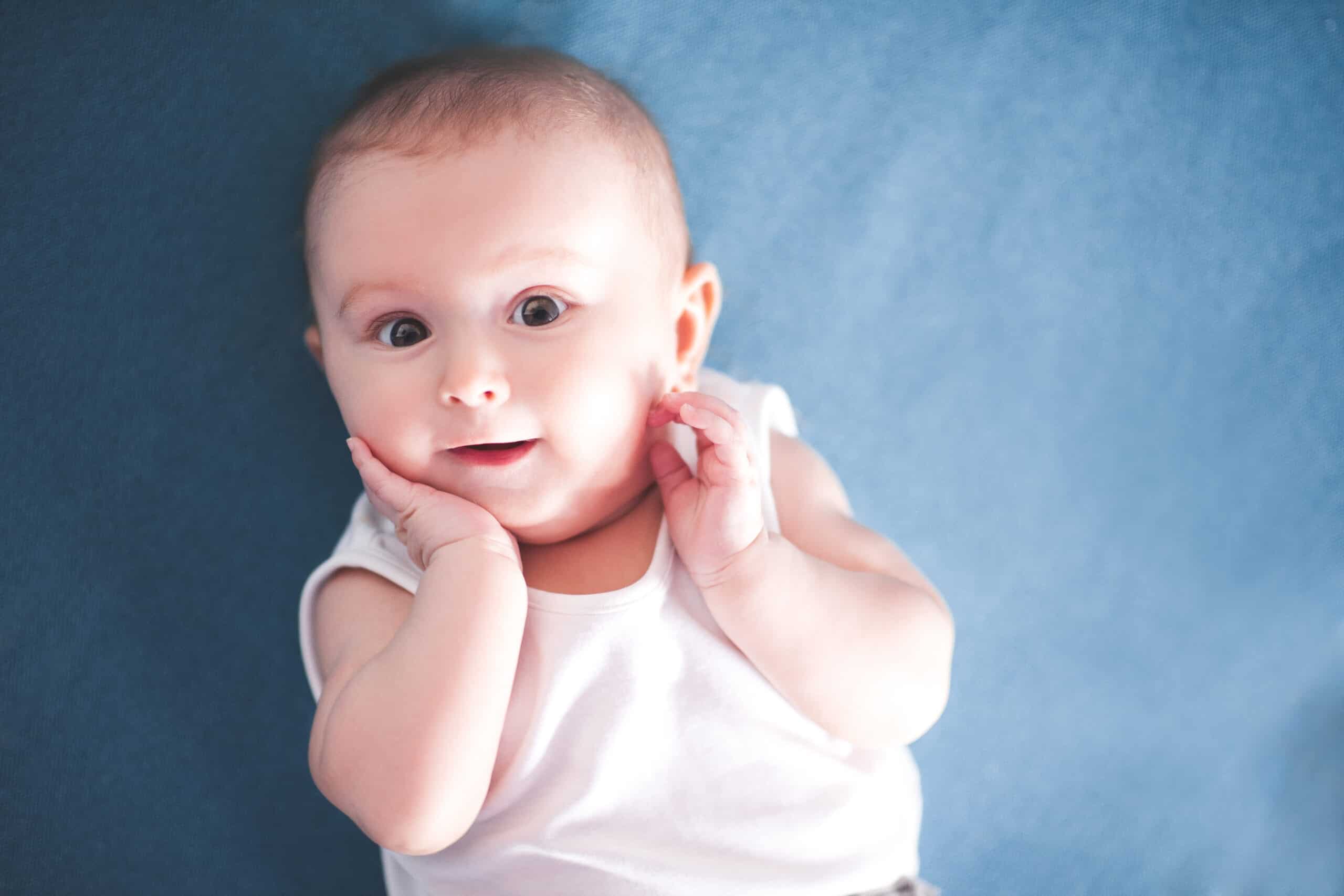 Let's Get Ready for Baby!
Sign up for our monthly pregnancy email series, and you'll get regular updates on your baby's development, helpful timelines to get ready for their arrival, must-have baby needs and so much more! PLUS, you'll get instant access to the MomsWhoThink "Ultimate Guide to Baby Naming in 2022."
CLICK HERE
to get started!
The baby name Grace came from the Puritans as a way to recognize the divine grace that the Christian church believes comes from God. Now, however, the name is not only used among the church. It is seen in use by parents from every religion for their children and remains a name found on the top 50 list.
Meaning of the name Grace:
Latin: charm, grace
English: grace
Origin of the name Grace:
The baby name Grace comes from the Latin word "gratia." The word grace was used in the English language, primarily among the church, before it became a name. The Puritans created this virtue name during the 17th century for children who came into the Christian faith through baptism. Before the time of the Puritans, however, there was a name called Gracia with the same meaning.
Symbolism of the name Grace:
The baby name Grace literally means grace. The Puritans meant it to represent the gift of God's love that is given through grace, according to the Christian faith.
Style of the name Grace:
Traditional
Gender of the name Grace:
Females almost exclusively are given the baby name Grace.
Pronunciation of the name Grace:
GRAYS
Number of syllables in the name Grace:
One
Emotion evoked from the name Grace:
The baby name Grace is classic and simple. It has a sense of purity and belonging associated with it.
Alternative spellings for the name Grace:
Nicknames for the name Grace:
Popularity of the name Grace:
In the year 2020, the baby name Grace ranked at number 28, just as it did in the year 2019. The baby name has had a slight decline, as it was on the top 20 list from the years 2000 to 2011, except for the year 2008 when the name was number 21. Grace was also on the top 20 list, however, from the years 1900 to 1908.
Related names for the name Grace:
Great middle names for Grace and their meanings:
Famous people with the name Grace:
Graces in popular culture: