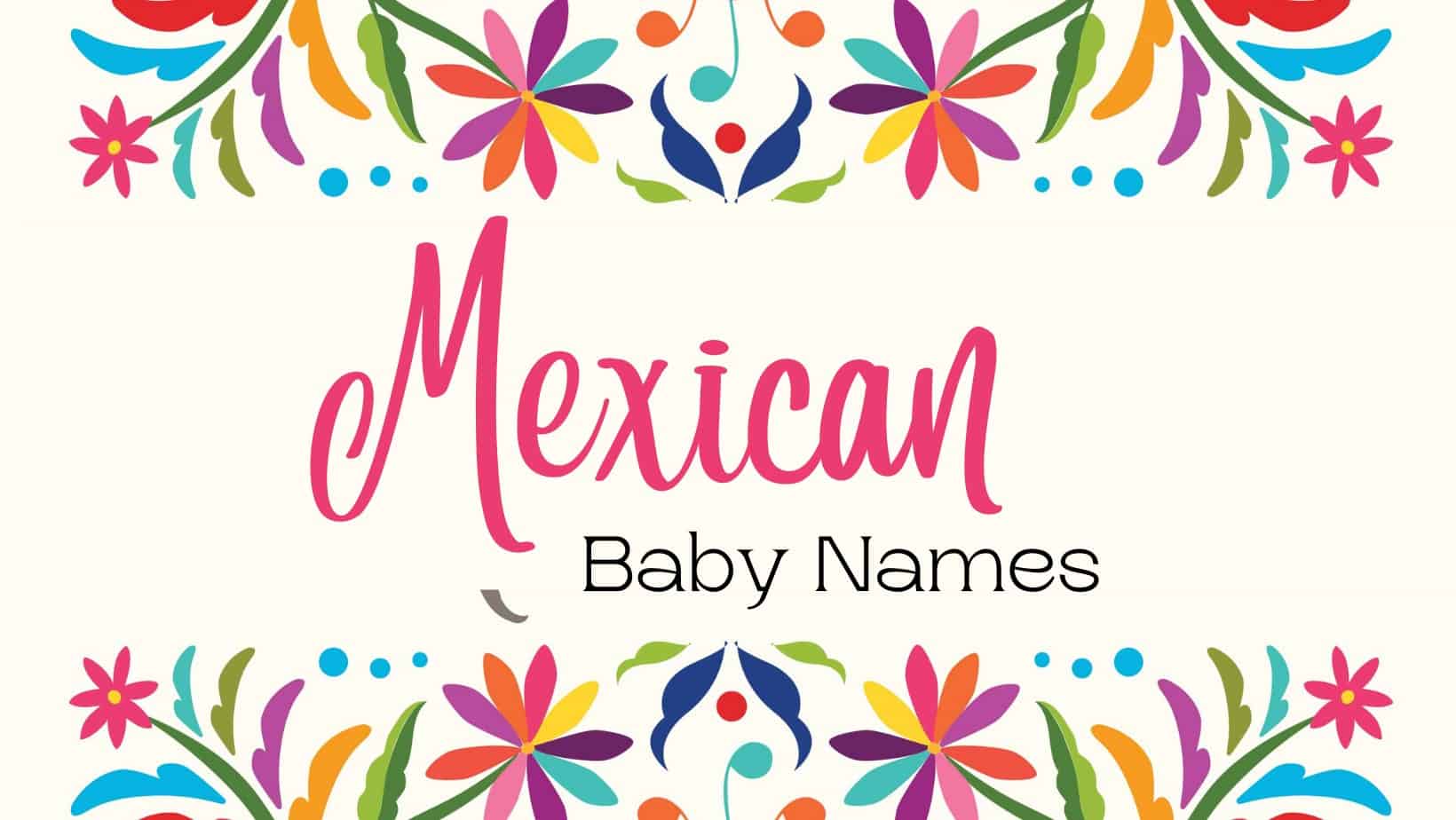 This list of Mexican baby names is filled with a variety of spirited options. From Herminia to Charro to Pablo and beyond, the list is filled with delightful names for both boys and girls. Take a look and find the baby names that works best for your little one!
RELATED: Mexican Baby Names for Girls AND Mexican Baby Names for Boys
Adoncia

This is an unusual girl's name that is Spanish in origin. The meaning is "sweet one".

Alano

A quality name for a boy. The Spanish meaning is "handsome". Can also mean "noble and bright" and is a variant of Italian Alan.

Angel

Angel is a popular unisex Mexican name. It is predominant among males in the Hispanic culture and means "messenger".

Belicia

A baby male name, but can be unisex. The Mexican translation is "dedicated to God".

Buinton

Buinton is a Spanish male name. It simply means "born fifth".

Charro

This is a great name for a Mexican baby boy. It is a nickname for "cowboy" and is popular in Argentina.

Chico

A popular boy's name that is the Spanish abbreviation of Ezekiel. The true meaning is "boy or lad".

Christon

A well-loved name of Spanish origin for males. It stands for "follower of Christ or anointed one".

Drina

A Mexican female name that is striking and different. It means "helper and defender of mankind".

Emma

A popular baby girl name in many languages, including Mexican. Originally of the Greek and transformed to English and Spanish. The word means "universal" or "whole."

Gitanta

This is a rare baby boy name of Spanish origin. It stands for "gypsy" and is a great change of pace for a newborn.

Hector

Ancient in origin, Hector is of Mexican origin and stands for "tenacious".

Herminia

A beautiful female name for a Mexican baby. The Spanish origin means "lady of the earth.

Hugo

A popular male name in the Spanish community, it stands for "one of intelligence". This is an appealing name since the seventh Harry Potter novel where Hugo Strange is a character.

Ishmael

In the Bible, Ishmael was the son of Abraham and Sarah's slave woman, Hagar. The Spanish meaning is "God listens".

Kesare

The Spanish version of Latin Cesarina, the original meaning is "head of hair" or "long-haired". Mainly used in the female version.

Madeira

The feminine version in Spanish, Madeira stands for "sweet wine". An also known island that was settled by the Portuguese just off of Morroco.

Mannie

Formed from Emmanuel, this Spanish name means "God is with us".

Melosa

This is a beautiful female name used in the Mexican tradition. Always means "sweet and gentle" and fitting for a newborn.

Maria

– This is a common compound name used in Spanish countries. It is of the female gender and combines Mary and Joseph as the parents of Jesus.

Natel

A strong rendition of an old Spanish name, its meaning is "born at Christmas" for holiday male babies.

Pablo

This is the male variant of Paul and stands for "small' in the Spanish language.

Pepe

A popular Spanish baby boy's name that is derived from the name Joseph. Its translation is "He shall add".

Pueblo

This is a common Spanish male name that simply means "from the city".

Ramona

A beautiful female Mexican name, the male version is Ramone. The original meaning is "wise protector".

Santino

In the Spanish language, Santino is related to the name Santo. This is a male name and the original meaning is "little saint".
Peruse thousands of baby names on MomsWhoThink.com! And follow us on Pinterest for more parenting inspiration!