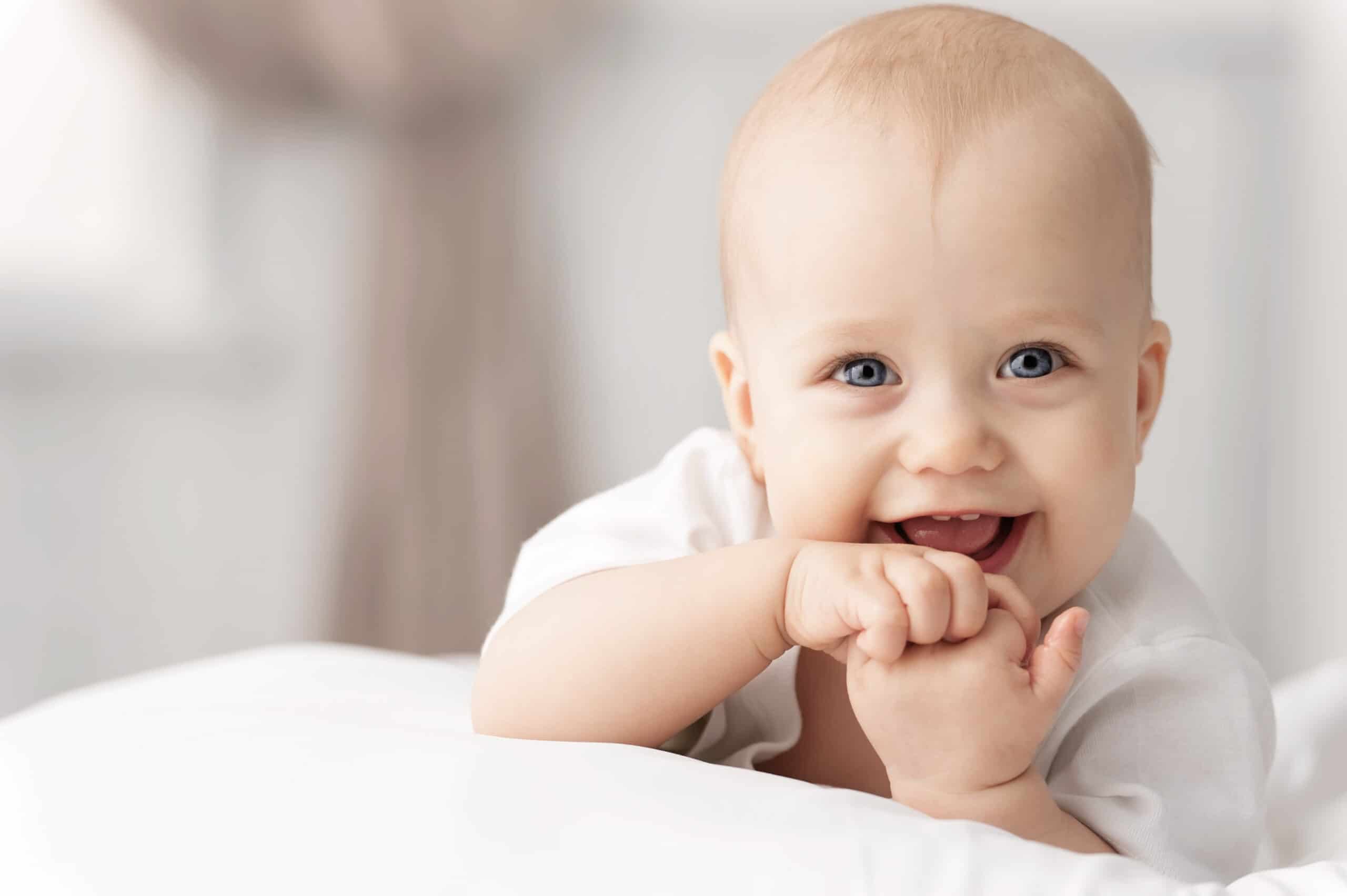 Let's Get Ready for Baby!
Sign up for our monthly pregnancy email series, and you'll get regular updates on your baby's development, helpful timelines to get ready for their arrival, must-have baby needs and so much more! PLUS, you'll get instant access to the MomsWhoThink "Ultimate Guide to Baby Naming in 2022."
CLICK HERE
to get started!
Elle didn't break into the top 1000 names until 2002. Althought the name has been around for a long time and is the title of one of the foremost fashion and social issue magazines, "Elle", it wasn't until recently that it began to gain popularity thanks in part to the 2001 movie "Legally Blonde". Keep reading to find out more about this baby name.
Meaning of the name Elle:
French: She
Origin of the name Elle:
French. Elle is derived from the French pronoun translating into "she". It is also the diminutive of other names such as Eleanor, Eloise, and Elizabeth.
Symbolism of the name Elle:
The name Elle means "she" and symbolizes refinement, and grace.
Style of the name Elle:
Classic
Gender of the name Elle:
By the very nature of the meaning of the name "Elle" (she), Elle is a girl's name.
Pronunciation of the name Elle:
el
Syllables in the name Elle:
One
Emotion evoked from the name Elle:
The name Elle evokes a feeling of sophistication, class, and romance.
Alternative spellings for the name Elle:
Ell, El
Nicknames for the name Elle:
El, L
Popularity of the name Elle:
According to the Social Security Administration index, Elle was ranked as the 371st most popular girl name in 2020. It had its highest ranking in 2019 at 353rd and has been in the top 1000 names since 2002.
Related names for the name Elle:
Ellen, Elike, Elise, Else, Ellie, Elli
Great middle names for Elle and their meanings:
Celeste (heavenly)
Grace (charm, goodness, generosity)
Harmony (perfect unity)
Kate (pure)
Mae (the fifth month)
Rose (rose flower)
Famous people with the name Elle:
Elle in movies/pop culture: