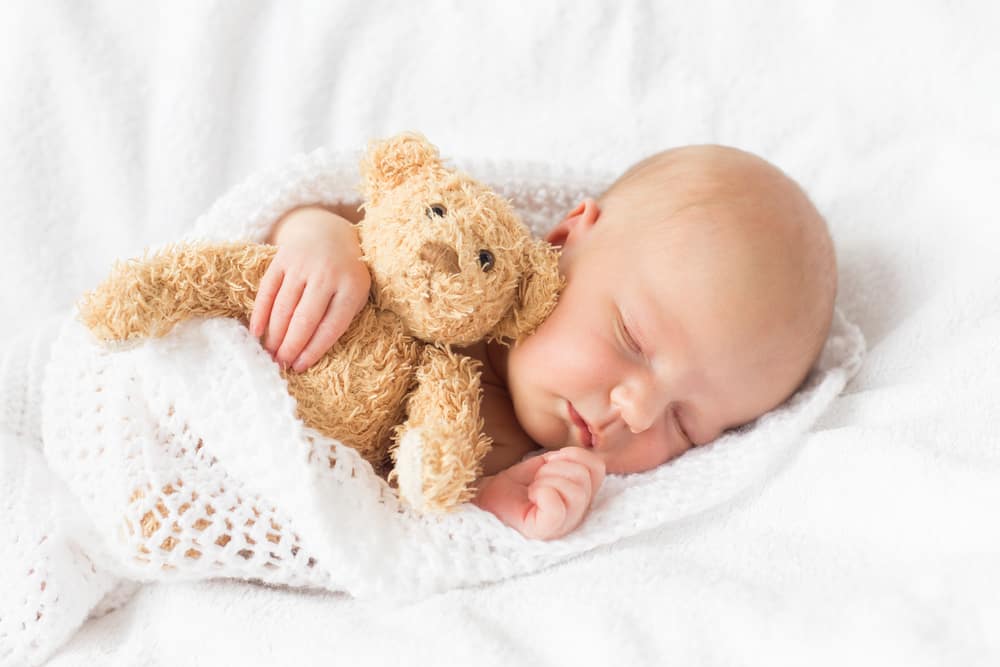 Whether you're looking for something retro like Gregory, or something more exotic like Guillermo, we have a great list of baby boy names that start with the letter G. Take a look!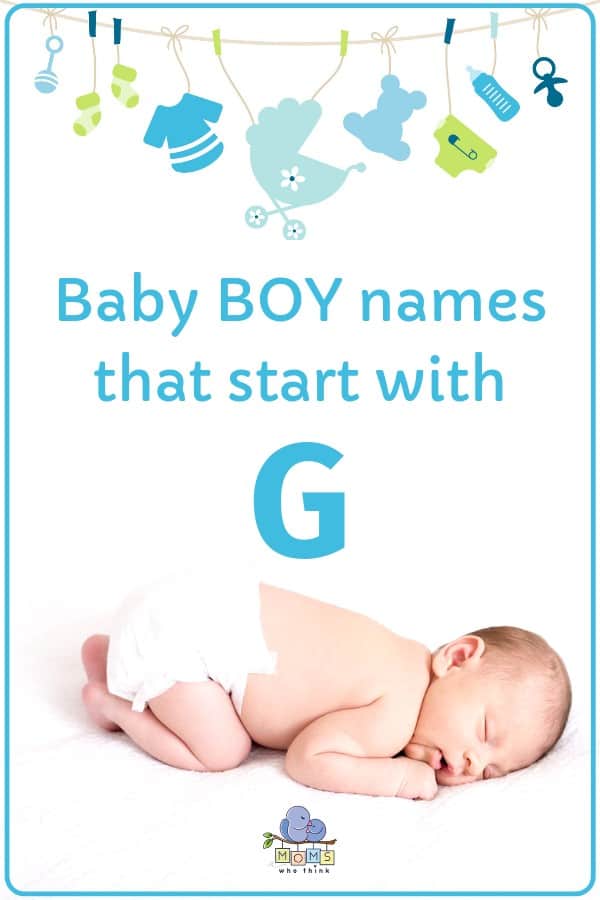 Modern Baby Boy Names Starting with G
First we'll start with the most popular baby boy names in 2021:
Gabriel — Gabriel frequently ranks among the top 50 baby names for boys. It is also the namesake of numerous popular songs, including "Gabriel and Me" by Joan Baez, "Gabriel's Mother's Highway Ballad" by Arlo Guthrie, and "Gabriel's Oboe" by Yo-Yo Ma.
Galen
Giannis
Graydon
Geovany — Geovany as a given name is of Spanish origin. It is more common in Spanish-speaking Central and Latin American countries than in Europe.
Gavin — Gavin as a baby name, in the United States, is most popular in Wyoming, North and South Dakota as well as in Vermont, Maine, and New Hampshire. It is considerably less popular in Texas, and California.
Gadiel — Gadiel is not only the archangel said to guard the Garden of Eden. In modern times, some claim he is a guardian angel who can grant you prosperity and wealth.
Gene — Gene initially began as a nickname, but steadily grew into its own unisex given name.
Genesis — Genesis as a name, cracked the top 1000 baby girl names in 1988, rising as high as 55th in 2013. As a boy's name, Genesis did not make it into the top 1000 until 2018, it is on the rise with its best showing in 2020 where it ranked the 828th most popular boy names.
Giovany — Giovany has a unique pronunciation. Though in America, people would normally pronounce the i, it is actually silent in this name. For this reason, the prefix "gio" sounds like "jo."
Gareth — Gareth as a given name first appeared in "Le Morte d'Arthur" by Thomas Malory. Gareth was the name given to one of King Arthur's knights and the brother of Gawain.
George — George was one of the most popular names in the monarchy of Great Britian. The kings of the country all had the name for over 116 years.
Giovanni — Giovanni and John are actually the same names! They are just different translations of the name Iohannes in Latin.
Grayson — Grayson isn't just popular in the United States. Other English-speaking countries, like Scotland, England, Canada, New Zealand and Australia, are picking up on this popular trend for baby boy names.
Grant — Grant isn't just a popular given name. It's a common surname as well. Celebrities like actor Hugh Grant, singer Amy Grant and actor Cary Grant are just a few examples. President Ulysses S. Grant is another.
Granger
Gentry
Garrett — Garrett reached peak popularity during the 1990s and even stayed on the list of the top baby names for boys in the United States for most of the decade.
Gage
Garett — Garett, and the original Garrett, became popular because of the "Twilight" movies. Garrett was a character who was a vampire.
Griffin — Griffin appears frequently in literature, art, and heraldry. For example, the name Griffin inspired the story of the Gryffindor House in the Harry Potter series.
Gionni — Gionni is thought to be a shortened form of the name Giovanni!
Gregory
Gael
Graeme — Graeme ranked among the top 1,000 baby names for boys for two years from 2012-2013.
Graham — Graham is the namesake of one of the most famous snacks in the United States since the 19th century. Known as the graham cracker, this wafer was the brainchild of Presbyterian minister and dietary reformer Sylvester Graham. As a member of temperance movement, Graham encouraged vegetarian dieting as well as the consumption of coarse whole wheat (now known as graham flour). His followers called themselves the Grahamites.
Greyson — Greyson as a name is like many English surnames and was descriptive of the person's occupation. In this case, Greyson meant that the person was the steward of a Great House, an important and prestigious role to have.
Gregorio — Gregorio is a given name and it is also a common surname.
Genaro
Gray — Gray is more common as a surname. Some notable people with the name are rapper Terius Gray, singer Josh Gray, singer and YouTuber Conan Gray, singer Macy Gray, and football player J.T. Gray.
Grayden — Grayden initially began as a surname, and there's no exact indication when it fell in use as a given name due to how rare it is.
Gerardo — Gerardo Meija is the real name of an early 1990's singer that was known better for the name of his famous 1991 single, "Rico Suave".
Gatlin
Geovanny
Giuseppe
Gustavo
Gunner — Gunner has a very militaristic and powerful feel, going back to the Scandinavian roots. This is especially since the meaning of the name does have to do with warriors.
Grady
Graysen — Greyson is a spelling of the more popular name Grayson that didn't become prevalent until the 21st century!
Greysen — Greysen is nowhere near as popular as the original, Greyson. It is over a top 1,000 option, while Greyson is a top 100.
Guadalupe — Guadalupe ranked among the top 500 baby girl names from the early 1900s through the mid-2010s. It is also the namesake of the Mexican hymn "La Guadalupana."
Gabe
Garret
Gaven — Gaven and Gavin disappeared as popular baby names after Medieval times. It was not until Scotland brought them back in the twentieth century that they became well-used again.
Gary
Gideon — Gideon was a popular name for boys during the Puritan era of New England, and it remained common in America until the early 1900s. After disappearing from the ranks of popular boy names for nearly a century, Gideon underwent a major revival and reappeared among the top 1,000 baby names for boys from 2000-2010. Gideon went on to rank among the top 500 baby names for boys from 2011-2020. It is also the namesake of the song "Gideon" by the rock band My Morning Jacket.
Gunnar — Gunnar is a popular baby name for celebrities. NFL player Boomer Esiason, singer Brandon Flowers, country music singer Randy Montana, baseball player Sonny Gray and hockey player Rob Klinkhammer all used the name for their sons.
Glen — Glen almost has a vintage feel in modern times. In the mid and early twentieth centuries, however, it was associated with the popular kids.
Grey — Grey has ranked among the top 1,000 baby names for boys born in the United States since 2013. Some experts attribute this occurrence to the popularity of fictional characters such as Dr. Meredith Grey. It is also the namesake of the song "Grey" by the British heavy metal band Paradise Lost.
Geoffrey
[wpdreams_ajaxsearchpro id=2]
---
Unique Baby Boy Names Starting With G
While it's fun to see what lots of other people are naming their babies, many people prefer to find baby names that are more uncommon. To that end, below is the some of the more unusual & unique boy names that start with G:
Gianni — Gianni first ranked among the top 1,000 baby names for boys in 1997. Some experts attribute this occurrence to the unexpected death of legendary fashion designer Gianni Versace. The name ranked among the top 1,000 baby boy names from 1997-2017, and it has ranked among the top 500 baby names for boys since 2018.
Gerald — Gerald as a given name is of Germanic origin but spread to the United Kingdom and other countries as the influence of the Germanic language spread across northwestern Europe.
Gus
Gerson
Gavyn
Gaige — Gaige is also the name of a popular and historic homestead found in Schenectady County, New York known as "Gaige Homestead".
Gibson — Gibson first appeared among the top 1,000 baby names for boys in 2010. The name Gibson ranked among the top 1,000 baby boy names from 2010-2018.
Gilberto — Gilberto ranked among the top 1,000 baby names for boys for over a century from 1912-2013.
Giovani — Giovani, believe it or not, is the Italian variation of the much more popular name John. Both date back to the ancient Hebrew names Iohannes and Yochanan.
Gilbert — Gilbert may make a comeback because of its adorable nicknames. Parents love Gil to start. Other options that are more youthful include Gib and Gibby.
Giancarlo
Gauge — Gauge ranked among the top 1,000 baby names for boys from 2005-2016.
Gianluca — Gianluca has been quite popular in Italy and some Spanish-speaking cultures over the years, but it has been catching on in the United States too. One of the most notable people with the name may be soccer player Gianluca Busio. He is a midfielder for Serie A club Venezia and the United States national team.
Giovanny — Giovanny ranked among the top 1,000 baby names for boys from 1997-2014.
Gannon — Gannon is a Gaelic surname common in Ireland. Gannon is not commonly used as a given name outside of the US.
Gordon — Gordon Ramsay may be the most notable person with the name. The Scottish celebrity chef, who is known for his bluntness, owns several highly-rated restaurants and hosts multiple television shows.
Glenn
Garrison — Garrison is a traditional surname currently rising in popularity as a given name. In 2020, a total of 136 boys received the name Garrison at birth.
German — German with an accent on the "M" is actually a fairly common name in Spanish-speaking culture. Germán is especially common in South and Central America.
Gerard
Gino — Gino, though it began as a nickname, has always been one of the most popular Italian boy names in America. It has a very entertaining feel to it.
Gonzalo — Gonzalo as a given name is a traditional favorite. Gonzalo was a character in William Shakespeare's play "The Tempest".
Gian — Gian is a variant of Gianni, a masculine Italian name.
Guy — Guy ranked among the top 1,000 names for boys born in the United States from 1900-2006.
Geovanni
Did you find any winners in the list of rare boy names that start with G? If not, don't worry! We have thousands more names on the site to choose from. Be sure to check out all baby names that start with Gas well as middle names that start with G.