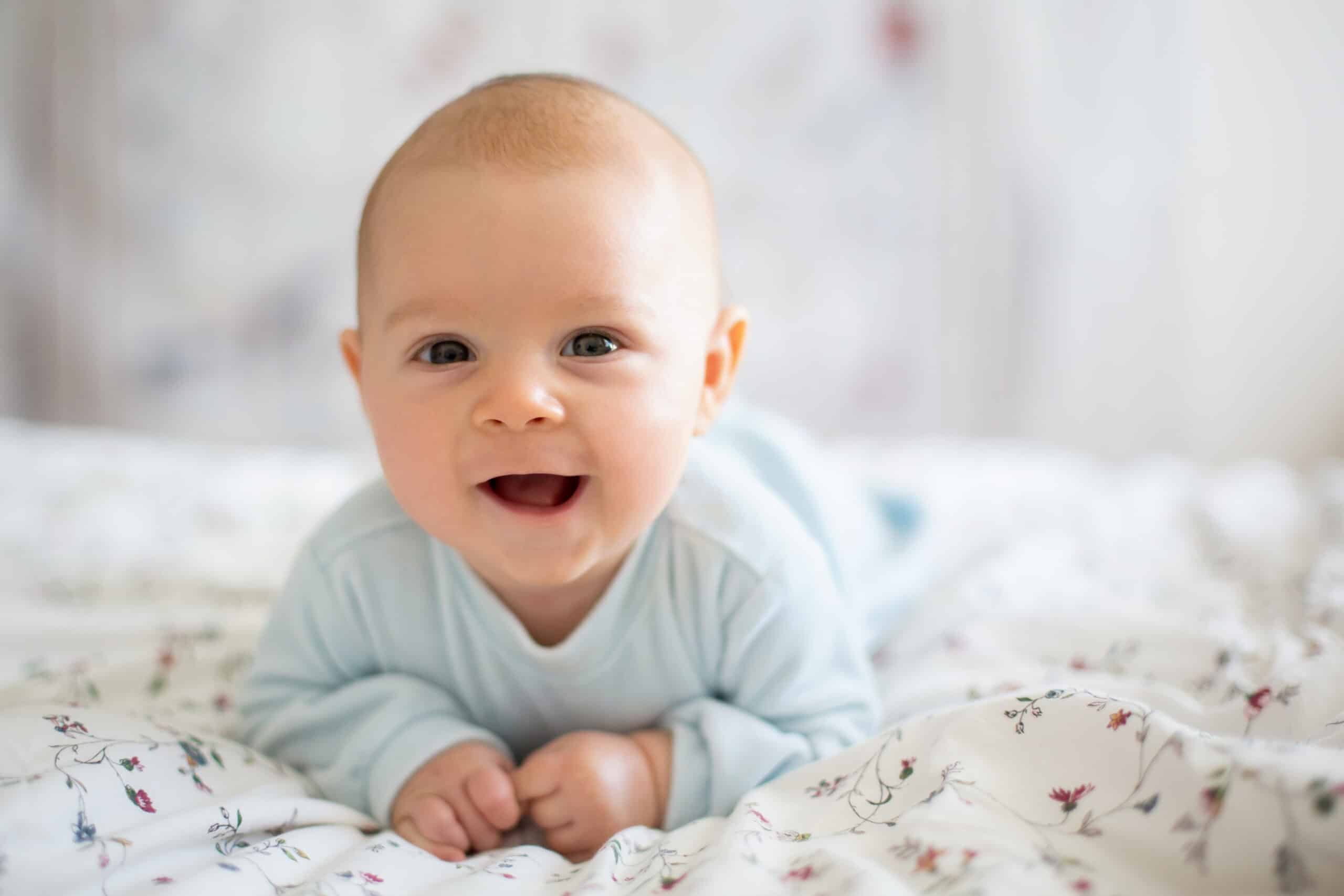 Let's Get Ready for Baby!
Sign up for our monthly pregnancy email series, and you'll get regular updates on your baby's development, helpful timelines to get ready for their arrival, must-have baby needs and so much more! PLUS, you'll get instant access to the MomsWhoThink "Ultimate Guide to Baby Naming in 2022."
CLICK HERE
to get started!
If you're looking for a cute one-syllable moniker for your baby boy, you can't go wrong with Grant, a name that has represented everyone from star athletes to handsome actors and even a president. It's a popular surname and given name that hasn't fallen out of style in well over a century. It's versatile. Grant pairs well with almost any multi-syllable middle name, and it has both old-fashioned and modern appeal.
Meaning of the name Grant:
Latin: Grand, large
English: Great, tall
Scottish: Big, tall
Origin of the name Grant:
The name Grant is thought of as an English and Scottish name that was derived from the Latin word "grandis," which means "grand" or "large."
Symbolism of the name Grant:
Grant often represents a person who is physically tall or has a larger-than-life personality.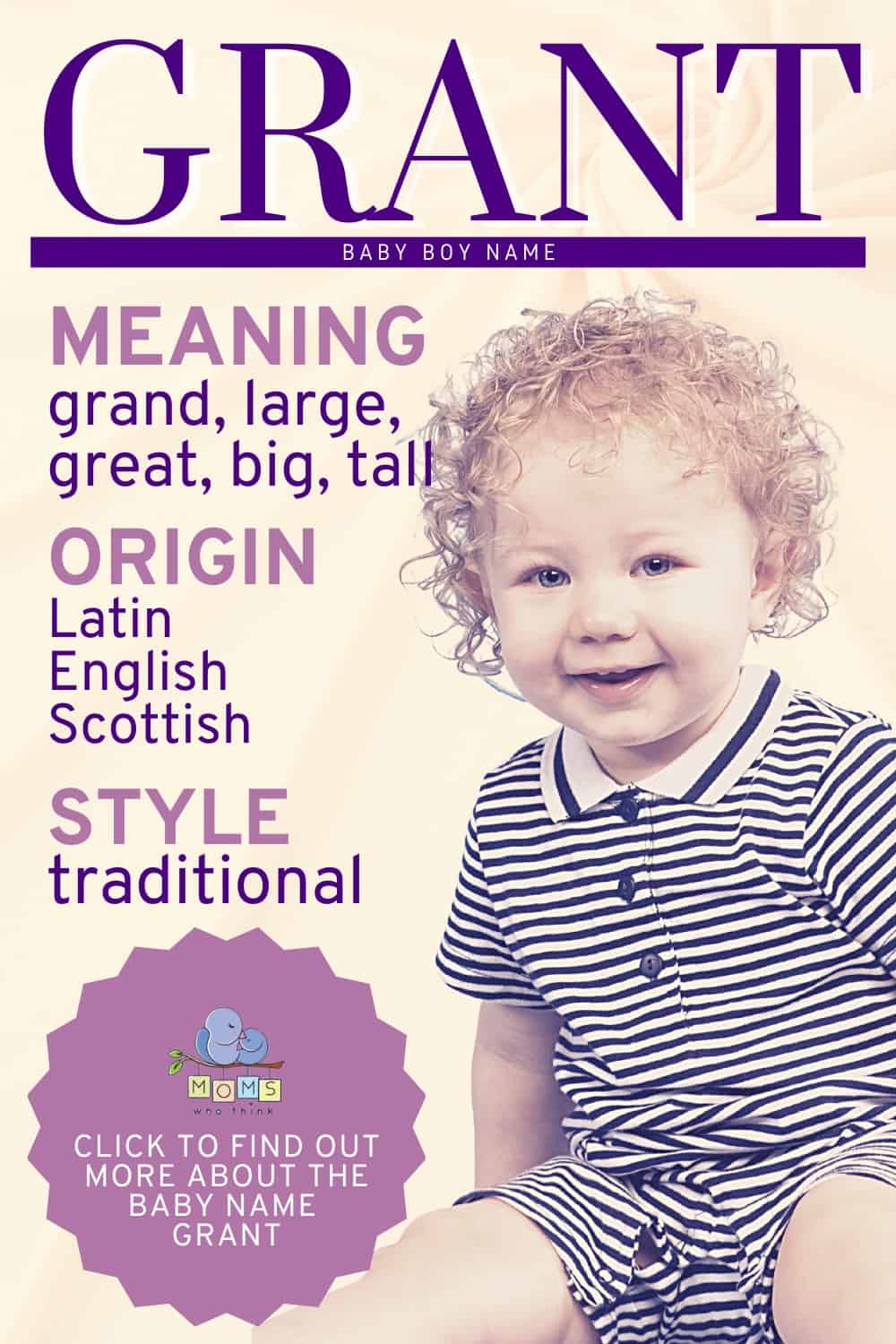 Style of the name Grant:
Traditional
Gender of the name Grant:
Grant is a boy's name.
Pronunciation of the name Grant:
GRAANT
Number of syllables in the name Grant:
One
Emotion evoked from the name Grant:
Grant evokes the image of a person who is cool and laid back and possibly athletic.
Alternative spellings for the name Grant:
Nicknames for the name Grant:
N/A
Popularity of the name Grant:
The baby name Grant has been pretty popular throughout the 20th and 21st centuries. As of 2020, it was ranked at number 213, according to the Social Security Administration.
Related names for the name Grant:
Great middle names for Grant and their meanings:
Famous people with the name Grant:
Grants in popular culture: