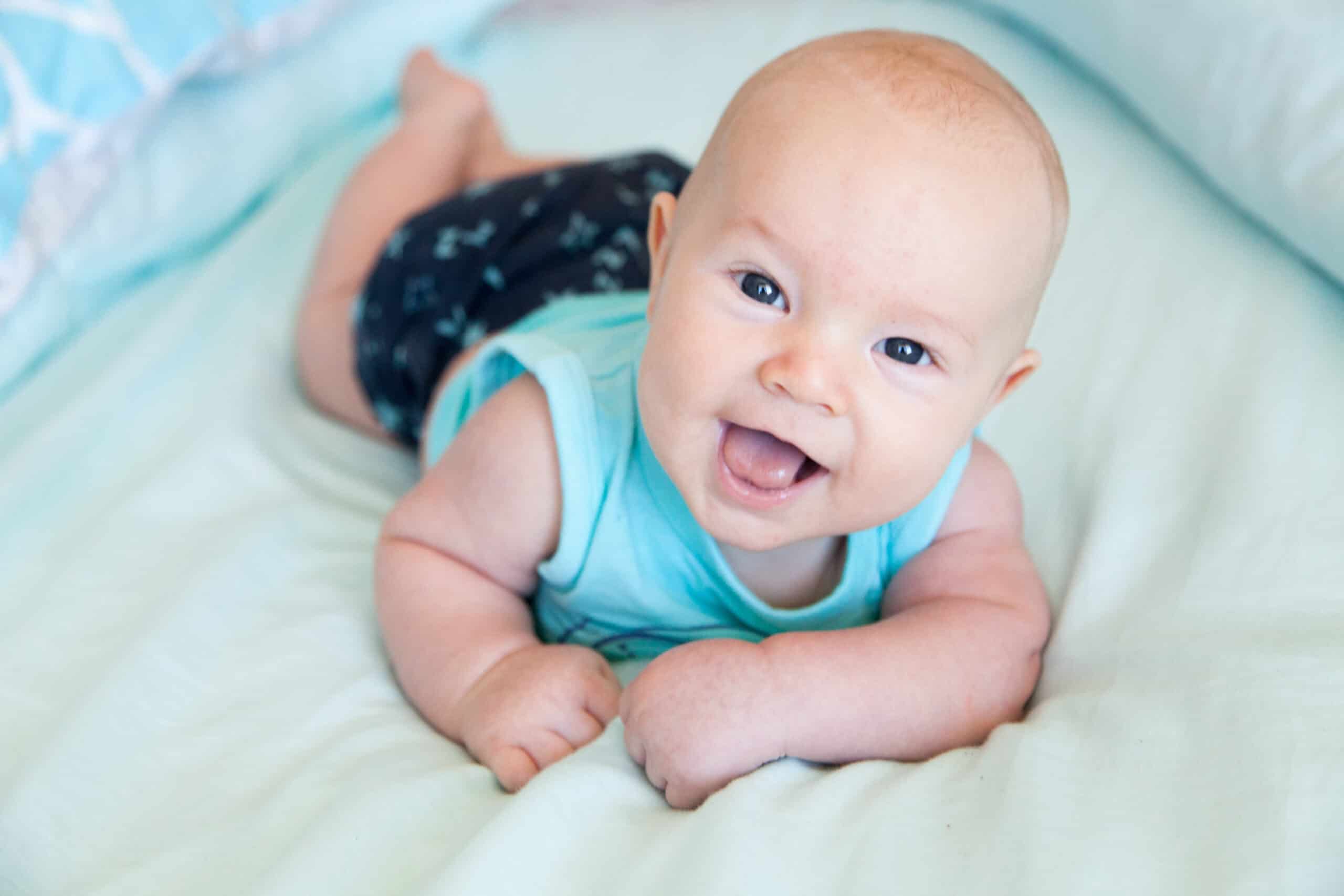 Whether you're looking for a traditional name like David or Daniel or something more progressive like Denim or Dash, here's a list of baby boy names that start with the letter D to help you in your search.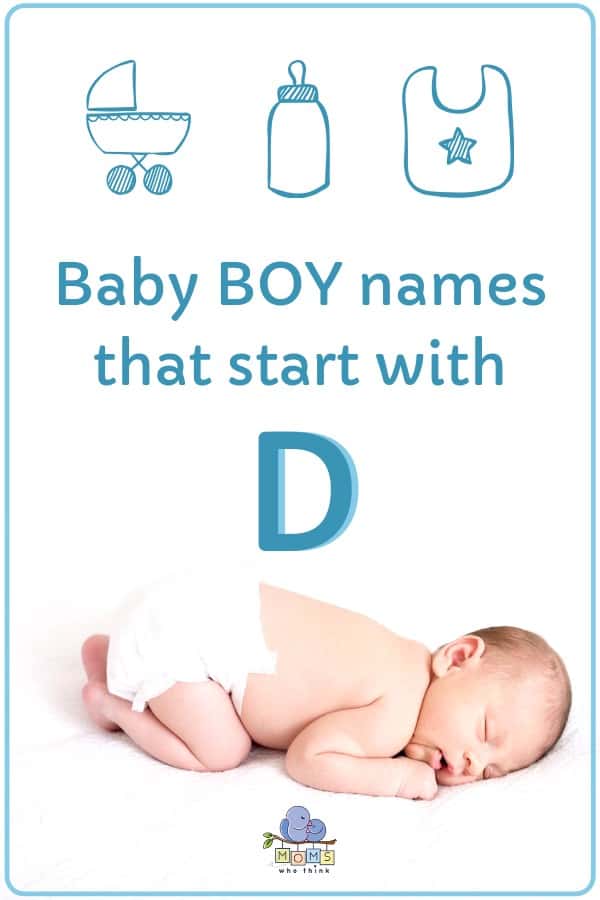 Modern Baby Boy Names Starting with D
First we'll start with the most popular baby boy names in 2021:
Daniel — Daniel as a name has long been popular in Ireland. Daniel lends its name to Irish ballad "Danny Boy" written by Frederic Weatherly in 1918. The song is beloved by the Irish for the story of a parent sending their child away to war or the Irish Diaspora.
David — David is so popular that one in every 28 people in America are named David.
Dylan — Dylan, the god over the sea, who originally had the name is said to be who made the waves in Great Britain and Ireland. He was said to have caused the waters to cry and mourn over his death by Govannon.
Dequan
Devontae — Devontae has never quite reached the same level of popularity as the other variations which have ranked in the 2000s.
Devion — Devion occurs as a family name in various communities across the United States. In 2020, a total of 17 baby boys received the name Devion at birth.
Demond — Demond Wilson is most famously known for his role as Lamont Sanford on the hit 1970s sitcom "Sanford and Son." The show first aired in 1972, and by 1973, Demond was one of the top baby names in the country.
Deante — Deante did not last as long as Deonte as a top 1,000 name. It was only on the list for five years, while Deonte was on the list for 20.
Dontrell
Dorien
Dyland — Dyland is derived from the name Dylan. The original version has become quite popular over the years and even inspired spin-offs like Dyland, thanks to pop culture giants like musician Bob Dylan and poet Dylan Thomas. Dylan has become so popular in the United States that it's sometimes considered a name for boy boys and girls.
Demarius
Dior — Dior as a given name is uncommon in France, where it is still primarily a surname. Dior is most closely associated with Christian Dior, founder of high fashion house Dior.
Darey
Devansh — Devansh is the male version of the more popular female name Devanshi!
Daylin
Daren
Daven — Daven as a given name is unrelated to the traditional Hebrew prayers found in the Siddur. Daven means "prayer" in Hebrew.
Davien
Deron
Derion — Derion peaked in popularity as the 1,551st most popular baby name for boys in 2008.
Daunte
Dominic — Dominic is a baby name that was traditionally given by Roman Catholics to boys that were born on a Sunday.
Dakotah
Diego — Diego is a notable name in Spanish culture. The most important Spanish figure with the name is the famous painter, Diego Rivera.
Dusty
Darrien
Damani — Damani Nkosi may be the most notable American with the name. The rapper recorded his first track in 1999, and since then, he has worked with several famous artists, like Dr. Dre, Swizz Beatz, Pusha T, and Snoop Dogg. More recently, he also works as a producer.
Deanthony
Damian — Damian ranked among the top 100 baby names for boys from 2012-2013.
Dereon — Dereon is one of the only names with an unsure name that was on the top 1,000 list. It only lasted three years, however.
Dillion
Dajuan — Dajuan comes from the Spanish name Juan, as mentioned. Don Juan was the most popular individual with the name, inspiring parents around the world to give it to their children.
Darrian — Darrian ranked among the top 1,000 baby names for boys from 1993-1999.
Domingo
Denim
Damoni — Damoni is actually the name of a tropical freshwater snail. The Paramelania damoni was named for Robert Damon from Weymouth, England, a man who collected the snails. The snails are usually found in Africa in Brundi, Tanzania, Zambia, and Congo. More specifically, they're found in Lake Tanganyika, one of Africa's Great Lakes and the second-oldest freshwater lake in the world. It's also the second-largest and second-deepest lake in the world.
Daxon
Devin — Devin is an Irish name meaning "poet". The filid were an an ancient Irish aristocratic social class composed of poets who served the ruling class in an official capacity.
Derek — Derek is centuries old, but it did not come to American until the 1940s. It quickly became popular, however, as it was a top 100 name from 1970 to 1995.
Devante — Devante became popular in America because of singer DeVante Swing. DeVante Swing was only a stage name for Donald DeGrate Jr.
Daylan
Dave
Dakoda — Dakoda is a variation on the spelling name of the native Dakota people!
Dov — Dov was a word in the Bible used to indicate a "bear" among the Israelite people. In modern times, however, bears no longer roam throughout Israel.
Damien — Damien began as an alternative spelling for the Greek name Damian. The French are who originally came up with this alternative spelling.
Decker
Dejuan
Danilo
Dawson
[wpdreams_ajaxsearchpro id=2]
---
Unique Baby Boy Names Starting With D
While it's fun to see what lots of other people are naming their babies, many people prefer to find baby names that are more uncommon. To that end, below is the some of the more unusual & unique boy names that start with D:
Declan — Declan as a name can be traced back to the 5th century where it was borne by Saint Declán of Ardmore who is credited with bringing Christianity before Saint Patrick arrived.
Damarcus
Dakota — Dakota comes from the name of a Native American tribe native to the Mississippi Valley. North and South Dakota take their names from this tribe.
Dalton — Dalton as a given name has a long history, with one of the most well-known being the Dalton Brothers gang. They were a group of lawmen and outlaws active for years in the Wild West.
Damir
Dovid
Dominick — Dominick is the second most popular version of this name. The original, Dominic remains more popular. Dominic is a top 100 option at rank 99.
Donavin — Donavin has risen in popularity throughout the 2010s. Some experts attribute this rise in popularity to the fame of football players like Donavin Davis, Donavin Newsom, and Donavin O'Day.
Deontae
Dayne
Dean — Dean as a baby name surged in popularity in 1956 due to the tragic 1955 death of James Dean. The actor was a heartthrob and an icon of teenage rebellion best known for his role in the film "Rebel Without a Cause". The actor was only 24 years old when he was killed in a car accident.
Dante — Dante has ranked among the top 500 baby boy names since the early 1970s. In Europe, the name has been popular for centuries. Dante began as a contracted form of the name Durante. Popularity of the name Dante quickly surpassed the early medieval version, and Dante has remained the dominant spelling ever since.
Demetri
Drew — Drew as a given name has replaced Andy as the more popular nickname for the name Andrew. Neither nickname has outpaced Andrew in popularity.
Drake — Drake as a name has been around a long time but it is no coincidence that it had its highest ranking in 2010. Drake was coming off of the TV show "Degrassi: The Next Generation", and having his debut album hit number one on the US Billboard top 200. It was not hard to see why parents gravitated towards Drake as a name for their babies.
Davonte
Dallas — Dallas is the name of a major city in Texas that is named for American Vice President George M. Dallas.
Derrick — Derrick is still a top 1,000 baby name, but it's not nearly as popular as it was back during the 1970s and 1980s. For most of those decades, it was a top 100 name as well. It peaked at number 74 in 1980.
Donavon — Donavon Frankenreiter is probably the most notable person with this version of the name. He's a musician and a surfer who plays, you guessed it, surf rock. He's been releasing music since 1994, and he has worked with Jack Johnson and G.Love.
Deondre
Daylon — Daylon was meant to be a more modern and fun version of Dylan. Despite this, Daylon has not gained in popularity and Dylan is still a top 50 name as of 2020.
Devlin — Devlin originated as a written name for the first time in the book "Bishop of Kells." It was a surname in the work, seen as O'Devlin.
Dillon — Dillon, Texas was the name of the fictional town where the TV show "Friday Night Lights" took place.
Dakari — Dakari is a baby name that's only recently crossed the cultural boundaries as it was always popular in Africa, but just made it into the top 1000 in the U.S. in 2018.
Devon — Devon is most likely associated with the place name. Others state, however, that it could be a variant of the name Devin which means "poet."
Dustin — Dustin became popular in the 1970s and 1980s due to actor Dustin Hoffman.
Darrin
Darrion
Donnell — Donnell ranked among the top 1,000 baby names for boys from 1936-2001.
Duke — Duke periodically ranked among the top 1,000 baby names for boys throughout the 20th century. After a decades-long hiatus from the list, Duke reemerged as the 721st most popular baby name for boys in 2013. The name has remained popular ever since. Duke is also the namesake of the songs "The Duke" by Blind Melon, "Sir Duke" by Stevie Wonder, and "Duke of Earl" by Gene Chandler.
Danny — Danny is a well-loved name if only for the popularity of the wartime song, "Danny Boy."
Donald — Donald Fauntleroy Duck, aka Donald Duck, is probably one of the most recognizable characters on the planet. The Disney duck was first created in 1931. By 1934, he was appearing in Disney cartoons.
Darius — Darius was a popular name among Persian royalty. Darius the Great was the most famous, known for expanding the Achaemenid Empire.
Deklan
Dameon — Dameon and Damian originally had associations with horror movies in America. In Modern times, they are closer to the noble feelings seen in Europe.
Daron — Daron as a given name is a common variation of Darren. Daron may be related to the English name Darrell which means "from d'Arielle, France".
Dashaun
Daquan
Dash — Dash first appeared among the top 1,000 baby names for boys as the 947th most popular name in 2014. It has continued to rank among the top 1,000 boy names from 2014-2020.
Drayden
Demario — Demario was a popular baby name from the 1970s to the 1990s. This was the same time that other names with the "de" prefix were popular. Examples include Demarco and Demarcus.
Desmond — Desmond is a notable name throughout history. Famous bearers include veteran Desmond T. Doss, Desmond Morris who wrote "The Naked Ape," and Desmond Tutu who won a Nobel Peace Prize.
Diesel — Diesel is so unique that it's never been featured in the top 1,000 baby names at any point since 1900.
Damon — Damon isn't just a popular given name; it's also a common surname. Actor Matt Damon, baseball star Johnny Damon and actor and producer Mark Damon are all popular celebrities with the name.
Dylon — Dylon came about due to the spread of Dylan in the latter half of the 1900s. It may not have happened had it not been for Bob Dylan and poet Dylan Thomas.
Dennis — Dennis comes from Denis or Denys, the two French versions of the name. Denis was a third-century saint and the first bishop of Paris. He has a legend surrounding his life, especially since he was a martyr by decapitation. According to folklore, he picked up his head, walked, and began preaching.
Dyllan — Dyllan as a given name comes from Welsh mythology. Dylan was the twin brother of Lleu Llaw Gyffes and the son of Arianrhod. He was able to swim in the sea as well as a fish.
Daveon — Daveon is a newer form of Davion. Davion remains more popular for boys, as it is still on the top 1,000 list as of 2020. Daveon is only a top 8,300 option.
Demarco
Davis
Did you find any winners in the list of rare boy names that start with D? If not, don't worry! We have thousands more names on the site to choose from. Be sure to check out all baby names that start with D as well as middle names that start with D.