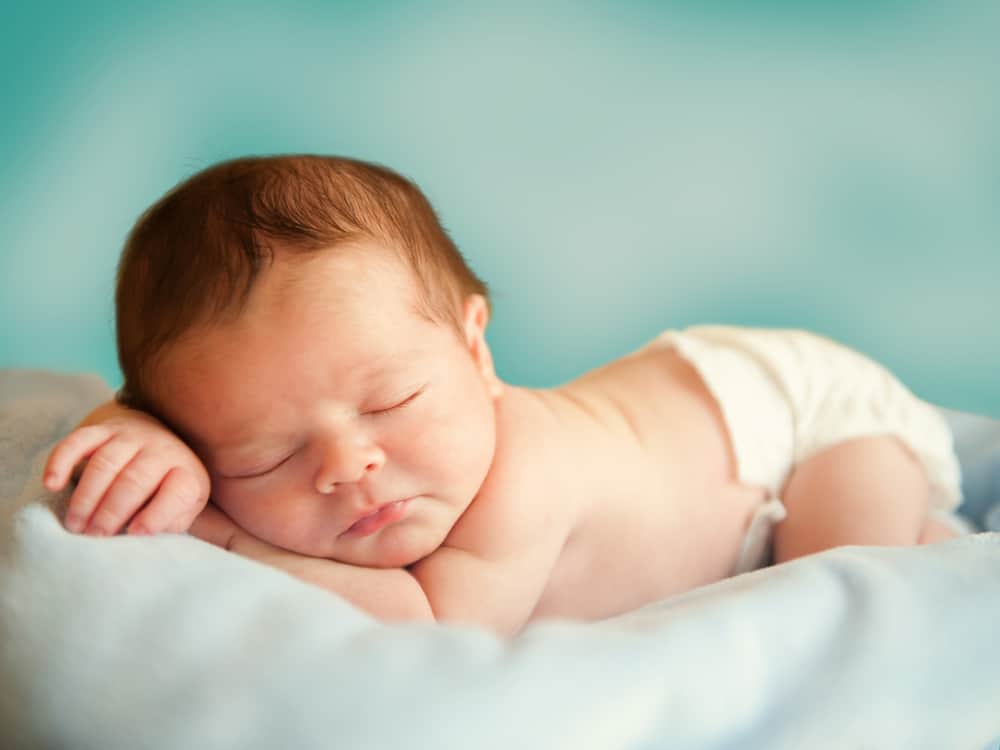 Perhaps you're looking for a traditional name for your baby boy — something like Charles — or something more popular, like Carter, here is a great list of baby boy names that start with C to help you find the perfect fit.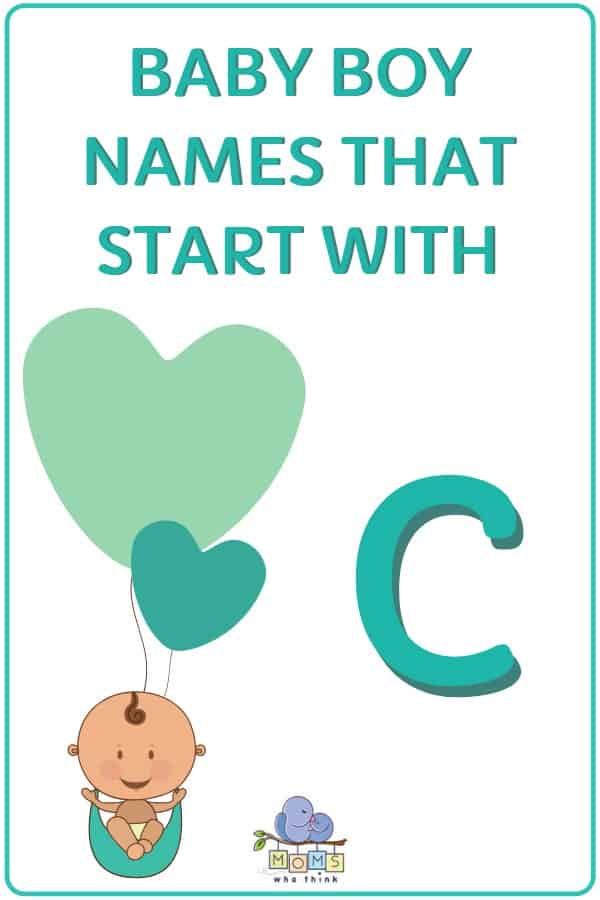 Modern Baby Boy Names Starting with C
First we'll start with the most popular baby boy names in 2021:
Christopher — Christopher began as a name for saints and early Christians after they asked Jesus into their hearts. Now, it is used by members of every religion and every culture.
Christian — Christian is a popular celebrity baby name. Rapper and business mogul Sean Combs has a son with the name, as does actor and director Mel Gibson. Comedian Eddie Murphy, tennis star Pete Sampras and football star Drew Brees also have sons named Christian.
Caleb — Caleb as a name used in the West derived from Hebrew but the variant Kaleb originates from the Phoenician language and means "servant of the lord."
Chayton — Chayton first appeared on the list of popular names in the United States as the 2,878th most popular baby name for boys in 1997. It peaked as the 1,708th most popular name for boys in 2001. Chayton is also one of the most popular names in the state of Oklahoma. The name Chayton was the 717th most popular names for boys born in Oklahoma in 2020. Some experts attribute this occurrence to the influence of Cherokee culture within the region.
Corde
Calen — Calen is a modern baby name with increasing popularity among new parents. In 2020, a total of 44 newborn boys received the name Calen in the United States.
Crue
Cadence — Cadence as a given name is sometimes thought of as the feminine version of the name Caden although the two names do not share a common origin.
Charley — Charley began as a nickname for the name "Charles", a typically masculine name that led to a unisex nickname and eventual given name.
Cru
Connor — Connor as a name is derived from the name Conchobar. Conchobar mac Nessa was a mythological king known for his tragic love of a woman named Deidre.
Cameron — Cameron as a name owes its rise of popularity in the mid-1980's to Cameron Frye, long suffering friend of the titular character of "Ferris Bueller's Day Off."
Carter — Carter has been a first name since the Middle Ages, and it is still on the top 50 list. IT has been on this list for close to 10 years.
Charles — Charles itself is basically always a first name for boys. The nickname Charlie, however, is a popular choice for both girls and boys in modern times.
Chancellor — Chancellor is one of several names that have become trendy because of their association with royalty and rulers. For example, names like King, Kingston, Kingsley, Prince, Princess, Queen, Queenie, Duke, and even Royal itself are all a part of that trend. Of course, actual members of the royal family have inspired names for centuries. For example, when Princess Charlotte of Cambridge in England was born in 2015, the name instantly became a 10 baby name for girls in the United States. It ranked at number four in 2020. When Meghan Markle and Prince Harry had baby Archie Harrison Mountbatten-Windsor in 2019, the name went from ranking at number 982 in 2018 to 466 in 2020 on the list of the top 1,000 baby names for boys.
Cayde — Cayde is a variant of the more traditional name "Cade"!
Chase — Chase isn't just a popular baby name. Many celebrities have it for a surname, including actor Chevy Chase, actress Daveigh Chase, and football wide receiver Ja'Marr Chase.
Coltyn — Coltyn feels more modern and trendy. Despite this, Colton still ranks higher, at rank 66 overall.
Calder — Calder first appeared among popular names for American boys as the 2,420th most popular name of 1988. The name is also popular in the Mid-Atlantic region of the United States. For example, Calder has consistently ranked among the top 1,000 names for boys born in Virginia since 2010.
Carson — Carson is a traditionally masculine name and although there was a brief time in the late 90's and early 00's when the name was being given to girls the trend never caught on.
Carlos
Colton — Colton is a name that sounds just like its meaning as it literally means "coal town" in its English background.
Cole — Cole is a multicultural name, though it is simple, as it is said to have French, German, and English origins.
Cooper — Cooper is a popular baby name for celebrities. Actors Bill Murray and Phillip Seymour Hoffman both have sons named Cooper, as does TV host Melissa Rivers.
Calum
Caelan — Caelan is also a popular name in Scotland. Both Scotland and Ireland used to primarily use the Gaelic language, which included names like Caolan and Caoilfhionn.
Casper — Casper the Friendly Ghost may be the first thing that comes to mind when you think of the name Casper these days. He starred in 55 cartoons between 1945 and 1959, appeared on several TV shows throughout the decades that followed, and appeared in his own movie, "Casper" in 1995. He has also appeared in comic books since 1952.
Coleson
Cassian — There were 133 babies named Cassian born in the United States between 1880 and 2018.
Cam — Cam is typically a name for baby boys, but Camaron Marvel Ochs, a female, sings under the stage name Cam. The country music singer and songwriter is from Huntington Beach, California. Since 2010, she's released three albums and has earned a Grammy nomination.
Colin — Colin Powell, former Secretary of State, is one of the most notable people in history with the name. He was the first African-American to hold the position.
Caden — Caden was created to keep up with the fad of names that ended in the -aden sound. Other names like this one include Brayden, Kaydence, and Hayden to name a few.
Callahan — Callahan as a name is most popular in Ohio where currently there are 27 people with this as a given name. This may be in part to the character Tommy Callahan in the 1995 movie "Tommy Boy" which was set in Sandusky, Ohio. The popularity of the movie, the location, and a desire for a unique name contributed to Callahan finding its footing as a given name.
Cody — Cody was a top 25 name for boys from 1991 to 1994. It has only become a popular unisex name in the last few years.
Cartier — Cartier is more famous for being the name of the French jeweler rather than for being either a given name or surname.
Camden — Camden as a given name is part of the early 2010's trend of boy's names ending in -den. Camden likely became popular as modern twist on the name Cameron.
Caspian
Calvin — Calvin as a name is probably most associated with American fashion designer Calvin Klein who reached international fame after launching his brand in 1968.
Cillian
Claudio
Cristian
Collin — Collin began as a nickname, but it has enjoyed tremendous popularity. This may be because of the popularity of boy names that sound very British or European.
Carsten — Carsten has been used as both a given name and a surname over the years. However, the version that starts with a "k," Karsten, is more common.
Christofer
Cedar
Conner
Cesar — Cesar ranked among the top 500 baby names for boys born in the United States from 1967-2021.
Cayden — Cayden is a popular celebrity baby name. Actor Kevin Costner named his son Cayden Wyatt in 2007. Soccter player Cobi Jones, basketball player Carlos Boozer and actress Esther Baxter also have kids named Cayden.
Clayton
Chauncey
[wpdreams_ajaxsearchpro id=2]
---
Unique Baby Boy Names Starting With C
While it's fun to see what lots of other people are naming their babies, many people prefer to find baby names that are more uncommon. To that end, below is the some of the more unusual & unique boy names that start with c:
Carmello
Chayse — Chayse has never been a top 1,000 baby name for boys in the United States, but the original spelling, Chase, has since the 1970s. It was even a top 100 name between 1995 and 2016, making it all the way to number 61 on the list. As of 2020, it ranked at number 123.
Cy
Corbin — Corbin is the name of a castle where the Holy Grail is hidden, making it very important to Christians and to Europeans.
Chayce
Constantine
Cairo
Callen
Charlie — Charlie Brown, the lovable star of the "Peanuts" comic strip may be one of the most famous Charlies in pop culture history. He's known for having bad luck, but he's always surrounded by a diverse group of friends and his beloved dog, Snoopy.
Castiel
Coltin
Cal
Caysen
Caius — Caius is a classic baby name on the path to resurgence. In 2020, a total 156 American boys received the name Caius at birth.
Cohen
Corey — Corey was among the top 100 baby names for boys from the late 1960s through the mid-1990s. It is also the namesake of the songs "Corey, Corey" by the Kingston Trio and "Darlin' Corey" by The Bluegrass Cardinals.
Crosby — Crosby is a name often associated with music. Bing Crosby was a popular crooner during the early and middle 20th century. David Crosby is an award-winning singer and songwriter who founded the bands The Byrds and Crosby, Stills & Nash.
Creed — Creed may be a popular baby name for boys, but it's also a name used widely throughout pop culture. It's the name of a successful rock band. They formed in 1994 in Florida, but they've been on hiatus since 2013. "Creed" is also the name of a horror novel by James Herbert. There is even a "Creed" series of films based on characters from the "Rocky" movie franchise.
Cade
Callan
Colby — Colby may have become popular in the late twentieth century especially due to a reality TV show. "Survivor" had a character with this name, who was one of the most popular of his season.
Carver
Cash — Cash first made the Social Security Administration's list of the top 1,000 baby names in 2003, which also happens to be the year country music legend Johnny Cash died. It's safe to say his life has had an impact on the baby name's popularity.
Caiden
Cashton — Cashton is a combination of the names Ashton and Cash.
Cruz
Carsyn — Carsyn is a name that has theoretical origins in several different languages!
Casey — Casey may have many new parents thinking their little one will grow up to be am athlete, thanks to an 1888 poem by Ernest Thayer. "Caset at the Bat" is one of the most well-known poems in American literature.
Chandler — Chandler wasn't totally unheard of before the 1990s, but that's when the name was at its height. Parents fell in love with the name, thanks to the sitcom "Friends," and one of the main characters, Chandler Bing.
Crew
Cayson
Coleton — Coleton once ranked among the top 1,000 baby names for boys as the 910th most popular name of 1997.
Caeden
Curtis
Chris — Chris is also the short version for at least five different names!
Conor — Conor McGregor may the most notable person with the name. Born in 1988, the MMA fighter has been the Ultimate Fighting Championship (UFC) featherweight and lightweight double-champion. In 2021, Forbes ranked him as the highest-paid athlete in the world.
Cyrus — Cyrus is not only a popular first name. It is a surname option too seen among celebrities like Miley Cyrus and her father, Billy Ray Cyrus.
Camdyn
Colt — Colt is also used informally to mean a young, inexperienced person.
Cristiano
Channing
Canon
Carlton — Carlton Fisk is probably the most notable person with the name. Born in 1949, the former Major League baseball star is known as one of the most successful catchers to ever play the game. Throughout his career, he won several awards, was an 11-time All-Star and was elected to the Baseball Hall of Fame. Fish spent half of his career with the Boston Red Sox and half with the Chicago White Sox.
Casen
Carl
Colten
Cristofer
Colson
Cory — Cory is a common diminutive for names beginning with Cor-. This includes names like Cora, Coraline, Cordelia, Corbett, Corbin, and Cordell.
Corbyn — Corbyn is an English name, but it may well be derived from a location in France - Orbon.
Did you find any winners in the list of rare boy names that start with C? If not, don't worry! We have thousands more names on the site to choose from. Be sure to check out all baby names that start with C as well as middle names that start with C.