So you're having a baby boy, or you think you might be! Congratulations! Now it's time to pick a name out. Picking a name can be challenging, but today we've got some options for you to look over. Perhaps you're looking for a traditional name for your baby boy, like Charles, or something more popular, like Carter. Here is a great list of baby boy names that start with C to help you find the perfect fit.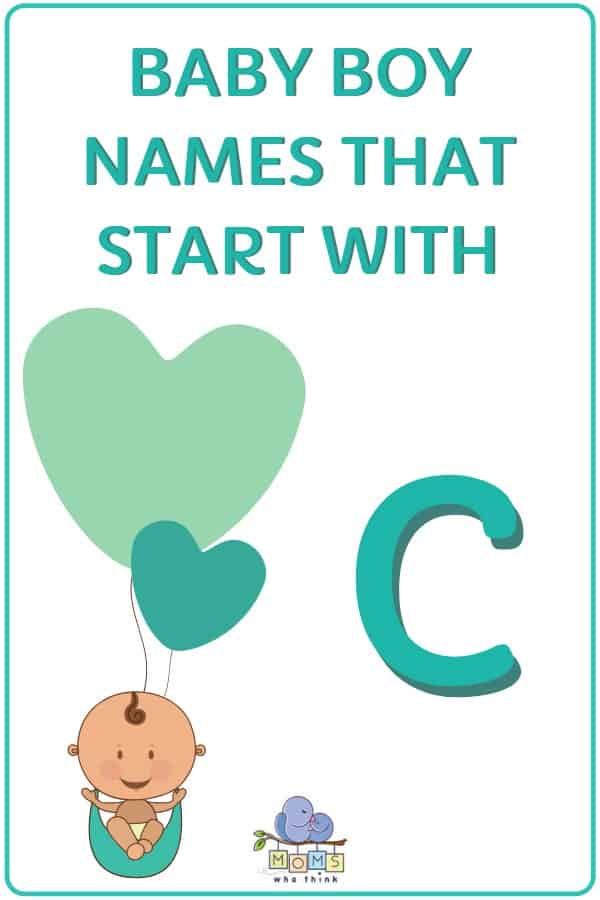 Most Popular Baby Boy Names That Start With C in 2023
First we'll start with the most popular baby boy names that start with C in 2023:
Carlos
Crew
---
Unique Baby Boy Names Starting With C
While it's fun to see what lots of other people are naming their babies, many people prefer to find baby names that are more uncommon. To that end, below are the some of the more unusual and unique boy names that start with C:
Cadmian
Carmichael
Constantine
Cormack
Claus
Carden
Cloyd
Calyx
Canyon
Champ
Ciro
Cornell
Cosmo
Crown
Cutler
Tips for Picking a Baby Name
Make a list of all the names you and your partner like. There's thousands of names to choose from, so you might not settle on one right away. By making lists, you and your partner can keep everything organized. This will make it easier to settle on a name, once you're done perusing the internet for ideas.
Don't wait to start thinking about names. If you start thinking about what to name your child three weeks before they're due, you'll likely cause yourself unneeded stress. It's great to give yourself ample time to think everything over. It's unlikely that you'll be able to dedicate hours each day to thinking over names, so by giving yourself enough time you're ensuring you won't feel pressured or feel the need to rush.
Your interests might be able to give you ideas. Your favorite video game, movie, T.V. show, or book could be an inspiration for names. You might even be inspired by an actor, director, or author you love. Sometimes, works of fiction can be an awesome way to find really unique names with cool stories behind them! These works can also be great for finding middle names.
Remember that your child is the one who will be getting the name. Your child is the one who has to live with the name they're being given. They'll have to endure any mocking or pressure that comes as a result of having a weird or overly eccentric name. It's okay to want a different name for your child, but please, don't make it too different. Your child will thank you.
Honor your ancestry. If you come from a particular background, your child's name can be a great way to showcase that. It can also be a great segue into teaching your child about their genealogy as they get older. There's tons of fantastic names from various cultures to choose from out there. Just make sure whatever name you settle on is not too complicated for your child to spell or pronounce.
Your child's name will eventually get a nickname. Every name comes with a nickname. Think about every way that your child's name could be shortened or altered, and then consider whether you're okay with those being used. Your child may eventually end up preferring a shortened version of their name. For example, a son named Benjamin might rather be called Ben.
Research the origins of names you're interested in. If you've fallen in love with a name, you ought to know where it comes from and what it might mean. You don't want to give your child a name that could be perceived as odd or offensive in meaning! Sometimes, some names are also associated with certain people simply by virtue of that person's popularity. For example, Harry might be associated with Harry Potter or with Prince Harry, even if that's not why you like the name. Keep this in mind when naming your child!
Did you find any winners in the list of rare boy names that start with C? If not, don't worry! We have thousands more names on the site to choose from. Be sure to check out all baby names that start with C as well as middle names that start with C.