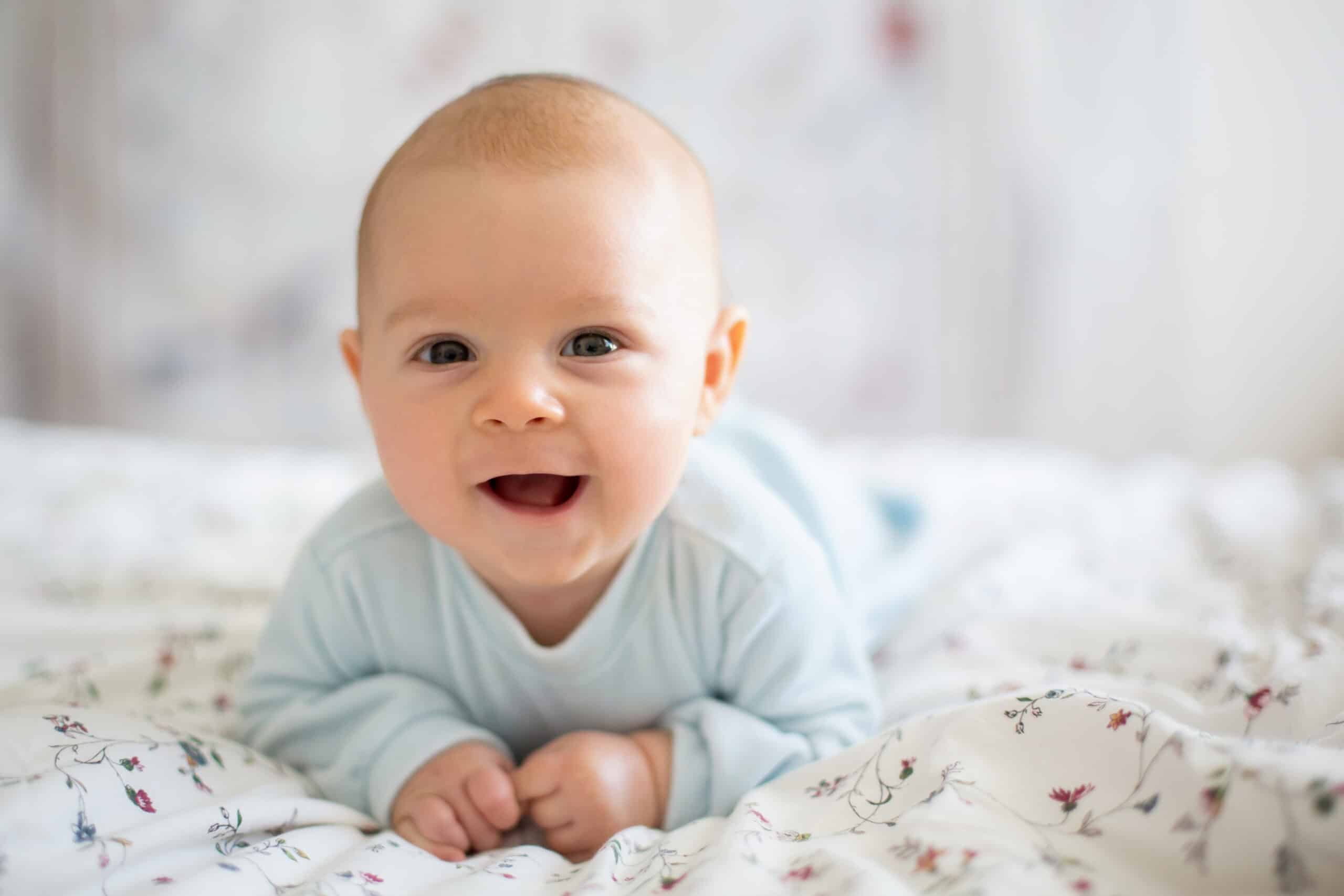 Let's Get Ready for Baby!
Sign up for our monthly pregnancy email series, and you'll get regular updates on your baby's development, helpful timelines to get ready for their arrival, must-have baby needs and so much more! PLUS, you'll get instant access to the MomsWhoThink "Ultimate Guide to Baby Naming in 2022."
CLICK HERE
to get started!
The name Isaac contains deep historical roots among Israeli, Hebrew, and Jewish people. It was Abraham's son, the patriarch of the Jewish people, who fulfilled the covenant of creating a large generation of people who were in God's favor. It has recently become popular again, however, and is more popular than it has ever been before.
Meaning of the name Isaac:
Hebrew: he will laugh, laughter
Origin of the name Isaac:
The name Isaac first originated out of ancient Hebrew tradition. Isaac was the son of Abraham in the Bible who was 100 years old when he had his son with Sarah. The name actually comes from the Hebrew name Yitzchaq, which comes from the Hebrew word tzachaq that translates to "to laugh."
Symbolism of the name Isaac:
Isaac means "he will laugh" because Abraham is said to have literally laughed at God when He told Abraham he would have a son. This is because Abraham was 100 years old and had already used his servant to have a child to fulfill the covenant. Though Abraham laughed though about he and his wife Sarah having children at their old age, Isaac was born and was the start of the generations of the Israelite people.
Style of the name Isaac:
The style of the baby name Isaac is classical as it was started in ancient Hebrew times.
Gender of the name Isaac:
The gender of the baby name Isaac is male.
Pronunciation of the name Isaac:
I-Saac
Number of syllables in the name Isaac:
There are two syllables in the baby name Isaac.
Emotion evoked from the name Isaac:
Isaac is a very fulfilling and strong name. It feels brave, strong, and humble.
Alternative spellings for the name Isaac:
Nicknames for the name Isaac:
Popularity of the name Isaac:
Isaac has been a top 100 name among baby boys according to the Social Security Index since the year 1995. It is now in the top 40 list and has been in that location since 2008, ranking at number 39 currently.
Related names for the name Isaac:
Great middle names for Isaac and their meanings:
Famous people with the name Isaac:
Isaacs in popular culture: