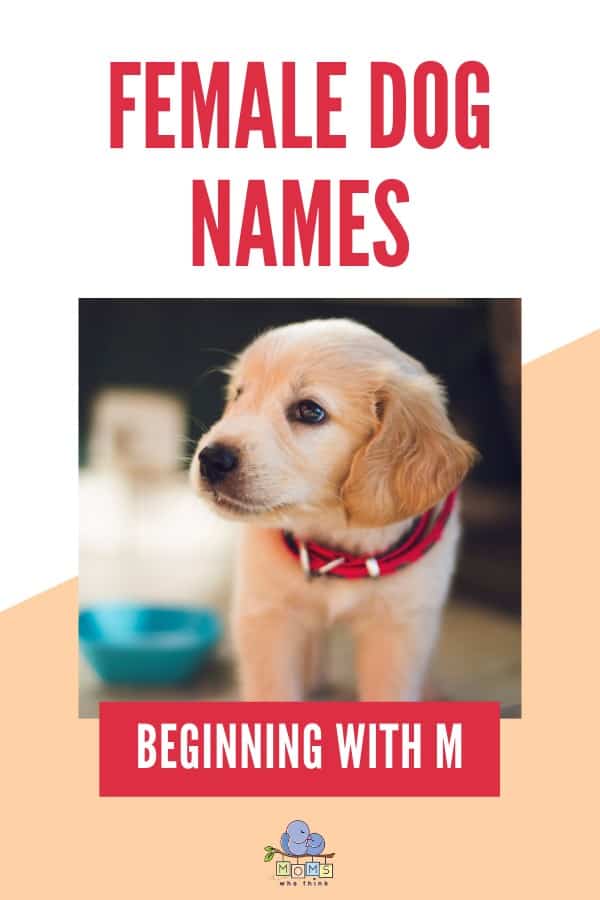 Female Dog Names Beginning With M
Mabel
Macey
Maddie
Madeline
Madia
Madison
Maggie
Magna
Magnolia
Magpie
Mahalley
Maisie
Majik
Makana
Makita
Malia
Mallie
Mallory
Mamba
Mamma
Mamie
Mandy
Mango
Mara
Margarita
Marge
Mariah
Marie
Mariel
Marley
Marsha
Marta
Martha
Martisha
Matera
Matilda
Mattie
Maude
Maui
Maura
Mausie
Maxie
Maxine
May
Maya
Mayden
Maylee
Mayne
Mazzy
Meadow
Meeko
Meg
Megan
Mekki
Melba
Mele
Melody
Mercedes
Merry
Mia
Mialilly
Miata
Micha
Michelle
Micki
Mija
Mika
Mikita
Mikko
Millie
Mimi
Mimsy
Mina
Mindy
Minerva
Minnie
Minx
Miranda
Mirna
Misdemeanor
Misha
Missfire
Miss Piggy
Missy
Mistic
Misty
Mitze
Miya
Mizthang
Moesha
Moira
Moka
Moki
Molina
Molly
Mona
Monana
Montana
Moody
Mookie
Moonbeam
Moondance
Moonlight
Moopsy
Morgana
Morgie
Morley
Morning
Morticia
Muffett
Muffie
Muffin
Mulan
Mumu
Mura
Muse
Mya
Myla
Myrtle
Mystic
What to Expect When You Bring Your New Dog Home
If you're a first-time dog owner or it's been many years since you had a dog, you're likely not sure what to expect when you bring them home for the first time. We've got you covered! Here are some things you can expect when you bring your new friend home.
First, it's important to understand that your dog will be stressed. This is a new environment for them. They've left the familiar comfort of wherever they were previously, and now they're with strangers. They don't know if they can trust you yet. This sort of stress can cause some problems.
Your dog may have an accident in the house, even if they're housebroken. Don't scold them or get too upset if this happens. Your dog hasn't learned a routine with you yet. They may also not eat well for the first few days. Don't worry too much; they should begin eating normally after a few days. If they don't, speak to your veterinarian.
Your new dog will more than likely be quite tired when they first arrive home. Have their bed or crate ready for them. They'll likely crash once they've explored their new home! Help your kids to understand that while they may be excited, they need to understand that their new friend is stressed and may not be too playful for the first day. Some dogs adjust very quickly to their new home, while others take months.
The image featured at the top of this post is ©LIvo STAR/Shutterstock.com.