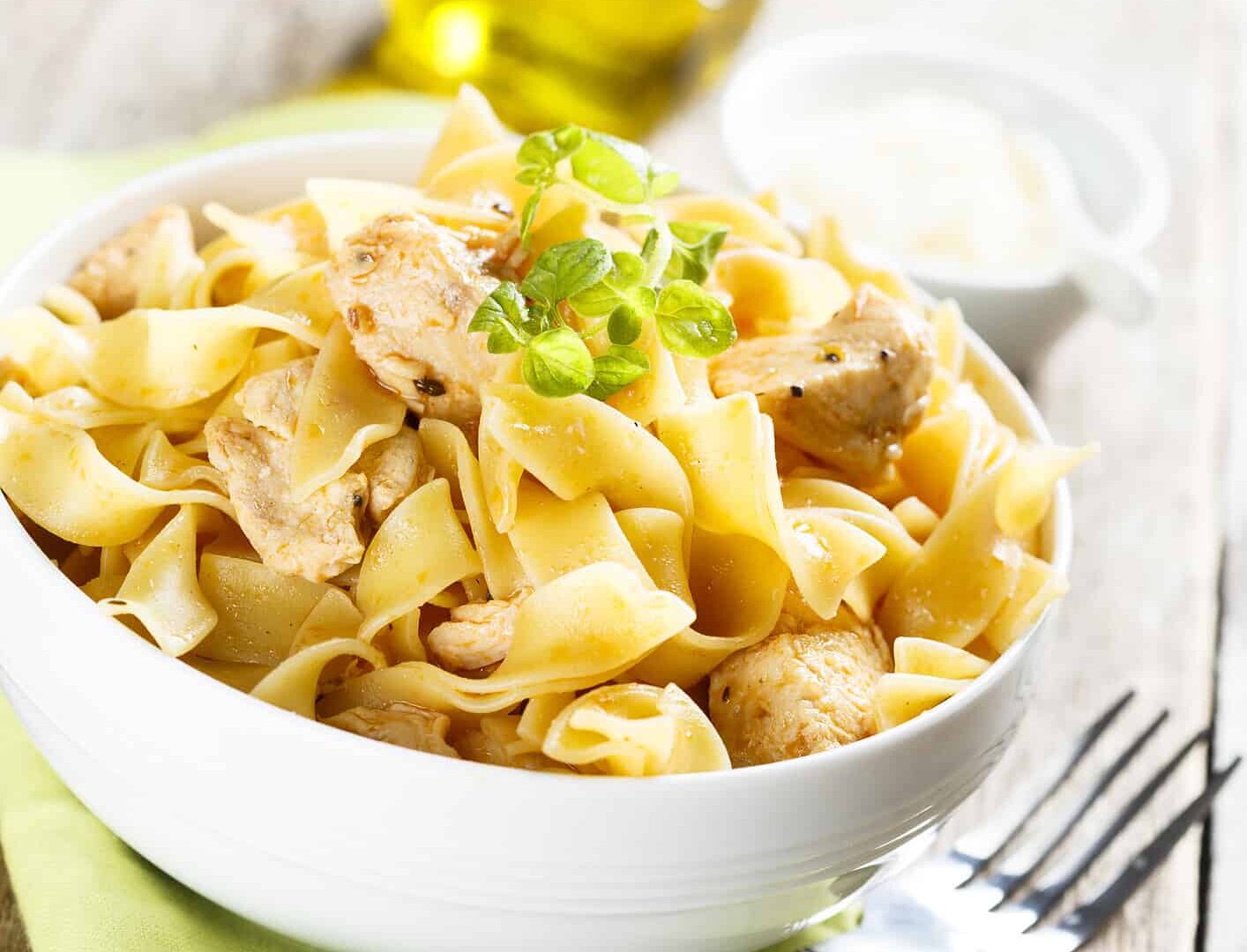 Hearty Crock Pot Chicken and Noodles
Ingredients:
4 carrots, sliced
4 boneless, skinless chicken breasts, cubed
1 medium onion, chopped
2 cups water
4 chicken bouillon cubes
1 teaspoon garlic salt
2 teaspoons dried basil
salt & pepper, to taste
1 pound egg noodles
Directions:
1. Place carrots in crockpot, followed by all ingredients except noodles.
2. Cook on LOW for 8 hours.
3. At the end of cooking time, cook egg noodles on stovetop.
4. While noodles are done cooking, add to crockpot; mixing well to combine. Serve immediately.