If you have sweet potatoes lying around the house and you're looking for some simple, easy, yet delicious Instant Pot recipes, then you're in the right place. Cooking your sweet potatoes in the Instant Pot is fast and easy. Let's look at the different methods you can use to cook your sweet potatoes in the Instant Pot and some delicious recipes that you and your family will love.
Whole Sweet Potatoes
Making your baked sweet potatoes in the Instant Pot is super easy. All you need is your sweet potatoes and water. You'll use 1 cup of water if you have a three- or six-quart Instant Pot. If you have an eight-quart Inspot Pot, then you'll use 1.5 cups of water. Take your clean sweet potatoes and poke holes in them with a fork. Place them in the Instant Pot and add the water.
Then, you'll cook for the recommended time, depending on the size of your potatoes. If they're small potatoes, around six to eight ounces, cook for 12 minutes. Medium potatoes between eight and 12 ounces should cook for 17 minutes. Large potatoes that are 12 ounces or more should cook for 25 minutes. Once that time is completed, do the pressure release for an additional 10 minutes.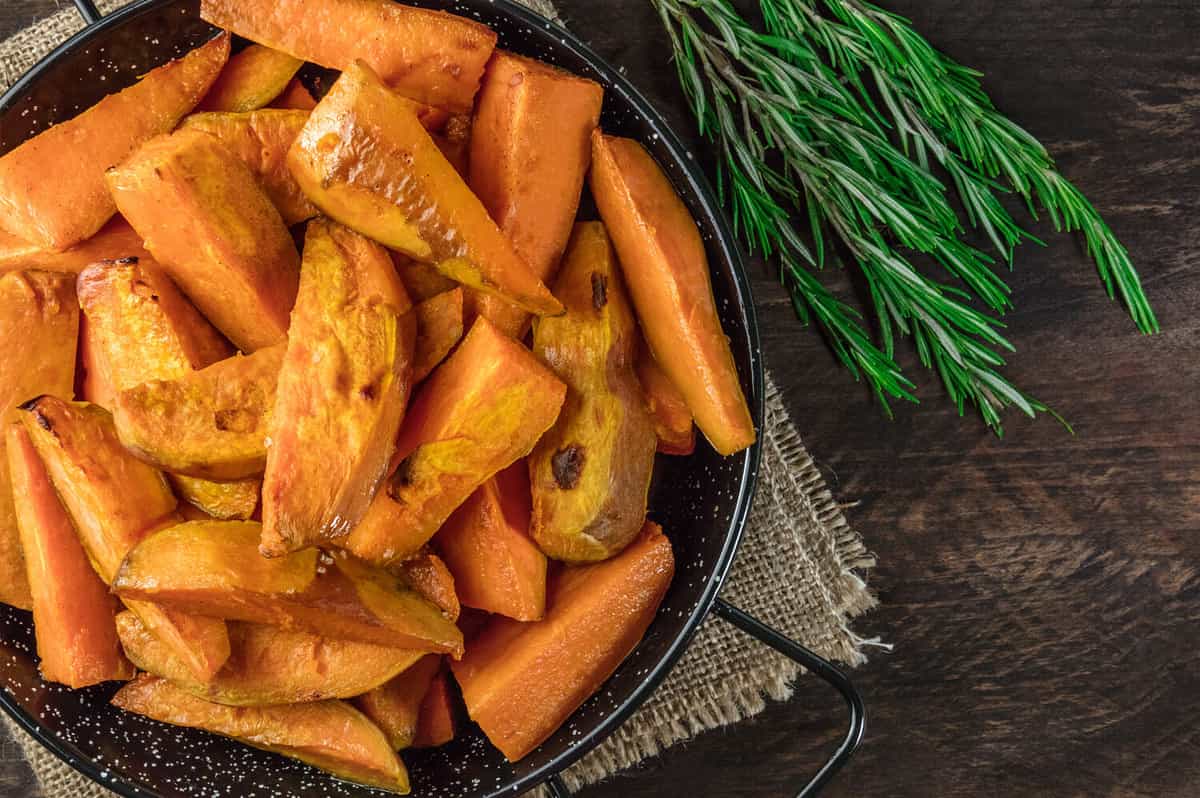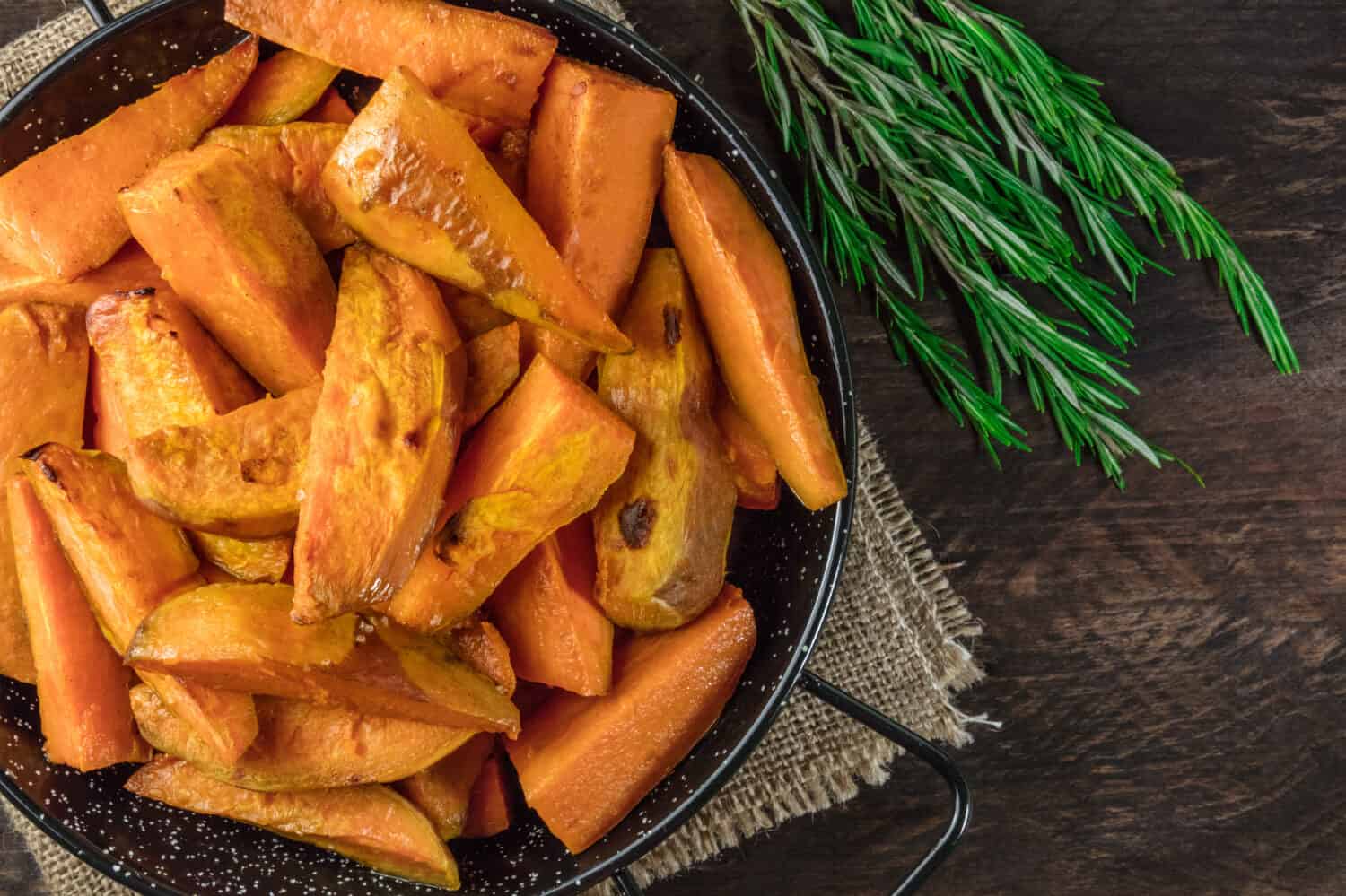 Diced Sweet Potatoes
If you want diced or cubed sweet potatoes, here's how to steam them perfectly in your Instant Pot. First, prepare your potatoes by peeling them and cutting them to your preferred shape and size. When doing this, try your best to keep them all the same size so that some don't get overcooked and others undercooked. Add your potatoes to the Instant Pot as well as water. You'll add a quarter cup of water per potato. Cook for three minutes for a tender potato or for two minutes if you like your potatoes more firm.
Our Favorite Sweet Potato Recipes
Now that you know the perfect way to cook sweet potatoes in the Instant Pot, here are some of our favorite sweet potato recipes using the Instant Pot.
This mashed sweet potato recipe will give you the most delicious side dish. Although it calls to boil your potatoes, cooking your diced sweet potatoes in the Instant Pot, as described above, is quicker. Once your potatoes are cooked, you add in all the additional ingredients and mash them all together to make this sweet and creamy mashed potato dish.
This sweet potato soup recipe is a comfort food that is great during the Fall and Winter. It's creamy but also flavorful, with some fun ingredients. With this recipe, you'll have your meal ready to feed approximately six people in just 35 minutes. Made with sweet potatoes, onions, ginger, garlic, coconut milk, cumin, cinnamon, and paprika, it's bound to be a family favorite.
This vegetarian chili is great for those who are looking to cut out meat or if you're just looking to lighten and brighten your chili bowl. With onions, bell peppers, black beans, kidney beans, and sweet potatoes, this chili is full of flavor and protein. This recipe will be ready in under an hour, with 15 minutes of prep and 35 minutes of cooking time in the Instant Pot.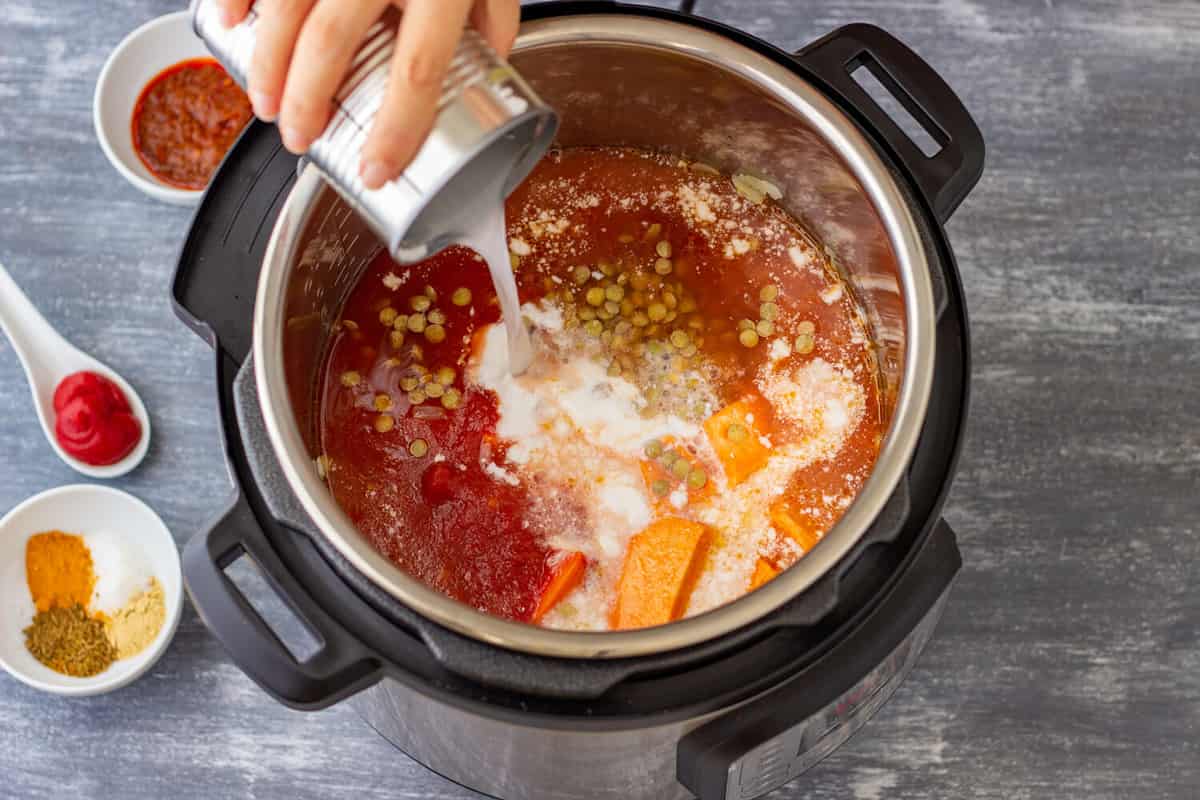 This curried quinoa sweet potato spinach recipe is a very healthy meal that can feed your whole family. It's a great recipe to have in your book when you need a quick dinner because it can be ready in 20 minutes and only requires five minutes of prep. With sweet potato, quinoa, and kale as the main ingredients, this meal is high in fiber, vitamins, and minerals.
If you love shepherd's pie but are looking for a healthier alternative, this Instant Pot sweet potato shepherd's pie is a great option. It's whole30, paleo, and lactose-free! It includes eight servings and only 309 calories per serving. It's delicious, filling, and only takes 45 minutes to complete.
This Instant Pot gnocchi soup is hardy and great during the holiday season. Even though it is creamy, it's also dairy-free for anyone who has to be careful with allergies. You get all the sweet potato goodness with a puree base, then add the gnocchi, spinach, sausage, and tomatoes to round out the soup and season with rosemary and basil. With just five minutes of prep, this meal will be ready in 25 minutes.
The image featured at the top of this post is ©KarepaStock/Shutterstock.com.