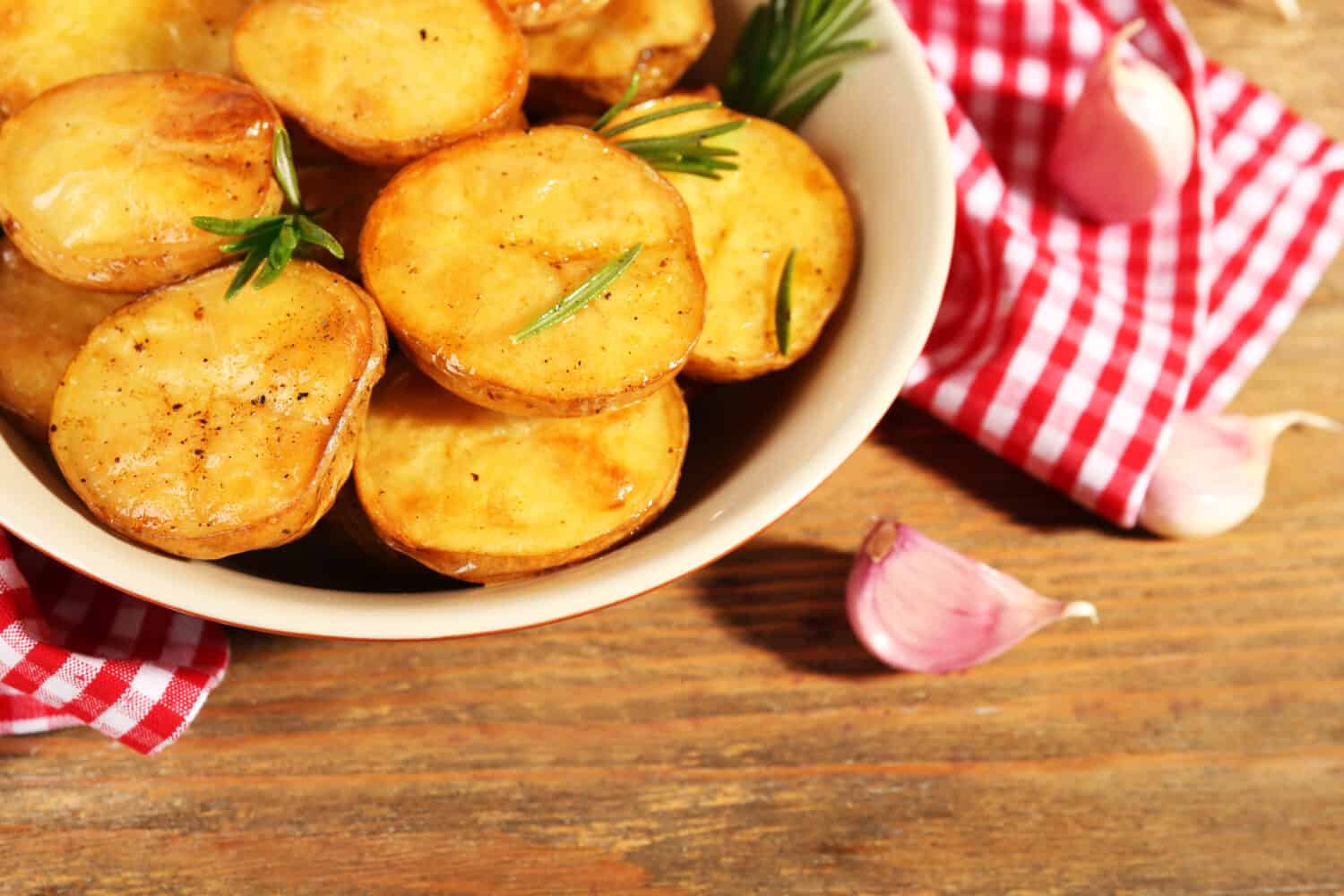 Steaks and potatoes have gone together ever since ordinary people were finally able to afford big, juicy marbled cuts of beef to go with the potatoes they already depended on. But the potato recipes have evolved from your simple baked potato with butter or your mashed potatoes with butter and milk. Here are 20 potato recipes to accompany that rib-eye steak you're longing to throw on the grill.
Start with the obvious and one of the most popular of the potato recipes. Big, floury potatoes can be mashed with milk, cream or even the starchy liquid they were cooked in. After that, you can stir in butter and salt and pepper, and that is all. Or you can add cheese or garlic and herbs or bits of bacon. Mashed potatoes is the most versatile of potato recipes.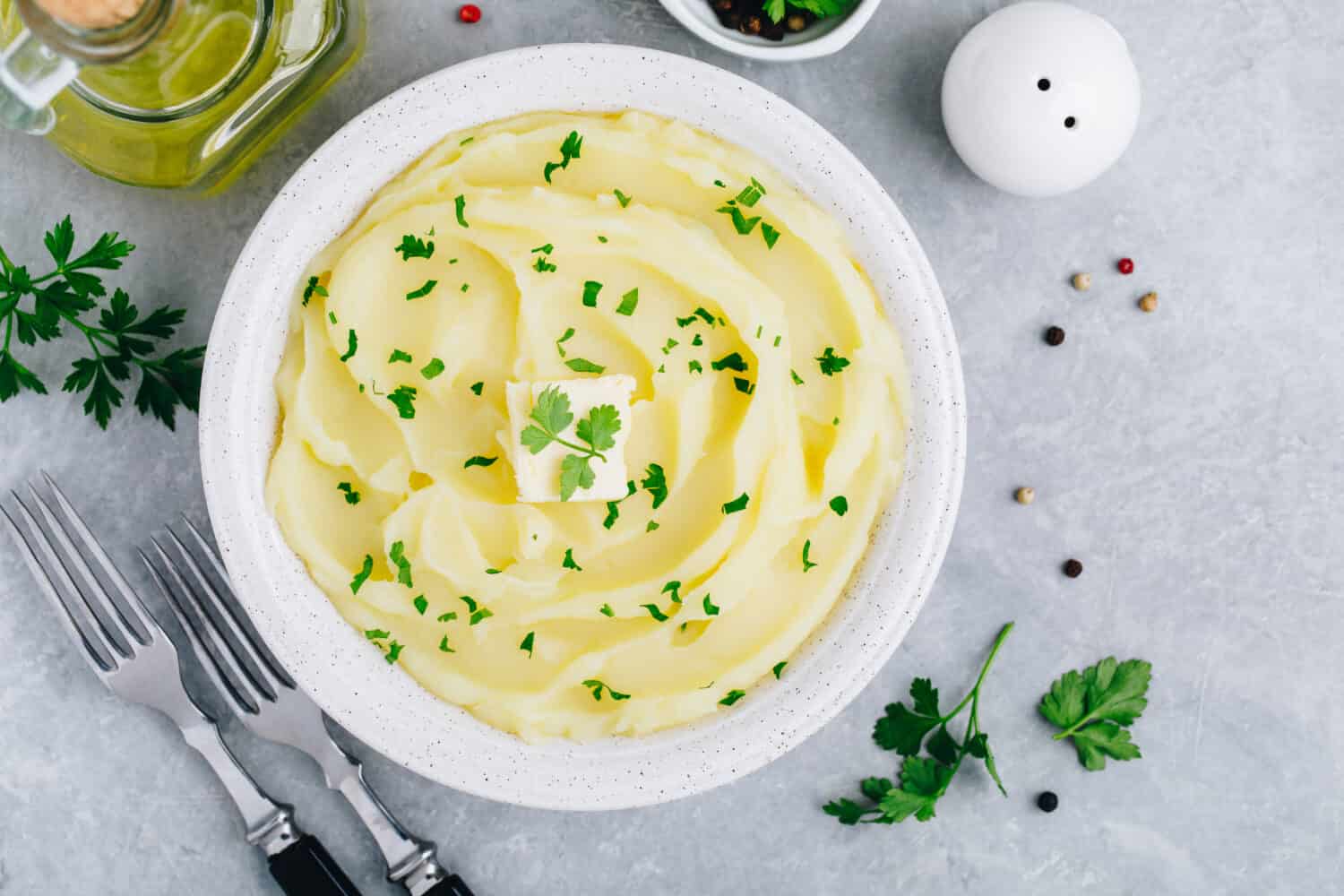 The very look of these golden potatoes makes your mouth water. The recipe calls for thin sliced potatoes, a small minced onion, flour, salt and pepper, butter, hot milk and a sprinkling of paprika.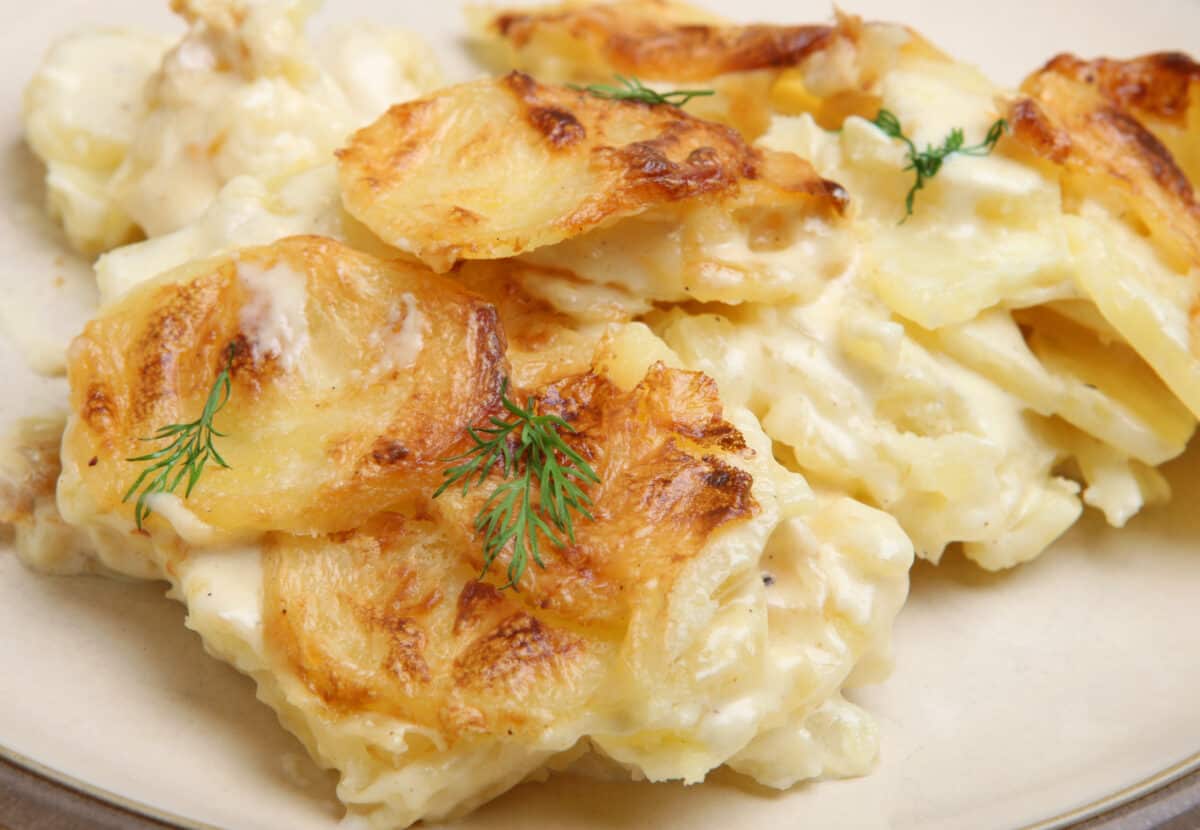 Though this pie is what the British ate on Fridays since meat was forbidden on Fridays by the church, it is as filling as it can be. Pairing it with steak makes a memorable meal. The pastry alone requires not just lots of butter but lard. On top of that, there's even more butter as well as potatoes and an onion for the filling.
Why not accompany your big, juicy cowboy steak with some potato chips and not just any potato chips, but those you make yourself? This is where a mandoline comes in to make your slices as thin as possible. Like Lancashire butter pie, animal fat is ideal for deep frying your chips until they're perfectly golden and crispy.
This delectable recipe, also called Aloo raita, is an unexpected side when it comes to steak. As an Indian dish, it's often served with other vegetarian dishes. It's also different because it's a cold dish. Along with diced potatoes, it contains yogurt, cilantro, hot green chilis, mint leaves, red chili powder, cumin and black salt.
Little red potatoes are halved, tossed in melted butter and sea salt and roasted for about 40 minutes then served with a delicious dip made of mayo, shallots, malt vinegar and sweet paprika. Don't be scared to add some mayo to the slices of your skirt steak as well.
This is perfect for those bags of tiny red potatoes you see in the supermarket. Though this recipe calls for quartering them, they may be so small that you can cook them whole, along with a bell pepper and a large red onion, both cut into half-inch pieces. You'll also need eight garlic cloves, dried basil, olive oil and salt and pepper, but that's all you'll need for a memorable side dish.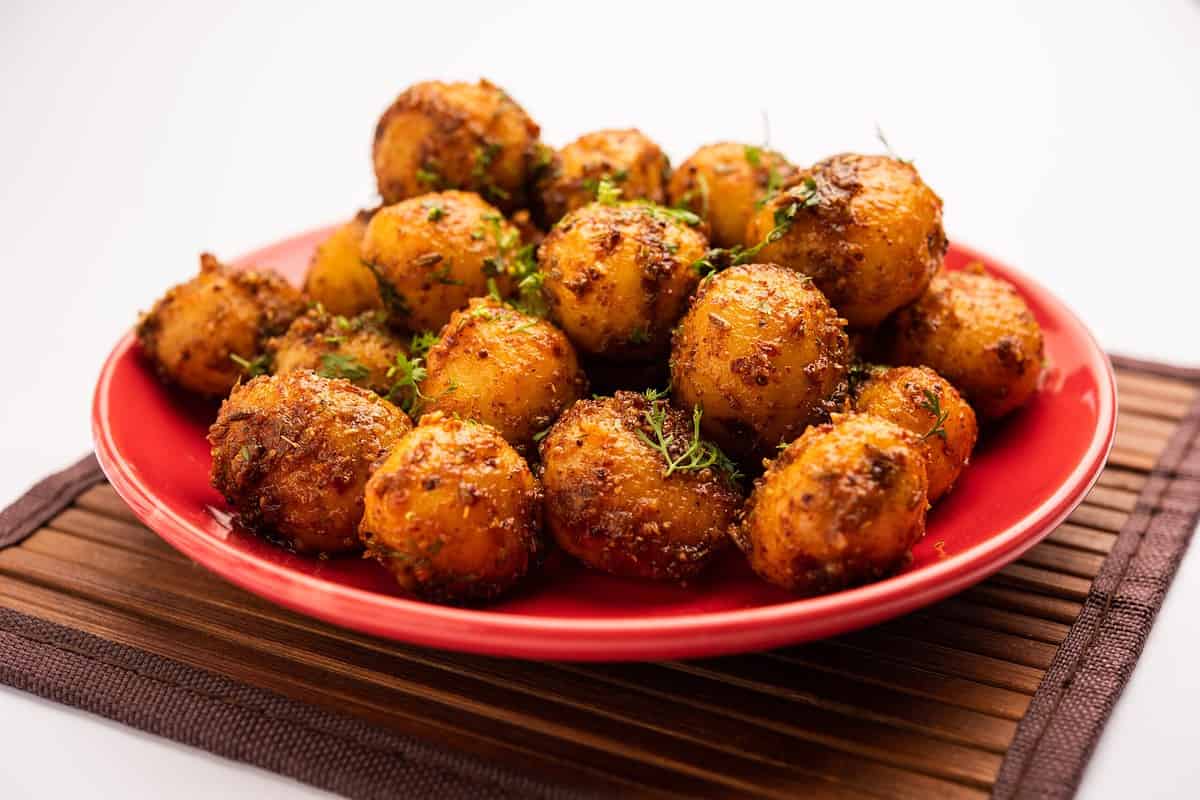 For some reason, lots of folks believe Scandinavian cooking is uninspiring. Obviously, they've not tasted this easy potato dish from Norway. It makes an unusual pairing of chunks of potatoes with sliced carrots enhanced with butter, onion and nutmeg.
Oregano is Greek for "joy of the mountain," and a nice amount of it goes into this joyful recipe. Besides oregano, the ingredients are eight large potatoes peeled and cut into robust wedges, four minced garlic cloves, olive oil, water, lemon juice, black pepper and sea salt. The end result is irresistible, especially when paired with a thick, sizzling steak.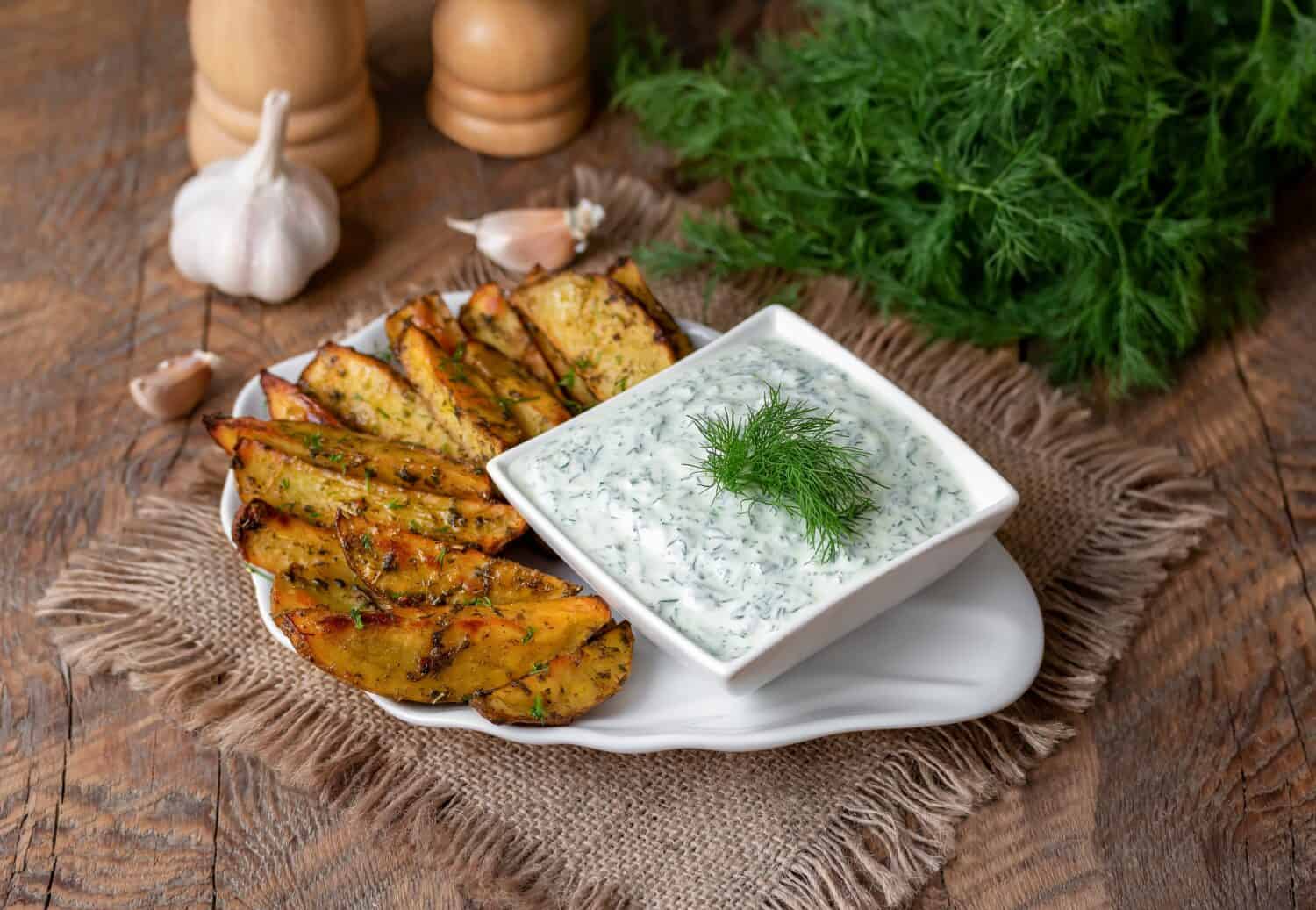 This is another dish that calls for potatoes to be cut into wedges, covered with herbs and olive oil and popped in a hot oven for a bit. It's also another great side when it comes to a lovely steak.
It's true that duck fat may be hard to find in your local supermarket, but it's easy to find online and gives this side a superlative texture no other type of fat can impart. You'll only need two hefty Idaho potatoes, mushrooms, shallots, sage leaves, sprigs of marjoram, flaky sea salt and pepper for a one-of-a-kind steak side dish.
Onions and potatoes famously go together. This is especially true when they're roasted, as roasting brings out the sweetness of both vegetables. This super duper easy recipe calls for an envelope of onion recipe soup mix, two pounds of potatoes cut into chunks and olive or vegetable oil mixed up in a plastic bag. After it's shaken up, it's poured into a roasting pan and baked for 40 minutes at 450 degrees F.
Though cilantro is an acquired taste for some people, they still won't be able to resist this side dish. Prepping the new potatoes is easy. All you need to do is boil them in salty water until the water is boiled off and the salt remains. As for the-cilantro mojo, you'll need to toss a couple of cloves of garlic, a green chili pepper, the cilantro, ground cumin seeds, white wine vinegar and extra virgin olive oil in a blender. On the other hand, you may even want to prepare it via mortar and pestle.
This recipe looks good as well as tastes good, for you thinly slice each potato but not all the way through. This allows you to fan them out into the baking dish before dousing them with melted butter and herbs. After they're done, sprinkle on Parmesan and cheddar cheese and bake a while longer until they're melted.
This side dish is not only good for you, but it doesn't take as long as you'd think. That's because you are allowed to bake the potatoes in the microwave, which only takes five to 10 minutes. Then, you open the potato, scoop out the pulp and mix it with milk, onion and cheese. Fill the shells, sprinkle on some paprika, and you're done.
This elegant side dish calls for new potatoes, red or white. Some recipes call for heavy cream while others call for sour cream. However it's made, both feature
sprigs of tarragon, preferably the French sort, and a sprinkle of scallions. This dish begs to be paired with a wagyu steak.
Once you experience this pie starring Yukon gold potatoes, you'll never forget it. Like new potatoes in tarragon cream, it calls for a superior cut of beef to partner it. It does need an all butter puff pastry, but this can be bought in the store's freezer aisle. The other ingredients, including heavy cream, Gruyere cheese, leeks and garlic cloves, make this pie memorable.
Another recipe that calls for new potatoes, this recipe takes advantage of the perfect pairing of potatoes and ranch dressing. In this case, you coat the potatoes with a packet of ranch dressing mix and vegetable oil, then bake them for 35 minutes. There are few recipes as simple or exquisite.
It's one thing to mash potatoes, but it's another thing to whip them. This recipe couldn't be simpler. You take three onions, three potatoes, and boil them in salted water till the potatoes are done. Mash them, add butter and pepper, and whip them up with a whisk. You may never have plain old mashed potatoes with your steak again.
Another affinity that potatoes and steaks share is that they can be grilled to perfection. This recipe calls for eight potatoes, two red onions, salt and, pepper, butter and your skills at the barbecue grill. The veggies are simply wrapped up in aluminum foil, put over indirect heat for about half an hour and turned once. That's it.